Apple said to be negotiating with content providers for possible TV delivery service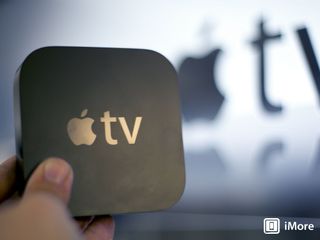 It appears that Apple may currently be in negotiations with several content providers for a new TV delivery service, one that would go around cable companies to provide content directly to customers. Negotiations with cable providers seem to be at a stand-still, Apple is looking at other avenues to expand its presence in the living room. Apple's new strategy would see content delivered from apps, according to Quartz:
A pay-TV service from Apple would likely compete with similar offerings from Intel, Sony, and Google, who are pursuing a similar strategy of content delivery. However, reports suggest that a key part of Apple's strategy would be the long-rumored Apple television. Apple wants to control as much of the TV-watching experience as is possible, so moving from a box plugged into your TV to the TV itself would make it easier for them to steer users towards Apple content, rather than switching to another device plugged into the set.
The cable companies are a major obstacle to Apple's plans right now. They have so far prevented individual networks from making their own deals with Apple, and have also not yet reached deals of their own to put their lineups on Apple devices. But that's the plan that Apple's hoping to stick to, letting cable customers get their content directly through an Apple device, be it a TV set or perhaps a newer version of the current Apple TV. It's been rumored for a while that Apple and Time Warner Cable are close to a deal on such a system, with TWC customers accessing cable content through an app on the current Apple TV.
Would you ditch your current cable service to sign up for one from Apple? Let us know in the comments.
Source: Quartz
Joseph Keller is the former Editor in Chief of iMore. An Apple user for almost 20 years, he spends his time learning the ins and outs of iOS and macOS, always finding ways of getting the most out of his iPhone, iPad, Apple Watch, and Mac.
Please let this happen. It will finally convince me to get an apple TV. Hopefully the TV channels will be a la carte.

Would I ditch DirecTV (for the second time - already ditched Charter TV twice) for an Apple content delivery? In a word? Yes. Longer answer? Depends. I am on the fence about it now, just buying season passes of shows instead, (with Hulu plus and Netflix supplementing), but live sports. Get Sunday Ticket and Watch ESPN (hell, throw in all the Watch Disney apps - without the cable subscription requirement) and I am there. The sooner the cable companies accept that they are just the dumb pipe, and move on? The better. Here is a tip for Charter. I have your next to top speed Internet now. How about I jump up to the top speed, and you let me have access to the Watch ESPN/Disney, etc apps as part of that package? Why force me out because I don't subscribe to your TV service? Sent from the iMore App

Love the app concept. Would like to have either an in-app purchase for the services I want or a blanket subscription from Apple. Bottom line is that I want to be more in control over what I get rather than pay X/month and get whatever is sent my way by the networks.

I'm annoyed with Verizon FiOS, they've been dropping a lot of channels lately. I'm paying the same price, but getting less content!

HBO and ESPN are the only two channels I would require to ditch cable. Apple is talking to the right people.

Sure will in a heart beat Sent from the iMore App

Yes and I already have dropped cable for Apple TV. However, looking at getting cable again for football season. So... If I could get all sports on Apple TV I wouldn't need cable at all. Sent from the iMore App

If the price is right and the right options are there...
I'm in like Flynn. xD Sent from the iMore App

Sports has got to be there for me! I'm all about college football.

Yes, I'm hoping to do this next year. I want Showtime and HBO also get some news channels like MSNBC and CurrentTV on board. I'd like to have content beyond just a few full podcasts for news. Get movies faster not just to purchase but to rent please! Sent from the iMore App
Thank you for signing up to iMore. You will receive a verification email shortly.
There was a problem. Please refresh the page and try again.