Apple Watch Cellular vs. GPS: What's the difference?
Here's how the Apple Watch Cellular differs from the Apple Watch GPS
Tethered

The Apple Watch GPS (Wi-Fi only) model is less expensive and the lightest of all models in the line. It also offers a longer battery life because it doesn't have a cellular chip.
For
Less expensive
Lightest weight of all models
Slightly longer battery life
Multiple color choices
Against
Must keep iPhone nearby for some tasks
Only comes in aluminum
Does not support Family Setup
Apple Watch Series 8 GPS + Cellular
Free bird

The GPS + Cellular model allows for Apple Music and Podcasts app streaming, no matter your location. It's available on the Apple Watch Series 8, Apple Watch Ultra and Apple Watch SE.
For
Apple Music streaming support
Aluminum, Stainless Steel, and Titanium models
Leave your iPhone at home
Works with Family Setup
Against
More expensive
Monthly fee
Despite arriving into the wearables market late, the Apple Watch is now one of the most popular smartwatches on the planet. However, anyone who has shopped for an Apple Watch before knows that there are a lot of similar-sounding choices to pick from, which means it's tricky for a layperson to know what they need and which Apple Watch to buy.
The Apple Watch comes in a variety of colors, screen sizes, material finishes and iterations. For example, is it best to go with the Apple Watch Series 8, the Apple Watch SE, the Apple Watch Ultra, or pick up a cheaper, older model? The answer to those questions are different for everyone and we recommend you take a look at our best Apple Watch guide to help you choose.
But once you know your desired model, size, and color, there's another important question you need to ask: Do you need an Apple Watch with cellular data in addition to its built-in GPS? Or should you stick with the cheaper, non-cellular GPS-only model?
A cellular Apple Watch uses cellular data provided by your carrier to do things you'd usually need your phone to do, like make calls, using data without needing your iPhone nearby. So it offers increased connectivity options over the GPS version.
In comparison, the GPS version relies solely on your phone for all of its data needs. You'll still get notifications and emails and so on, but you'll need to be in close proximity to your phone to get them. It makes up for this by being slightly cheaper than the Cellular models, even without the additional monthly cost of data.
If you still can't decide which Apple Watch is for you in the battle between the Apple Watch Cellular vs. GPS, then read on for our our in-depth guide, which gives you all the information you need to make the right decision.
Apple Watch Cellular vs. GPS: An at-a-glance breakdown
Why you can trust iMore Our expert reviewers spend hours testing and comparing products and services so you can choose the best for you. Find out more about how we test.
From the outside, the Apple Watch Cellular and the Apple Watch GPS look almost identical. The only visible difference is a small red ring around the digital crown on the Cellular model. However, it's what's inside that makes all the difference between the two watches.
The table below is based on the specifications of the Apple Watch Series 8. It's worth bearing in mind that the Apple Watch Ultra and SE are slightly different again, but this is useful for illustrative purposes.
Swipe to scroll horizontally
Header Cell - Column 0

GPS
GPS + Cellular
Battery life (total)
Up to 18 hours
Up to 18 hours
Battery talk
N/A
Up to 1.5 hours
Audio playback
Up to 11 hours playback from Apple Watch storage
Up to 11 hours playback from Apple Watch storage
Up to 8 hours streaming playlist with LTE
Workout battery life
Up to 11 hours indoor workout
Up to 7 hours outdoor workout with GPS
Up to 11 hours indoor workout
Up to 6 hours outdoor workout with GPS + Cellular
Family Setup battery life
N/A
Up to 14 hours
Charge times
About 45 minutes to 80% (Series 8) About 45 minutes to 80% (Series 7) About 75 minutes to 100% (Series 7) About 1.5 hours to 80% (SE 2022) About 2.5 hours to 100% (SE 2022)
About 45 minutes to 80% (Series 8) About 45 minutes to 80% (Series 7) About 75 minutes to 100% (Series 7) About 1.5 hours to 80% (SE 2022) About 2.5 hours to 100% (SE 2022)
Monthly cost
$0
From $10 per month, depending on the carrier
What about the Apple Watch Series 7?
If you can find one, then the older Apple Watch Series 7 is still an excellent smartwatch to choose and it was also available in GPS and Cellular versions.
The same pros and cons will apply to the Series 7 as to the Series 8 - they are, in the end, very similar products. If you're looking to save some money, however, then the Apple Watch SE is still the way to go, as Series 7 prices haven't yet dropped that low.
Apple Watch Cellular vs. GPS: Band options
There are no differences between the straps available for a an Apple Watch with GPS or Cellular Apple Watch options. After all, they do have the same build.
The straps that the watches come from out of the box, however, can differ. For example, if you go for the Aluminum Apple Watch and you want a Milanese loop, then you're going to have to buy one separately.
But buy a stainless steel Apple Watch and you can get that same strap in the box. There are some great straps available for the Apple Watch family. The only thing you have to worry about is choosing the right size to fit your watch. Make sure you check out our best bands for Apple Watch guide to see our selection of favorites.
Apple Watch Cellular vs. GPS: Carrier restrictions
The GPS + Cellular Apple Watch models come with LTE connectivity, which stands for Long-Term Evolution and sits somewhere between 3G and 4G in terms of connectivity. This allows you to piggyback off your current carrier plan (for an additional monthly fee, which is usually around $10 in the US) and get internet and phone connectivity even when your iPhone is far away. To ensure you get a great deal, check out our guide to the best cell plans for Apple Watch.
Why would you need this kind of freedom? Well, not everyone does. But some people will love the fact they don't need to rely on their phone as much. For example, if you want to listen to music while tracking your runs, you can leave your iPhone behind and just take your Apple Watch on your next adventure.
An Apple Watch with LTE coverage lets you do anything solo on the Apple Watch that you can do when tied to your iPhone's data, such as placing calls, receiving messages, using Siri, navigating via the Maps app, playing with third-party apps, and just about anything else.
You can't sign up for a separate Apple Watch cellular plan from your iPhone. If you're on AT&T, your Apple Watch has to be on the plan, too. You'll have a separately assigned number for your Apple Watch, but it's not your usable phone number. It's just the account assignment number.
Note: If you buy a pay-as-you-go SIM card for international travel, consider leaving your Apple Watch at home because it will incur international charges if you use it while abroad (there's no SIM card in the Apple Watch).
Apple Watch Cellular vs. GPS: Apple Music and Podcasts streaming support
If you have a Cellular Apple Watch, you can stream Apple Music, Apple podcasts, and audiobooks even when you're away from your iPhone.
You can use any Watch, Cellular or just GPS, to sync music, podcasts, and audiobooks from your iPhone to your Apple Watch. You can then play the content on your Watch, even if your iPhone isn't around, and the watch isn't connected to the internet. So the biggest difference here is the ability to stream content with the Cellular option.
Apple Watch Cellular vs. GPS: Family Setup
Thinking of handing down your old Apple Watch to someone that doesn't have an iPhone? Then Family setup will be a boon. You'll initially set up the Apple Watch to your iPhone, but then you can use it untethered. The Cellular model is the Apple Watch that supports Family setup, which will be an essential consideration if you have this feature in mind. You may not have the need for the Cellular connection now, but you could in the future.
The Family setup feature works with the Apple Watch Series 8 Cellular, the Apple Watch Ultra, and the Apple Watch SE Cellular.
Apple Watch Cellular vs. GPS: Case and screen material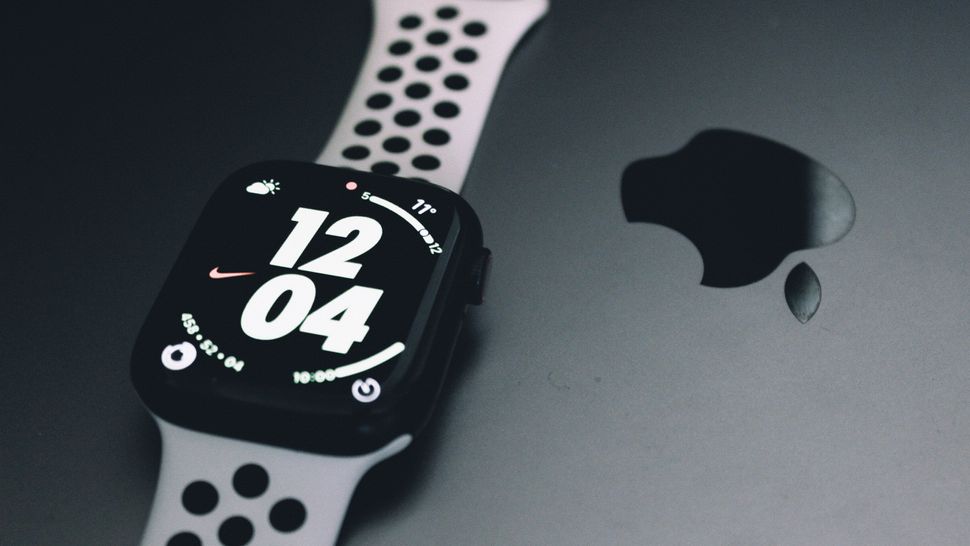 GPS connectivity is only available in aluminum in the Apple Watch Series 8 and Apple Watch SE. You cannot get an Apple Watch Ultra with GPS connectivity. Instead, the Cellular models can be found in aluminum with the Series 8 and the SE, as well as stainless steel in the Series 8. The Apple Watch Ultra is only available in titanium and Cellular.
The Aluminum versions of the Apple Watch come with an Ion-X glass display, while you can only get the Sapphire Crystal displays on the Stainless steel and Ultra cases. Ion-X glass is softer and more prone to scratches but is more sturdy when dropped. The Sapphire Crystal glass is much harder and less susceptible to scratching, but is more likely to crack if the watch is dropped.
Apple Watch Cellular vs. GPS: Battery Life
Does a Cellular Apple Watch suffer from a reduced battery life compared to the GPS only model? Yes.
Thankfully, that battery life can be improved by switching off certain features, as well as switching on the new low power mode. That's not why you buy the Cellular version, is it though? You need to know how long the watch will last while using the features you want.
Apple says that the Series 8 will last for 18 hours, and while it's not been particularly forward with its testing methodology, it looks like it's expecting around 4 hours on LTE connection and 14 connected to an iPhone. In person, it's likely these numbers will diminish with time and use, and they'll also change depending on what you use the watch for.
For other tasks, the watch doesn't last quite so long. You can expect around 11 hours of audio streaming from your phone, but use the LTE connection and that figure goes down to 8 hours. Similarly, use the workout feature and the battery life drops from 11 hours connected to an iPhone to 6 hours with GPS and LTE.
The battery life is always going to suffer when you use extra Apple Watch features. For most people, the battery will be fine. For more niche users, like long-distance runners and extreme hikers who may not have access to a plug socket, most of the Apple Watch range isn't perfect.
Apple Watch Cellular vs. GPS: Price
The last differentiator between the two devices is the price. The current generation SE starts at $249 for a 40mm aluminum case, while the Cellular version starts at $299.
The Series 8 GPS only starts at $399 for the 41mm aluminum case, and the Cellular Series 8 starts at $499. These prices rise with larger screens and nicer case materials. The most expensive device is the $799 Apple Watch Ultra, which is only available with Cellular connection. Of course, you can always save money with the best Apple Watch deals and sales.
Apple Watch Cellular vs. GPS: Which should you buy?
For most people, the GPS-only version of any Apple Watch model should suit your needs. You get all the same functions, you just won't be able to use them without your iPhone nearby. But how often isn't your phone nearby? The GPS-only Apple Watch is also far cheaper than the other models. The only notable downsides that might affect your decision are that with a GPS-only Apple Watch you won't be able to use Family set up and they're only available in aluminum.
The Cellular Apple Watch models are fantastic if you're out and about a lot, and don't want your iPhone in your pocket with you all the time. For example, they're great for runners who want to stay connected without the burden of an arm or chest strap to hold a phone. The Cellular Apple Watch is also a good idea if you want a more premium case material, like stainless steel. This is also the only form that the Apple Watch Ultra is available in, as it's geared towards athletes and adventurers, so if your heart is set on the Ultra, your decision is already made.
For most folks
Not everyone needs to use their Apple Watch without their iPhone. If you never leave home without your iPhone, and you like it that way, or if you don't plan to use Family Setup in the future, don't waste the extra $50-$100 on the cellular model.
Apple Watch Series 8 GPS + Cellular
Premium option
If the thought of going for a walk or a jog without having to take your iPhone with you is crucial, you're going to love the freedom that comes with the cellular version of the Apple Watch. And if you plan on using Family Setup, even someday in the future, this is the Watch you want.
Get the best of iMore in your inbox, every day!
Buying Guides and Deals Writer
As the Buying Guides and Deals writer for iMore, Tammy puts over a decade of experience in finding the best prices of Apple products to work, helping you save money on the equipment that you want. An audiophile at heart, she loves all things audio and visual, but you'll also find her drooling over the latest Macs and MacBooks. With a Masters in screenwriting, Tammy likes to spend her free time writing feature-length and TV screenplays or driving digital cars around virtual circuits, to varying degrees of success. Just don't ask her about AirPods Max - you probably won't like her answer.