Apple is spending "millions of dollars a day" on ChatGPT competitor
This is part of a larger push into AI development.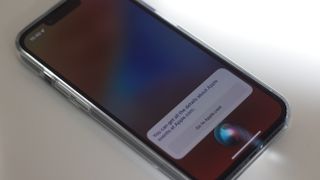 (Image credit: Future / Apple)
After the official launch of ChatGPT last November, many major technology companies have been spending money to adapt to a changing market. In this pursuit, Apple has increased spending for all AI-based research. This includes the implementation of a ChatGPT-like conversational AI, more robust automation, and a big upgrade to iOS 18.
Apple's head of AI, John Giannandrea, leads the project and originally greenlit it over four years ago. This recent ramp-up in spending is potentially a move to catch up with the huge popularity of ChatGPT and an attempt to establish Apple in that market further.
In July, Apple made their code for AXLearn, a library of deep learning tools, open source via GitHub. This allows aspiring creators to build on what they have learned to implement their own speech recognition model or language processing program.
Looking to the future
In a report from The Information, they say that Giannandrea has been historically skeptical of responsive AI but knew its rise was oncoming and even prepared the company for that eventuality. This is a large part of why Apple is currently spending millions a day on its development.
Despite his initial doubts, internal staff has reported that Giannandea's mind has been changed on the usefulness of ChatGPT-like bots over the last year. While sometimes used in a gimmicky fashion with writing jokes and stories on the internet, bots like this can be used to save time on projects by testing sample code, writing up lists, calendars, and more.
Its implementation into iPhones and MacBooks is not yet known but it could bolster Safari to make it similar to Google's AI search engine or it could make calendars, take notes, and make productivity apps more efficient. In that same report from TheInformation, they claim that, of the 18 people who have contributed to the AXLearn GitHub code since its launch in July, at least 12 have been hired for internal AI teams.
Master your iPhone in minutes
iMore offers spot-on advice and guidance from our team of experts, with decades of Apple device experience to lean on. Learn more with iMore!
James is a staff writer and general Jack of all trades at iMore. With news, features, reviews, and guides under his belt, he has always liked Apple for its unique branding and distinctive style. Originally buying a Macbook for music and video production, he has since gone on to join the Apple ecosystem with as many devices as he can fit on his person.
With a degree in Law and Media and being a little too young to move onto the next step of his law career, James started writing from his bedroom about games, movies, tech, and anything else he could think of. Within months, this turned into a fully-fledged career as a freelance journalist. Before joining iMore, he was a staff writer at Gfinity and saw himself published at sites like TechRadar, NME, and Eurogamer.
As his extensive portfolio implies, James was predominantly a games journalist before joining iMore and brings with him a unique perspective on Apple itself. When not working, he is trying to catch up with the movies and albums of the year, as well as finally finishing the Yakuza series. If you like Midwest emo music or pretentious indie games that will make you cry, he'll talk your ear off.