ChatGPT - where can it go on iOS, iPadOS and macOS?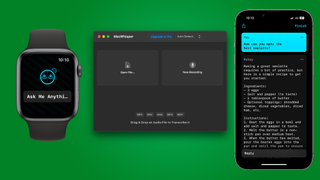 (Image credit: iMore)
It's no secret that ChatGPT has turned the concept of an AI assistant on its head. Siri, Google Assistant, and even Google pale compared to what OpenAI is capable of.
In recent months, we've seen OpenAI's service go from being accessible on the web to being an Apple Shortcut, followed by dedicated apps that you can download right now to your Mac, iPhone, iPad and Apple Watch. With WWDC 2023 announced for June 5, the jury is still out as to whether Apple will embrace AI in its future.
Could it perhaps help developers with new APIs to take advantage of ChatGPT in its apps? Or could this be the start of something new to replace Siri?
We asked two developers who have been leading the way with ChatGPT on iPhone, Apple Watch and Mac where things stand with AI on Apple's devices – and where it could be in the near future.
Petey grows up
We had spoken to Hidde van der Ploeg before about his ChatGPT-based app Petey, available for $4.99 / £4.99 on watchOS 6 and above, where you can tap it to type in or voice your requests using the AI, but he's since released an update that also brings it to iPhone.
Version 2.0 also brings Shortcuts to Petey, so you can use it instead of Siri wherever you are on the iPhone, alongside the ability to send an answer from the watchOS app to iOS, and a Live Activity, so you can have Petey on the Dynamic Island of your iPhone 14 Pro.
We asked Ploeg whether he was surprised that Apple approved Petey to begin with - especially as the company has been known in the past to deny apps that directly compete with its own apps. "Not really, as when I submitted the first version as watchGPT, I wasn't aware of GPT being trademarked," Ploeg explains. "Still, I always thought of giving the robot a bit of character and called it Petey internally anyway. I wouldn't see any reason why Apple would reject it otherwise (and they shouldn't)."
With WWDC looming, we also asked Ploeg if he was hoping that Apple at least acknowledges AI at its keynote on June 5 with an API or something else. "Oh definitely! I would love them to launch a ChatGPT-like API. If they can pull it off in similar terms as they did with WeatherKit I think a lot of apps could benefit from integrating AI in their apps to solve complex problems," Ploeg continues.
"Right now, the OpenAI API is fairly easy, but to be able to ship it in an app using your own key requires a lot of work for security reasons, or you have to ask the user to perform something "technical". I'm pretty sure most people have no idea what an API key is. And then I haven't mentioned the costs even yet. If Apple can pull it off in a similar way as they did with WeatherKit then we're in for a treat this fall."
It's hard to imagine Apple not acknowledging AI at WWDC, so we asked Ploeg what he would like to see from Apple to take Petey even further. "I would love to get access to those great new Siri voices. The ones we're getting as developers now feel quite old. Live Activities on watchOS would be amazing too, as it shows value on Petey for iOS."
Finally, as we've used Petey on Apple Watch since its launch, we've realized that it could be a great tool to use ChatGPT for accessibility - it could tell the user what's nearby or if any appliances are on nearby, that should be switched off.
We asked Ploeg if he also thought there was a future for Petey with accessibility. "I think AI will be great at making complex things understandable. Focussing on Watch, we could look at really quickly getting answers to complex questions and or being able to translate complex health-related insights to be easier to understand. Machine Learning always has been great for this, but access to data has always been the hardest part."
With more and more trained models being available for developers, it will be interesting to see where things will go. The only thing I'm a bit scared of is being Sherlocked by a great new version of Siri (you can't beat integration like that). However, the Siri brand really needs a shot in the arm, and I will always try to explore new ways of solving problems. So if anything, I'm excited!"
GPT Turismo
Jordi Bruin has built two ChatGPT apps – MacGPT and MacWhisper – that 'Mac-ify' the AI experience, but help in different ways. MacGPT lets you bring up the AI through a Spotlight bar, the Menubar, or the app. You can chat with it for suggestions and advice, and you can use it with the faster and more refined ChatGPT-4 if you wish.
You can drag and drop audio files into MacWhisper and the app will use ChatGPT to transcribe them, and you can jump back and forth in the transcription to copy and paste certain sections.
"I compare it to having access to a new API or framework from Apple after a big iOS or macOS update," Bruin told me. "Using APIs such as ChatGPT makes it possible to add certain features that would not easily be possible before."
"By building apps that are focused on this technology I've been able to learn very quickly what things can be made with this tech. It's now trivial for me to add AI-powered features to my other apps and it has opened a wide range of possibilities." Uncovering the germ of an idea is the challenge, of course. But AI can help with that as well, he notes: "More and more I've been using GPT4 to kickstart the development of new features. It really helps when I don't know how to approach a certain problem if I let GPT give me some pointers."
Given the power and prevalence of AI, how will Apple acknowledge the tech at WWDC in June? Will it be just the mention of an API? Will Apple help integrate the tech into new apps? "I think it will be really nice if Apple makes it easier to integrate these types of services into their platforms, but I don't expect them to release their own version quite yet," Bruin explains. "I think there won't be one particular provider that will be best for all used cases, so I hope they make it easier to integrate the different providers out there."
Bruin also hopes that existing frameworks available on some MacBooks could be expanded for AI. "They've already released some frameworks to run things such as stable diffusion better on M1 and M2 MacBooks and I hope they expand these frameworks to be more like their native frameworks. Running these things locally is a strength for Apple's chips right now, so it would be good to lean into it more!"
Finally, with constant rumors of a VR headset, we asked Bruin if he sees a future where ChatGPT could be even more useful, especially in this category. "The main thing that ChatGPT could provide for the headset is a more intuitive user experience where you use regular language to interact with the environment. I think we'll have to see how that plays out in the future though."
Master your iPhone in minutes
iMore offers spot-on advice and guidance from our team of experts, with decades of Apple device experience to lean on. Learn more with iMore!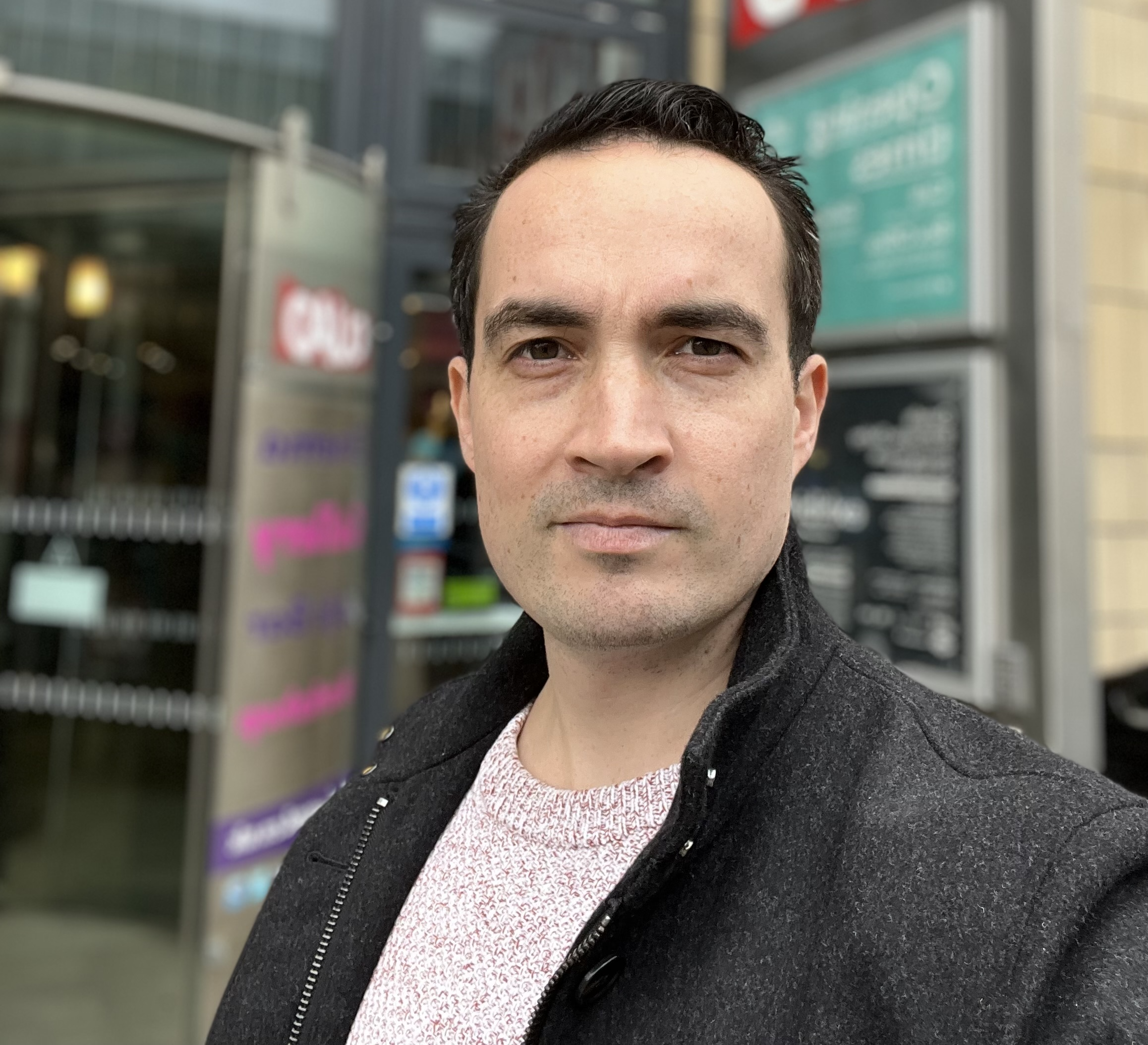 Daryl is iMore's Features Editor, overseeing long-form and in-depth articles and op-eds. Daryl loves using his experience as both a journalist and Apple fan to tell stories about Apple's products and its community, from the apps we use everyday to the products that have been long forgotten in the Cupertino archives.
Previously Software & Downloads Writer at TechRadar, and Deputy Editor at StealthOptional, he's also written a book, 'The Making of Tomb Raider', which tells the story of the beginnings of Lara Croft and the series' early development. He's also written for many other publications including WIRED, MacFormat, Bloody Disgusting, VGC, GamesRadar, Nintendo Life, VRV Blog, The Loop Magazine, SUPER JUMP, Gizmodo, Film Stories, TopTenReviews, Miketendo64 and Daily Star.