Gaming on iPhone 15? Get a BackBone controller, battery pack, and earbuds, saving you $120
Upgrade your mobile gaming setup.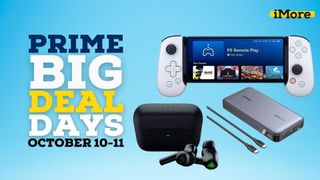 (Image credit: Future)
Ever since picking up a brand new iPhone 15 Pro Max, I've been into mobile gaming again. The best iPhone gaming accessories have added to my life in ways I didn't quite know they could. Though I've always enjoyed the aesthetic of Fallout Shelter or playing through a few levels of Cut The Rope, I never really understood how advanced mobile phones got until I booted up Genshin Impact and Final Fantasy Ever Crisis last month.
With a little help from some accessories and a good Wi-Fi connection, the mobile gaming experience can match lower-end consoles with ease. So, if you find yourself playing games with your iPhone in quiet times, it may be worth investing in a better gaming experience with all these accessories.
BackBone One Mobile Gaming Controller $30 off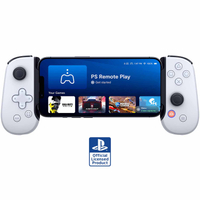 BackBone One Mobile Gaming Controller | $99.99 $69.99 at Amazon
A PlayStation Feel
The BackBone One Mobile Gaming Controller is officially licensed from Sony so, if you're familiar with the feel of a PlayStation 5 remote, this will feel comfortable in your hands.
Price Check: Best Buy $99.99 | B&H Photo not available
In the Amazon Prime Big Day Deals, you can get this excellent PS5-like controller attachment at a $30 reduction. This makes an already great bit of tech seem even better. The version we linked above works with USB-C which means iPhone 15 users can attach it without a problem but the Lightning Xbox version is also on sale for the same price here and functions in the same way.
As well as giving low latency for action-packed games, the BackBone has pass-through charging to allow you to charge your phone while playing and even comes with a 3.5mm headset jack. This, and that reduced price, makes it excellent for any gamer on the go.
Razer Hammerhead True Wireless 2nd gen gaming earbuds $30 off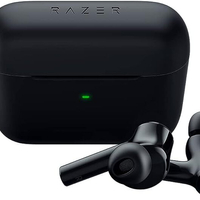 Razer Hammerhead True Wireless 2nd gen gaming earbuds | $129.99 $99.47 at Amazon
Razer Sharp
The Razer Hammerhead True Wireless gaming buds are a winner down to their look, active noise canceling, and low latency abilities.
Price Check: Best Buy not available| B&H Photo not available
As well as RGB making these earphones look sleek and stylish, great Active Noise Canceling makes game noise and music come in clearer without the distraction of your environment. This is particularly great if you fancy a quick game on a bus or in a cafe. As well as this, the 60ms low latency gaming mode gives you near instantaneous sound, ensuring you hear your enemies before they hear you.
Though the battery life can drain in online comms, the sound and quick case recharge make up for it. If you grab the BackBone from above, you can even charge the case while you game.
Ugreen 145W 25000mAh portable charger $60 off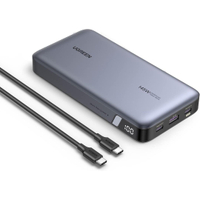 Ugreen 145W 25000mAh portable charger | $149.99 $89.99 at Amazon
So much power
Coming with a very impressive battery and super fast charge speeds, the Ugreen 145W 25000mAh portable charger will keep you gaming not just for hours longer but days
Price Check: Best Buy not available| B&H Photo not available
For most, the Ugreen 145W 25000mAh portable charger would be a bit overkill due to the very fast charge speed and huge battery size. For someone like me who wants to game on the go, a good portable charger is nearly necessary to avoid battery life notifications popping up. This size means it can fully charge an iPhone 15 over 5 times before it runs out of battery. Not only this but a small monitor on the side will keep you constantly notified of how much juice it has left.
If an iPhone can last you a day, this charger can keep you gaming for almost a week without going dead. Not only this but you can plug it straight into the BackBone and connect the Razer HammerHead to your phone via Bluetooth. That means all of these devices synergize to give an excellent gaming experience on the go.
Master your iPhone in minutes
iMore offers spot-on advice and guidance from our team of experts, with decades of Apple device experience to lean on. Learn more with iMore!
James is a staff writer and general Jack of all trades at iMore. With news, features, reviews, and guides under his belt, he has always liked Apple for its unique branding and distinctive style. Originally buying a Macbook for music and video production, he has since gone on to join the Apple ecosystem with as many devices as he can fit on his person.
With a degree in Law and Media and being a little too young to move onto the next step of his law career, James started writing from his bedroom about games, movies, tech, and anything else he could think of. Within months, this turned into a fully-fledged career as a freelance journalist. Before joining iMore, he was a staff writer at Gfinity and saw himself published at sites like TechRadar, NME, and Eurogamer.
As his extensive portfolio implies, James was predominantly a games journalist before joining iMore and brings with him a unique perspective on Apple itself. When not working, he is trying to catch up with the movies and albums of the year, as well as finally finishing the Yakuza series. If you like Midwest emo music or pretentious indie games that will make you cry, he'll talk your ear off.