Jony Ive's first product since leaving Apple is here... and it's a red nose (for a good cause!)
The wearable you never knew you needed.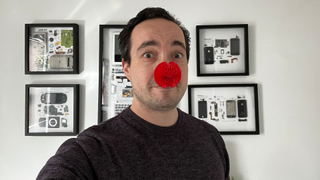 (Image credit: iMore)
While you may be looking forward to Apple's rumored VR headset in the coming months or an Apple Watch Series 9 as we approach the fall, the company's ex-head designer Sir Jony Ive has been busy designing something... a little different: a red nose toy, for a very good cause.
For those unaware, Red Nose Day by Comic Relief is an event held in the UK since 1988 that aims to help those in poverty worldwide. The charity was created by Richard Curtis, the writer responsible for films and TV shows such as Notting Hill and Love Actually, alongside Lenny Henry, an actor, and comedian well-known in the UK, who you may recognise for his recent appearance in Amazon's Lord of the Rings TV show.
While it was held and televised every two years until 2022, the fundraiser is now a yearly event. It takes over the programming on the UK BBC One channel, where funny sketches and money-raising challenges from celebrities and others are broadcast until the late hours of the evening.
Every year, there is also a new red nose that you can buy and wear to show your support for the charity and the day itself. For 2023, Sir Jony Ive was asked to create a new red nose, and we decided to do an unboxing and hands-on impression of it. Or maybe that should be nose-on?
Where has Ive been since leaving Apple?
In charge of creating the look of the first iMac in 1998, the iPod in 2001, the iPhone in 2007, and many other Apple products during his tenure, Sir Jony Ive was Steve Jobs' right-hand man.
Whether through a perfected hardware design or the experience of unboxing Apple products, you always knew it was an Ive and Jobs project. Together, they created much of what makes Apple Apple today, forming much of the foundation for products that are on shelves right now.
With Job's untimely death in 2011, Ive had to take more responsibility at the company. That meant he had more say in the software side of things, eventually resulting in the flat design of iOS 7 in 2013. Ive left in 2019 to start his own company, called LoveFrom, a consulting design firm that helped Apple with certain products, including the M1 iMac and its incredibly thin design (although the partnership came to an end in 2022).
The new red nose is an example of Ive's efforts at LoveFrom, allowing him to create and design products that he wouldn't have been able to do if he was still at Apple full-time.
Wearable of the year?
Image 1 of 3
Available for $2.99 / £2.50, all of the Red Nose's proceeds go directly to the charity. It arrives in a crescent-shaped box, and all you need to do is pull the small tag off to the side to get at it.
Once pulled all the way around, the case pops open like a book, and the folded nose suddenly appears in its honeycomb-paper mold. There's a nice feeling of satisfaction as you grab the flat crescent and fold it around to make it into a fully-formed sphere, ready for your best clown impression.
You almost don't want to press on the nose too hard to avoid damaging the honeycomb pattern, but you may have to once it's on your nose, and you need to adjust the fit.
As soon as you're wearing it, though, it's comfortable and even has that 'new car smell' we're all familiar with. It reminded me of the same exciting new product smell wafting from my nose when I unboxed my old iPod Video from 2005, even.
Wearing it around the house, my dog Jolly thought it was something for him to catch at first, but he soon got used to my new look. I'm going to make it a staple of iMore team video chats going forward.
Overall, the design certainly has that Jony Ive look and feel that we all have become accustomed to ever since the first bondi-blue iMac arrived back in 1998.
This is definitely something you don't need to wait on for a second generation — it's got great build quality, is made from over 95% of plant-based materials, and all the features you were hoping for are here. Not to mention you'll be doing your small part for a very worthy cause, just by wearing it. It just works!
Master your iPhone in minutes
iMore offers spot-on advice and guidance from our team of experts, with decades of Apple device experience to lean on. Learn more with iMore!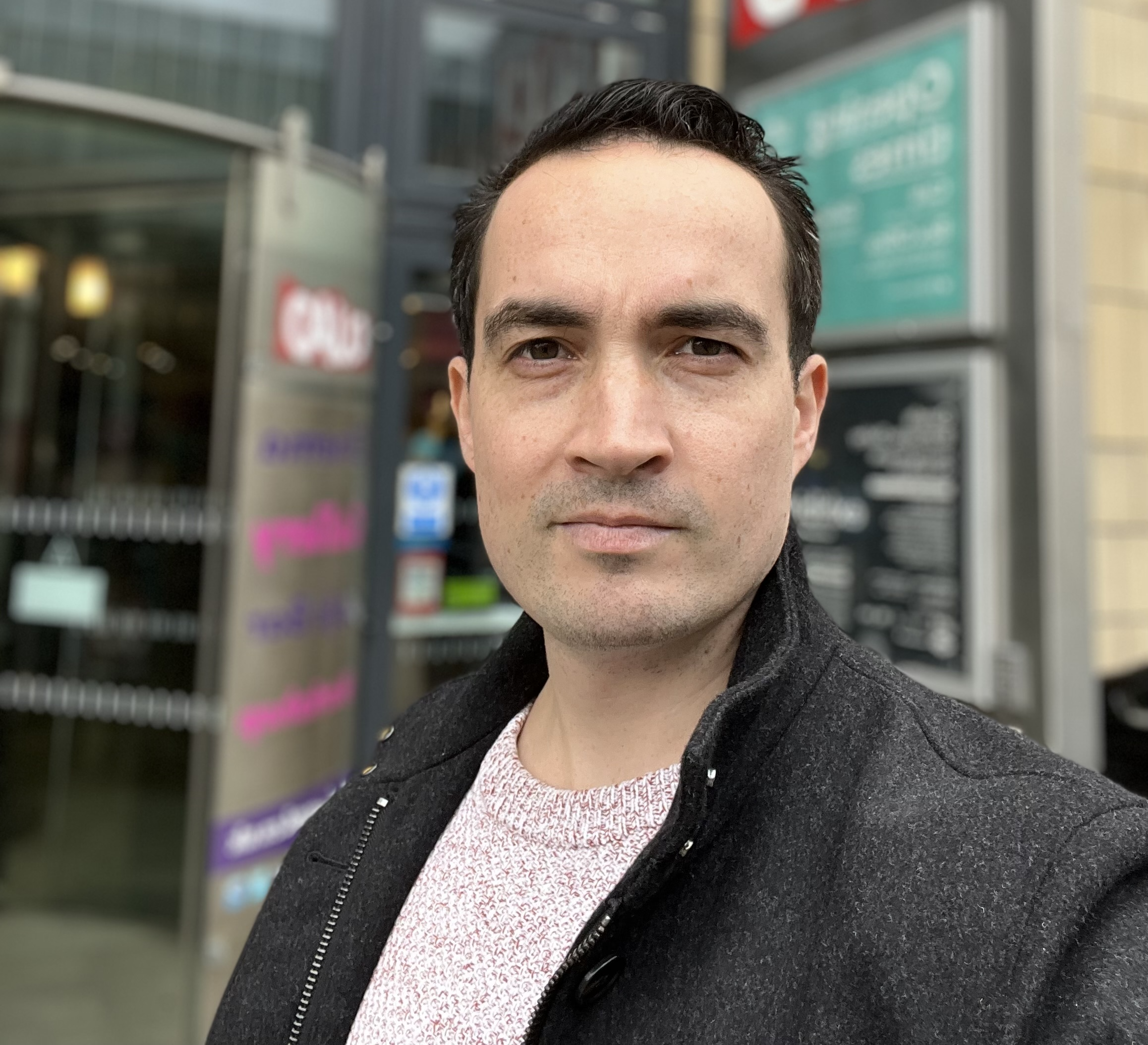 Daryl is iMore's Features Editor, overseeing long-form and in-depth articles and op-eds. Daryl loves using his experience as both a journalist and Apple fan to tell stories about Apple's products and its community, from the apps we use everyday to the products that have been long forgotten in the Cupertino archives.
Previously Software & Downloads Writer at TechRadar, and Deputy Editor at StealthOptional, he's also written a book, 'The Making of Tomb Raider', which tells the story of the beginnings of Lara Croft and the series' early development. He's also written for many other publications including WIRED, MacFormat, Bloody Disgusting, VGC, GamesRadar, Nintendo Life, VRV Blog, The Loop Magazine, SUPER JUMP, Gizmodo, Film Stories, TopTenReviews, Miketendo64 and Daily Star.