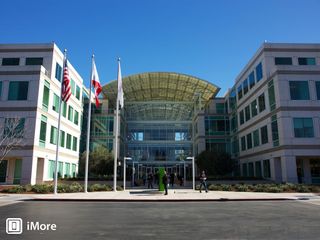 The new year is here for us and for Apple. Let's take a look at where the company's strengths, weaknesses, and potential threats lie.
Strengths
There are few, if any, brands that carry the cachet of Apple's. The excitement that builds around every new product release makes other vendors weep. Apple's retail team is led by the same person who restored the Burberry brand from shlock to premium cachet. Apple's retail team is doing an amazing job to make sure Apple's brand never falters.
It sounds silly but one of the things that differentiates Apple is marketing. The marketing teams ability to create, hone, and communicate a clear message around products and strategies carries over to press, analysts, and of course, users.
Don't laugh just yet. Sure, 2016 might not have been perceived as the most innovative Apple year. That perception is wrong. Much depends on how you define "innovation". One of Apple's core skills has always been taking the commodity and making it special. The iPod was just a refined MP3 player. It also changed the course of music forever. We've seen that spirit alive and well this past year. AirPods, for example, are hardly the first wireless earbuds. They probably aren't even the best sounding. What they do is, through a powerful set of individual technologies, make the whole something special. From the magic of pairing them with an Apple device to the elegant carrying case to the simplicity of use, AirPods redefine that category. Innovation isn't always measured in feeds, speeds, or even UI. Sometimes innovation is just about the continued ability to surprise and delight.
Weaknesses
Services remain average to poor. Music has finally come into its own, but while perhaps matching competitors such as Spotify, it's hardly the leader in the market. Apple forums are filled with users, frustrated with issues related to synchronization across devices, often due to poor design choices. iWork lags behind competing services (especially for working across platforms). Cloud storage and synchronization have been usurped by services such as Dropbox, and Gmail is the de facto mail service for millions. While Apple execs have promised a greater emphasis on services (and service revenue), it's hard to see any Apple service that is best of breed. At the high end, pro applications have been recently panned as dumbed down (or in some cases just abandoned). Apple's decisions on services architectures, direction, and pricing all need review.
Opportunities
Apple has some great opportunities to make some strong inroads with the education market. New updates to iOS make iPad even more attractive to teachers. New tools for teaching principles of coding, creating interactive content, and an app ecosystem that's unparalleled are all tools Apple has at its disposal to recapture the mantle of "education brand".
Nope, Apple hasn't cracked it yet. The good news is that neither has anyone else. 2017 is a great year for Apple to break away from the pack and take a pole position in the living room. No vendor will cede this market to Apple, but Apple has the space to advance its platforms to take a market lead.
Threats
It's a no-brainer. Google is a huge threat to Apple's well-being. Google services are rapidly becoming de facto services for consumers, well beyond search. Google's ability to deliver Google services to iOS that are as good as, if not better than what's available on Android should be a huge concern. At the moment, Google could well be on track to co-opt many key services on iOS. It's only iOS lockdown of default service actions for things such as mail, maps, and browsing that's keeping Google at bay.
Google's own Pixel devices have received glowing reviews; in some cases the Pixel camera touted as superior to iPhone. Google's value add of free, unlimited, full resolution photo backup and storage is a perfect example of Google doing an end run around a place Apple should own. Google Music offers free upload and access of user libraries across multiple platforms. Apple charges $24.99 a year for the same service. Expect to see Google keep up the pressure throughout 2017 with new products such as Google Home and new WiFi devices (at a time when Apple is leaving that market).
This is not Microsoft from days of yore. A revitalized Microsoft brought new innovations in the form of HoloLens, a premiere VRg platform for the living room, and an updated Windows that's optimized for both PC and tablet form factors. New Surface Books offer more "pro" specs than the latest MacBooks. Surface Studio, while a premium product, demonstrated an ability to capture mindshare and aspiration. Apple ignoring Microsoft in 2017 would be a huge mistake.
Bottom line
2017 will be a pivotal year for Apple. Expectations are high for the next generation of iPhone, iPad, and Watch. Apple must convince the market that Mac is not just a hobby but a core part of the business, if not in revenue, then in resource allocation. The overall state of the Apple ecosystem remains strong, but as a chain is only as strong as its weakest link, Apple's ecosystem is only as strong as it's weakest product or service.
Master your iPhone in minutes
iMore offers spot-on advice and guidance from our team of experts, with decades of Apple device experience to lean on. Learn more with iMore!
I've covered the personal technology beat for more than two decades at places like Gartner, Jupiter Research and Altimeter Group. I've also had the fun of contributing my $.02 on the topic at Computerworld, Engadget, Macworld, SlashGear and now iMore. Most recently I spent a few years at Apple as Sr. Director of Worldwide Product Marketing. On Twitter I'm an unverified @gartenberg. I still own some Apple stock.