How to replace Siri with ChatGPT on iPhone
Use ChatGPT on iPhone by saying "Hey Siri, ChatGPT".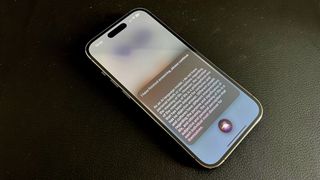 (Image credit: John-Anthony Disotto)
iPHONE 15: What you need to know
- Apple Event - LIVE updates
- iPhone 15
- iPhone 15 Pro /iPhone 15 Pro Max
- Apple Watch Series 9 / Ultra 2
- iOS 17
- watchOS 10

Do you want ChatGPT on iPhone? AI is taking the world by storm, and now you can replace Siri with ChatGPT thanks to a simple shortcut.
ChatGPT is an AI chatbot created by OpenAI and has grown in popularity in 2023 as the software becomes more and more accessible. Microsoft has heavily invested in AI Software and recently integrated ChatGPT into Bing search.
By using ChatGPT on iPhone you'll get access to a much smarter assistant that can do things Siri can't even dream of.
This guide will show you how to easily install ChatGPT as a shortcut on your iPhone to have the assistant with you wherever you go, while replacing Siri simply by saying "Hey Siri, ChatGPT".
How to replace Siri with ChatGPT on iPhone
How to replace Siri with ChatGPT on iPhone
We've been using this amazing shortcut by Yue Yang all weekend, our Features Editor, Daryl, even used ChatGPT through Siri to help with completing Metroid Prime Remastered. Here's how to do it.
First of all, we need to get an OpenAI API key. This is fairly straightforward and can be done by following these steps:
Go to https://platform.openai.com to register an account and log in
Click on the hamburger icon in the upper right corner
Click on the avatar at the bottom of the menu and select "View API keys"
Click Create new secret key
Copy the API Key (we'll need this in a few steps)
Now that you have an OpenAI API key, it's time to install ChatGPT on your iPhone.
Head to Yue-Yang's GitHub
Scroll down and click ChatGPT Siri 1.2.5 (English Version)
This will launch Shortcuts, tap Set Up Shortcut
Paste your OpenAI API key into the text field
Tap Add Shortcut
"Hey Siri, ChatGPT 1.2.5"
Now, when you say "Hey Siri, ChatGPT 1.2.5" your iPhone's smart assistant will launch directly into ChatGPT. This means that you now have the most powerful AI chatbot as an assistant in your pocket at all times.
Change your ChatGPT activation command on iPhone
Saying "ChatGPT 1.2.5" is cumbersome and most of the time Siri just fails to understand what you're trying to say. It's easy to fix by simply changing the name of the shortcut in the Shortcuts app.
Open Shortcuts
Press and hold on the ChatGPT 1.2.5 shortcut
Click Rename
Pick a new name. I chose Siri Pro but you can choose anything
"Hey Siri, Siri Pro" now activates ChatGPT on my iPhone
Changing the name of the shortcut fixes the issues that I initially had where Siri would refuse to understand my Scottish accent and has made ChatGPT on iPhone my go to for any requests - it's seriously that good.
How can I use ChatGPT with Siri on iPhone?
The use cases for ChatGPT are endless, but here are some examples of how amazing your smart assistant can be if you just say "Hey Siri, ChatGPT 1.2.5".
Food Recipes
When you're hungry after work and want a quick recipe, ask, "How can I cook a nice Spaghetti Carbonara?." ChatGPT does all the work and gives you an easy step-by-step guide on how to make a "real" Carbonara. I should know; I'm Italian.

Or you've been trying to replicate New York-style pizza and failed miserably every time. ChatGPT can source the best possible recipe to get the most from your traditional oven at home.
Gaming guides
Like Daryl, I've also used ChatGPT to help with gaming walkthroughs. For example, I asked, "How do I catch Pikachu in Pokémon Fire Red" and got a four-step guide on where to find my favorite electric mouse.
Maybe you've caught all of the 151 original Pokémon. ChatGPT can help with any game, from the latest Resident Evil 4 Remake on PS5 to your fiftieth playthrough of The Legend of Zelda: Ocarina of Time.
Life's toughest questions
The offside rule in soccer is notoriously difficult to explain to newcomers to the sport. As an avid football (soccer) fan, ChatGPT can help out when I can't find the right words. I asked, "Explain the offside rule," and got a great answer that was easy to understand.
You may already know how to explain the offside rule, but what if you want to know how Vantablack works as a coating? ChatGPT on iPhone gets you that answer quicker and more in-depth than ever before.
Celebrity biographies
Recently, I wrote an article about previous Oscar winners on Apple TV and I needed some information about Dustin Hoffman's career. Rather than seek out Wikipedia, I quickly asked ChatGPT "Tell me more about Dustin Hoffman's career" and received a quick biography with his most notable acting credits. A game-changer for quick research.
I've also used ChatGPT on iPhone extensively for information that I would usually seek out from Wikipedia. When I was watching the 95th Academy Awards, I constantly asked ChatGPT for info on actors and actresses that appeared on screen when I couldn't pinpoint their films.
Potential issues
The biggest issue I've encountered while using ChatGPT on iPhone is how fast my smart assistant moves onto the following prompt. I ask for a recipe, for example, and then before I have time to read the ingredients, the text disappears.
I contacted the developer of the shortcut, who said, "The advantage of using Siri is that it listens to voice commands. If you want to take more time to read the text, you can ask ChatGPT on your iPhone to repeat the answer, or you can choose to use a shortcut to activate it. Once the conversation is over, you can also check the detailed chat history in the file."
To use the text version of ChatGPT, simply open the Shortcuts app and click the ChatGPT shortcut.
Should I use ChatGPT on iPhone?
There's no right or wrong answer when it comes to using ChatGPT on iPhone. Depending on who you ask, AI is either the greatest thing since sliced bread or a terrifying step toward oblivion.

I think that with moderation tools like ChatGPT could be incredibly beneficial in our daily lives. As a journalist and a creative, I wouldn't say I like AI pulling information from others' work, so I would never use it to create something. However, I find ChatGPT on iPhone particularly useful when I need information or help to brainstorm an idea. For example, my primary use of ChatGPT is as a quick encyclopedia when watching tv. I don't think it needs to be more advanced than that, so maybe Apple should make Siri better, and then I'll be content.
Until then, the future of ChatGPT freaks me out a little, especially when I hear that developers are experimenting with giving the chatbot eyes to see.
Start using ChatGPT on iPhone now!
I'm honestly blown away by the integration of a simple shortcut with Siri. The ability to launch ChatGPT through Siri makes Apple's smart assistant usable when for years, I've opted to do things manually because, quite frankly, it's quicker. If you don't believe me check out our iMore writer Oliver's article, where he puts ChatGPT and Siri up against each other in a battle to the death.
ChatGPT has been around for a while now, but this is the first time I've seen a real benefit to using the AI chatbot daily directly from my iPhone. I cannot recommend this shortcut enough, as it makes a fantastic service accessible and easy to use. Definitely, worth the five minutes it takes to get everything working so that you can have the best iPhone possible!
Master your iPhone in minutes
iMore offers spot-on advice and guidance from our team of experts, with decades of Apple device experience to lean on. Learn more with iMore!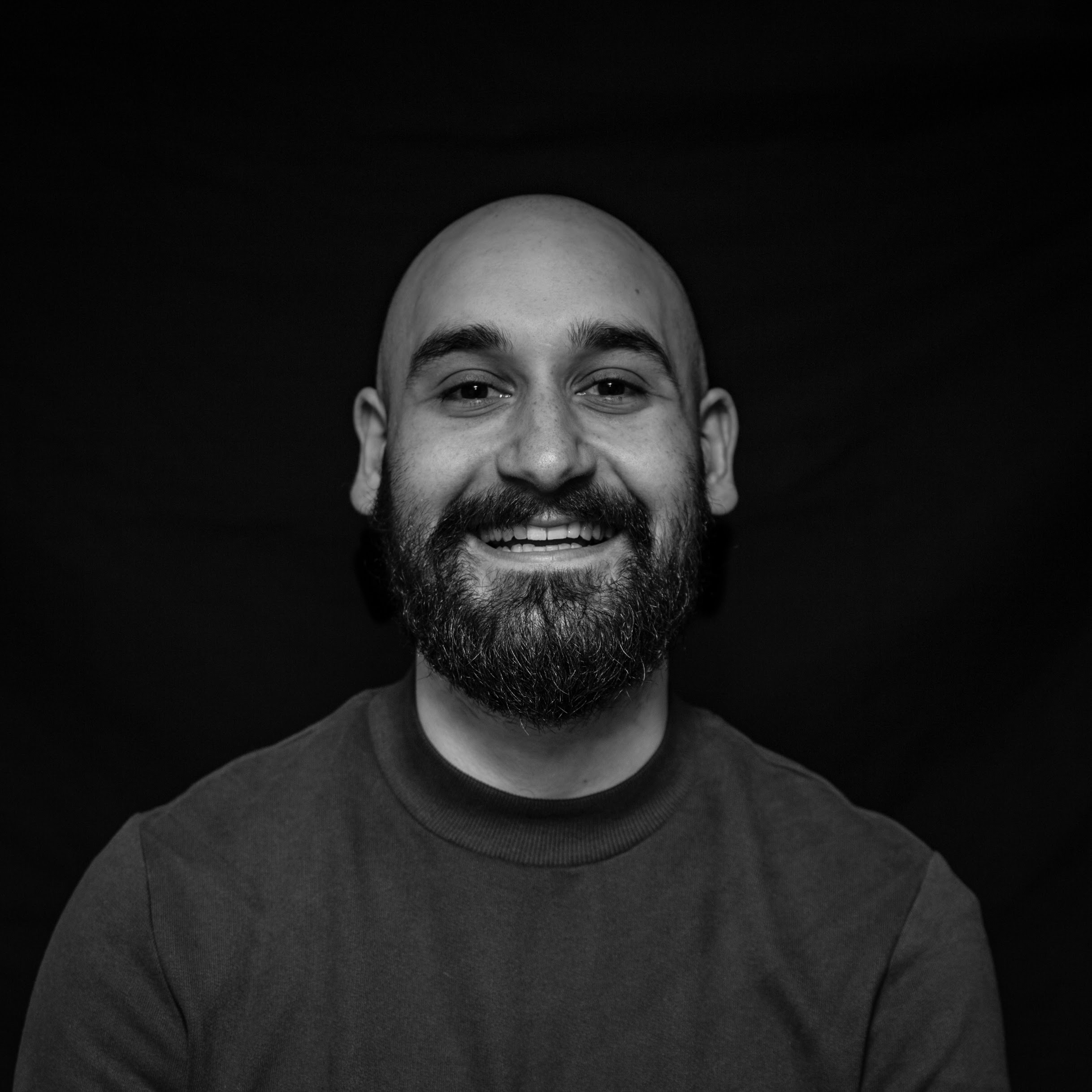 John-Anthony Disotto is the How To Editor of iMore, ensuring you can get the most from your Apple products and helping fix things when your technology isn't behaving itself.

Living in Scotland, where he worked for Apple as a technician focused on iOS and iPhone repairs at the Genius Bar, John-Anthony has used the Apple ecosystem for over a decade and prides himself in his ability to complete his Apple Watch activity rings.

John-Anthony has previously worked in editorial for collectable TCG websites and graduated from The University of Strathclyde where he won the Scottish Student Journalism Award for Website of the Year as Editor-in-Chief of his university paper. He is also an avid film geek, having previously written film reviews and received the Edinburgh International Film Festival Student Critics award in 2019.

John-Anthony also loves to tinker with other non-Apple technology and enjoys playing around with game emulation and Linux on his Steam Deck.
In his spare time, John-Anthony can be found watching any sport under the sun from football to darts, taking the term "Lego house" far too literally as he runs out of space to display any more plastic bricks, or chilling on the couch with his French Bulldog, Kermit.