iTunes and iTunes Match users still having issues with iOS 6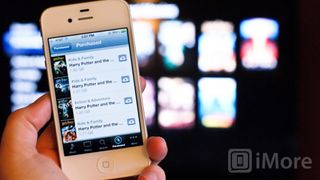 Since the release of iOS 6, our forums and tip lines have been buzzing with issues relating specifically to iTunes in the Cloud and iTunes Match. Issues seem to range from iTunes Match expiration notices, sync issues with ringtones and text tones via iTunes, and slow performance when it comes to streaming music.
iTunes Match issues
iTunes Match sending out expiration notices to iOS devices even though their computer still says the subscription is valid. I've personally been experiencing this issue myself. Devices running iOS 5 seem to not have the issue. While my iPhone 5 will not load iTunes Match and tells me it's expired, my iPhone 4S running iOS 5.1.1 works flawlessly with Match. After quite a bit of time on the phone with Apple, they still weren't able to pinpoint the issue.
iTunes Match streaming slowly or many users experiencing a lot of lag when switching between songs.
Album artwork missing or not showing up on certain albums, even purchased from iTunes content.
iTunes specific issues
Syncs hanging up on Waiting on items to copy or Waiting for sync to start. We've had many users experiencing this issue, perhaps even before iOS 6. We aren't exactly sure what's causing the issue, but if you're experiencing it, let us know.
iTunes removing ringtones and text tones from devices and not syncing them back. This is another one I've personally experienced and have found many others in the same boat not only in our own forums but in Apple's support forums as well. Once iTunes removes the text tones and ringtones they don't seem to want to sync back over. The only way I've found to deal with the issue is to restore my iPhone as new and restore from an iCloud backup that contains the ringtones and text tones iTunes deleted.
We're going to start trouble-shooting them in the forums, so head on over and either start a thread with your specific issue or, if a thread already exists, add what you're seeing into it. We'll keep track of the problems and start sharing solutions. Pick a forum below, add you post, and lets crush this.
iMore senior editor from 2011 to 2015.
I've gone back to cable syncing on my iPhone and iPad as a result of iTunes Match just not performing well enough. I may not even renew my "subscription" next year, as I've already moved all my music from older iTunes accounts into my main account, and synced it/matched it all up to 256Kbps. I think from here, all songs will be 256Kbps anyway. The cable sync takes forever but once it's done, the music's there.

I so wish that Apple didn't take away the functionality we had with iTunes Match under iOS 5. Under the previous version, I could delete or download individual songs from my device to help manage my memory. Now, I can only download whole albums and can't delete songs. I love this service and I think the service worked pretty darn well under the last iOS, but this latest update has me wondering what Apple was thinking.

I have the same "issues" - and I wonder why they would do it this way.

Getting the iPhone 5 iTunes Match bug were the phone tells me my subscription needs to be renewed and my computer says its good till December. Apple has no clue how to fix it. They had me turn off iTunes Match on my computer then turn it back on. It worked for awhile but now it's back.

This is the issue I have! Ugh, it's so irritating. I spent 2 hours on the phone with Apple. They had me do the same thing, a day later same issue. It's an iOS 6 specific issue. My iPhone 4S running 5.1.1 isn't having the issue. Only devices on iOS 6.

I have a different problem. When I play the first song of an album that I've matched, in the middle of the first song, the audio of the second song starts playing. It doesn't switch tracks, it keeps playing track 1, but the audio of track 2 is playing instead of the audio of track 1. I've been waiting several weeks for help from Apple and they are still "investigating" it.

I'm having the exact same issue. I've tried removing and adding the albums (it happens to all songs on an album) and it does it every single time. At this point I'm going to give up on Match until I see some real progress on solutions.

My issue with iTunes Match/iTunes: All of sudden, about 5 days ago, my play counts went from 240 to my most-listened-to song to 1,152. This happened after "updating iTunes Match" on the two computers that uses it, and not making any changes to the 3 iOS devices that use it. There are no fixes for this, at least as far as I've seen on the web. Called AppleCare, they linked it to the iCloud email address change over somehow. Said call back in 2-3 days if my play counts don't drop down to "normal" or how they were. Play count discrepancies aren't a deal-breaker for me, but I'm weird in that I extensively use both Ratings and Play Counts heavily when forming regularly-used playlists…so it's a little frustrating right now with no answer in sight. Fixing things sounded nightmare-ish based on what the AppleCare Specialist told me, so I am hoping things are magically fixed in the next few days.

This morning, for like the third or fourth time, iTunes Match screwed my play counts and last played data. I have smart playlists built around listening to stuff I haven't heard in a while, and to "breaking in" new music based on the number of spins, and both of those aspects are gone. iTunes Match destroys the primary reason I use iTunes, for the metadata.

Not to dredge up the past, but I've spent at least 2-3 AppleCare phone calls with each at an hour or more, and the play count issue is still screwed up. Mine went to an extreme; I'd see some songs I'd played about 85 times balloon up to 1,883. Overnight. Each AppleCare rep I speak to says their engineers are aware of the issue but don't have a fix for it. It's ridiculous.

for me dont work the auto-brightness and when im on cellular data network i have so much lagg to scroll down and up on ios 6 iphone 4s anyone else have this problem?

The solution to these problems is to use Amazon Cloud and their player. It simply works and integrates well with the library already on the iPhone. Amazon now supports song matching so there's no need to upload all songs like before. It's sad though that Amazon cloud works better on the iPhone than iTunes Match.

Sadly I may have to look into this if iTunes Match doesn't get figured out. Until iOS 6 I'd never had issues with it at all...

I agree, having the same "expired" message on my iPhone 5. Also when I reconnect over wifi, it only displays about 25 albums, when I have over 100 I'm sure. Maybe it's time for amazon cloud

This is the beginning of the change! The focus on maximizing profits AT THE EXPENSE of paying attention to detail. Thanks Tim Cook

My big problem is that several apps that I purchased are no longer available to me via the App Store without purchasing them again. They aren't in my purchases section in the App Store. Happens on my iPhone 4s and 5. So now I have to transfer them to my PC via iTunes and have to maintain them. But my purchases are clearly shown in my iTunes purchase history. I've contacted Apple support so I'll see what happens.

iTunes Match.
My problem seems to be that Match server is really slow when downloading uploaded songs.
Matched songs do OK. Uploaded songs won't play and take for ever to download.
Anyone else seeing this?

I wrote an article on how to delete songs once you have turned on iTunes Match - http://www.imarcfletcher.com/2012/12/how-to-delete-music-from-your-iphon... I have to admit though I have gone back to syncing manually via my Mac (over WiFI) as the Sync takes so long and I want more control.

Hello there I also had the same issue like you. I subscribed the iTunes Match after Apple was launched iTunes Malaysia (allowed us to buy music, films and iTunes Match). The service offered was great but after experiencing many problems with iOS 6 and iTunes 11. I'm quite disappointed. Do you know that I bought The Beatles Anthology Highlight and Anthology Box Set. It's all messed up the Anthology highlight shows album of album Anthology 1 and vice versa. Not only that my songs were missing in Anthology Highlight (4 songs remained and other songs were missing). This same happened others Beatles albums some song were missing. :(
Thank you for signing up to iMore. You will receive a verification email shortly.
There was a problem. Please refresh the page and try again.