Beats Fit Pro vs. AirPods Pro

(Image credit: iMore)
Bang for buck

With support for all of Apple's latest audio features that come with the H1 chip, Beats Fit Pro are like a sporty version of AirPods Pro. Unlike AirPods Pro, however, the Beats Fit Pro also work beautifully with Android devices, and they come in several color choices. They also sport a surprisingly reasonable price tag!
For
Secure wingtip design
Longer battery life
Works well with Android
More distinct bass sound
Against
No wireless charging
May cause ear fatigue over time
Personalized comfort

Apple AirPods Pro are equipped with all the latest bells and whistles from Apple, including active noise cancellation, spatial audio with dynamic head tracking, and audio sharing. Although these earbuds are not as secure for vigorous workouts, they offer a comfortable design with intuitive force touch controls.
For
Intuitive force touch controls
Better voice isolation during voice calls
MagSafe wireless charging
Customizable options
Against
Less battery life
Not as compatible with Android
AirPods Pro were the best of the best earbuds when they came out in 2019, but now they have some serious competition with the Beats Fit Pro. Since Apple manufactures both products, they both contain the powerful H1 chipset, which comes with a collection of innovative features, including Adaptive EQ, spatial audio with dynamic head tracking, audio sharing, and automatic device switching. Since both models also contain active noise cancellation (ANC) and transparency mode, it's hard to say which one is the better earphone. Let's take a closer look.
Beats Fit Pro vs. AirPods Pro: Key differences
When you look at the Beats Fit Pro and the AirPods Pro spec by spec, there are very few differences here. They both have the same chipset, feature availability, microphones, and voice assistant technology.
Swipe to scroll horizontally
| Header Cell - Column 0 | Beats Fit Pro | Apple AirPods Pro |
| --- | --- | --- |
| Type | Wireless Bluetooth Earbuds | Wireless Bluetooth Earbuds |
| Chip | H1 headphone chip | H1 headphone chip |
| Battery life | 6 hours | 4.5 hours |
| Charging | Wired USB-C charging | MagSafe wireless charging |
| Noise cancellation | Yes | Yes |
| Ambient noise mode | Yes | Yes |
| Live Listen | Yes | Yes |
| Spatial Audio | Yes | Yes |
| Controls | Single multi-function button | Force touch sensor |
| Inputs | USB-C | Lightning |
| Colors | Black, White, Sage Gray, Stone Purple | White |
| Case | USB-C Charging Case | MagSafe Wireless Charging Case |
| Weight | 5.6 grams | 5.4 grams |
| Microphones | Dual beamforming microphones | Dual beamforming microphones |
| Voice assistant | "Hey Siri" hands-free voice assistant | "Hey Siri" hands-free voice assistant |
Although the two models are very similar, you can see that there are a few differences here. The Beats have longer battery life, for one thing, but they do not have a MagSafe wireless charging case like the AirPods Pro. The controls are different between the two earphones, as are the color choices and overall design. Of course, these are not exactly huge distinctions, so it's still not clear whether or not one earbud is preferable to the other. To come to any conclusions, we'll need to dig a little deeper.
Beats Fit Pro vs. AirPods Pro: Choose cool colors or custom engraving
The design between the Beats Fit Pro and AirPods Pro is one of the most notable differences. The Beats have incorporated a unique wingtip that lodges in the outer ear for a more reliable, secure fit, while the AirPods Pro feature the same stemmed design as always with several sizes of ear tips.
Since both offer ear tips, both models provide a good fit within the ear, but the Beats Fit Pro have an extra security level with the wingtips. This makes them more reliable for rigorous activities like running. For those with sensitive ears, however, the wingtips might create discomfort after several hours of use. AirPods, in general, are very comfortable to wear for long periods.
Color choice is another important aspect to mention. AirPods Pro are, as usual, only available in white. The Beats Fit Pro, on the other hand, are offered in four different colors, including Black, White, Sage Gray, and Stone Purple. For me, this is a definite plus in favor of the Beats. However, we can't forget Apple's free personalization of the AirPods Pro charging case, especially if you're buying the AirPods as a gift. The personalized engraving is a nice touch.
As for controls, Beats has a simple multi-function button that is easy to understand and use but perhaps less intuitive than the AirPods's force touch. The force touch is also simple to use and easier to access since the controls are located on the stem rather than on the actual earphone.
Beats Fit Pro vs. AirPods Pro: Neat features across the board
When it comes to sheer sound, it's hard to say which earbuds are better. Both offer great sound quality with a wide sound stage and crisp tones. The Beats have a deeper, punchier bass if that's your thing, but overall you're getting a similar sound quality from either model, and it is excellent. Both have good active noise cancellation and transparency mode, so you can choose how you want to listen or go back and forth between the two listening modes.
Since the Beats Fit Pro and the AirPods Pro are both equipped with the H1 chip, they come with all the cool features Apple offers, such as seamless device switching, audio sharing, spatial audio with dynamic head tracking, and Adaptive EQ technology. This means that these earbuds can listen to the sound you're receiving and adapt it according to your own ear shape for the best possible listening experience.
One important thing to note here is that for the AirPods Pro, these special features will only work on iOS devices, not Android. For the Beats Fit Pro, the Beats app can provide most of the same features, save for dynamic head tracking in spatial audio. Suffice to say that, for Android users, the Beats Fit Pro are definitely going to be the better choice.
While all of the above features are pretty equivalent for both models of earbuds, the battery life is not. Now, both sets can give you 24 hours total listening time with the charging case, but the AirPods only go for 4.5 hours at a stretch before you have to charge them again. The Beats Fit Pro can play continuously for a full six hours, which is a significant improvement. However, the Beats will not charge wirelessly, while the AirPods Pro are MagSafe-equipped for optimal wireless charging. Wireless charging may or may not be important to you, but these two sets of earbuds are neck in neck when it comes to performance.
Beats Fit Pro vs. AirPods Pro: Beats wins on price value
For price, there's simply no question. The Beats Fit Pro are clearly the better deal. They have all of the same features and benefits as the AirPods Pro with the one exception of a wireless charging case, and yet, they are a full $50 cheaper when sold at the going MSRP.
Granted, the AirPods Pro occasionally goes on sale for less than $200, but they cost about $50 more on average. When it comes to sound quality and added features, there's no justifying the higher price of the AirPods Pro, giving the Beats Fit Pro an edge when it comes to value for price.
Beats Fit Pro vs. AirPods Pro: Which should you buy?
At first glance, the Beats Fit Pro are going to give you more bang for your buck, but there is more to this purchase than price. If you have sensitive or small ears, for example, the wingtips on the Beats might prove uncomfortable. Especially when manipulating the tactile button on the Beats Fit Pro, it can create some pressure on the ear. Since the AirPods Pro do not have a wingtip, and they are controlled by squeezing the stem, they are a lot more comfortable for some users.
If wireless and MagSafe wireless charging is important to you, this is another selling point for the AirPods Pro. That MagSafe charging case will snap right into place and charge at the fastest speed possible. The USB-C charging port on the Beats Fit Pro is actually faster, though, so this is probably not a dealbreaker for most folks.
Android users, however, will want to go with the Beats because they are made to work better with Android. Android users who use the AirPods Pro will find that many of the cool H1 features are only compatible with iOS. This is not the case with Beats Fit Pro, except for dynamic head tracking, which is only available through Apple devices.
Overall, it seems that for now, the Beats Fit Pro are the more attractive buy, but either of these earbuds are going to provide amazing sound quality and a lot of innovative features.
Versatile pick
Beats Fit Pro wireless earbuds not only offer an excellent value for the price, but they are also more versatile across different operating systems. These earbuds will work beautifully for Android users as well as iOS, and they come with the same range of features as the more expensive AirPods Pro.
Intuitive design
Apple AirPods Pro are still the standard for wireless earbuds due to their ubiquitous design, beautiful sound quality, and intuitive controls. Now with a customizable MagSafe Charging Case as well, the AirPods Pro are even more convenient to charge and use.
Master your iPhone in minutes
iMore offers spot-on advice and guidance from our team of experts, with decades of Apple device experience to lean on. Learn more with iMore!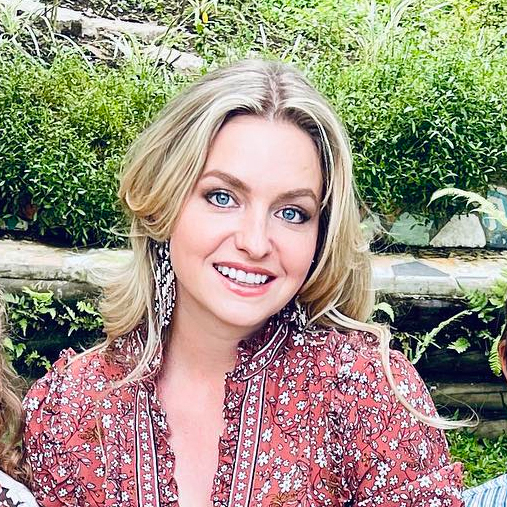 Jaclyn Kilani is a content writer at iMore. She's a longtime Apple addict with a flair for creating (written works, design, photos; you name it!) on her devices. Jaclyn has also worked in the marketing sector for over 16 years, dabbling in a bit of everything from writing to graphic design and digital marketing. In her heart of hearts, however, she is a born writer and an avid reader who adores everything about the written word. Someday she may even churn out a book or two.

Throughout her career, Jaclyn has also developed something of an addiction to all things Apple. Her professional and personal life is enhanced by an ever-growing collection of iPhones, iPads, MacBooks, Apple Watches, and even AirTags. Luckily, this expensive habit is of great use to her work at iMore, where she writes with authority on Apple products and the accessories that go with them.