Best Nintendo Switch controllers for Super Smash Bros. Ultimate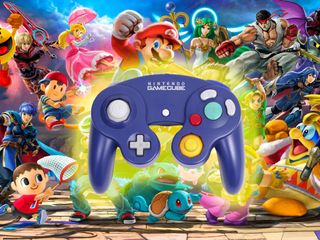 Super Smash Bros. Ultimate is thundering toward its release on Nintendo Switch this coming December. As Switch owners are getting all hyped up for the day it comes out, many have started thinking about controllers. In case you are unfamiliar, when playing any Smash Bros. title, tight controller input can make the difference between victory and defeat.
There is a multitude of options when it comes to controllers on Nintendo Switch. No matter what anyone says, the most important thing is to choose a controller that feels right and comfortable for you. Now get out there and start exercising those digits so you are ready to take care of business when Super Smash Bros. Ultimate comes out in December!
Get the best of iMore in in your inbox, every day!
Love to have the see Official Super Smash Bros. Ultimate controller. be wireless. That would make it the "Ultimate controller"
Thank you for signing up to iMore. You will receive a verification email shortly.
There was a problem. Please refresh the page and try again.