Best photo printers for iPhone 2023
Print your best shots from iPhone with these great photo printers!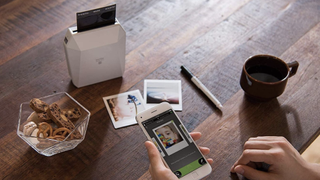 (Image credit: Fuji)
We snap all kinds of photos with our iPhone on a daily or almost-daily basis. We capture everything from our family to fancy meals out, friends, creative cocktail drinks, gorgeous landscapes, and nights on the town. That being said, we've got plenty of print-worthy photos in our iClouds, and now it's time to bring some of those captures to light with one of the best photo printers for iPhone.
Best overall: Fujifilm Instax Mini Link - Photo Printer
You can always trust iMore. Our team of Apple experts have years of experience testing all kinds of tech and gadgets, so you can be sure our recommendations and criticisms are accurate and helpful. Find out more about how we test.
Your iPhone photos will love Fujifilm colors.The much-loved Fujifilm Instax Mini Link connects to your devices over Bluetooth and outputs credit card-sized 2x3-inch photos.
The Instax Mini Link prints photos through the free Mini Link smartphone app. Using your best iPhone or iPad, you can add filters and frames to photos before printing, giving every image a unique look. The Fujifilm Instax Mini Link can even print photos from video captures.
Photos take about 12 seconds to print and 90 seconds to develop. The Mini Link is available in six fun colors and styles and is compact enough to tuck in your back pocket.
Fujifilm colors shine through with the Mini Link, and that's one of the many reasons we think it's the best photo printer for iPhone this year. It's pricey, but we believe it's worth every penny.
The Mini Link connects to your phone or tablet, delivers superb photos, and is small enough to fit in a bag.
Fujifilm Instax Mini Link - Photo Printer
Turns photos into masterpieces
Reasons to buy
+
Compact
+
Vibrant Fujifilm colors
+
Bluetooth
+
Photo edits are easy to make
+
Works with iPhones, iPads, and Android devices
Best value: Kodak Mini 3 Retro Portable Printer
The Kodak Mini 3 Retro is a cute, compact, photo printer that works with iOS and Android to print out 3 by 3-inch border or borderless photos anytime, anywhere. All you must do is download the Kodak Photo Printer app to print instantly. In the app, you can use fun editing tools, like filters, frames, and more. Each photo is printed in layers of ribbon with a laminated finish making them fingerprint proof and water-resistant for long-lasting captures.
The photos with borders give off the retro Polaroid vibe we all know and love, and the borderless photos give you a little more image to work with for a more modern aesthetic. This printer for iPhone is wireless and rechargeable via micro-USB cable. It's lightweight and compact, so it can easily fit in a purse, pocket, or bag.
This is a portable printer designed to travel with you everywhere, so don't expect studio quality images from this printer. However, if you're looking for a fun, portable, pocket, printer — you'll be very pleased with the Kodak Mini 3 Retro.
Kodak Mini 3 Retro Portable Photo Printer
Value and versatility
Reasons to buy
+
Works with iOS and Android
+
2 photo types: border and borderless
+
Light, compact, portable
+
Print anytime, anywhere
+
Fun editing options
Reasons to avoid
-
Small photos (3x3-inches)
-
OK quality
Best price: Kodak Step - Photo Printer
One of the best photo printers for your iPhone is the Kodak Step, a miniaturized model that fits in your pocket. Available in white or black, the Kodak Step is compatible with iPhones, iPads, Android devices, NFC, and Bluetooth devices.
The Kodak Step uses ZINK, a zero-ink technology that does away with expensive ink cartridges and toners. Colors come out bright and warm, printing on glossy 2x3 paper. With the Step, there's no need for a computer connection or wires. Connections are made simply and securely over Bluetooth, moving your images from your iPhone to the printer in seconds.
My one complaint is that the Step uses Kodak color profiles, which have always run a bit warm. They won't reproduce your iPhone's colors perfectly without editing. Thankfully, there's a full editing suite of software included to do just that. If you want the best photo printer for iPhone, go with the affordable Kodak Step.
The Kodak Step is an affordable wire-free printer that's small enough to take anywhere.
Kodak Step - Photo Printer
Simple and affordable
Reasons to buy
+
Compact
+
Uses ZINK zero ink technology
+
Affordable
+
Photo edits are easy to make
+
Works with iPhones and iPads
Best innovation: Lifeprint - Photo Printer
Looking for a printer that can do more than just print photos? If so, then consider Lifeprint — it does some wickedly cool Harry Potter magic to your prints to make them come to life through augmented reality (AR).
The Lifeprint printer is small and compact enough for you to take anywhere and wow your friends, as long as you're connected through Wi-Fi and Bluetooth on your iPhone. With Lifeprint, you can print photos from your device from the Lifeprint app or just connect it to your social media accounts and print directly from there. The app also lets you share your real photos with friends and family (as long as they have the app), so they can print your photos from wherever they are too.
Prints with Lifeprint use ZINK technology, so you don't need ink cartridges or toner. The 3x4.5 size Lifeprint printer also means you get larger prints than the standard 2x3 sizes of other printers, though Lifeprint also comes in a smaller size if you want.
The real fun with Lifeprint lies behind the AR technology. This works by having the app embed a video inside your photo print, and then you can view the video as you point your device's camera at it through the Lifeprint app. Think of the moving pictures in the world of Harry Potter because that's what this is similar to.
It's definitely different, but the added AR element spices things up from the norm.
Lifeprint's AR implementation lets you be more creative. It's pricey but a lot of fun to use.
Lifeprint - Photo Printer
Creative prints
Reasons to buy
+
Small and compact size
+
Big, beautiful prints
+
Unique AR element
+
Connects via Wi-Fi and Bluetooth
+
Uses ZINK technology
Best for all ages: Kodak Smile - Photo Printer
Some portable printers come with a manual a mile long, and they're still confusing to use. The Kodak Smile Instant Digital Bluetooth Printer is different. Whether you're a newbie or a seasoned photographer, you can snap pics on your phone and transfer them over to the Kodak Smile with the free Kodak app and print anything in seconds.
The Kodak Smile outputs shiny, bright pics on 2x3 ZINK paper. Photos are editable in the Smile app. You can adjust color, lighting, crop pics, and apply fun effects before printing or posting to social media. The only possible miss here is that photos have an antiquated look. This is intentional but may not be for all.
The Kodak Smile is a mini printer that's simple and fun to use. It charges in less than two hours and prints up to 40 pictures per charge. You can get it in white, blue, black, red, or green.
The Kodak Smile works over Bluetooth, outputting antique-looking instant prints in seconds.
Kodak Smile - Photo Printer
Fun and beginner-friendly
Reasons to buy
+
Easy to use
+
Edit photos in the app
+
Available in five colors
+
Connects via Bluetooth
Reasons to avoid
-
Photo colors not for all
Best size: HP Sprocket- Photo Printer
Some portable printers are so small they skimp out on important features like ergonomics. Others are so big they're not portable at all. The HP Sprocket hits the sweet spot and is a superb companion for your iPhone or iPad.
A big plus to the HP Sprocket is that it has a free app that allows for shareable photo albums. You can also personalize prints using HP's free software. Once printed out, you can use photos to decorate walls, lockers, photo albums, and more. The 2x3-inch glossy paper is sticker-backed, so you can show off your prints anywhere you want.
One word of caution: the battery life is lacking. You'll be able to print for an hour or so, but after that, it'll need a recharge. If that doesn't worry you, the HP Sprocket is a doozy of a compact printer that will satisfy your needs.
The HP Sprocket gets high marks for its size, prize, and quality build, though it lacks a strong battery.
HP Sprocket - Photo Printer
Great value and quality
Reasons to buy
+
Small and compact
+
Nice color rendition
+
Albums are shareable
+
High-quality prints on sticky-backed ZINK paper
+
Editing software included
Best for large prints: Liene - Photo Printer
Fresh to market this year is the Liene 4x6 inch photo printer. I've been using this model exclusively for the last month and find everything from the picture quality to the printing process to be outstanding. I boasted about print quality and the affordability of ink cartridges in my Liene printer review
Unlike the other printers on our list, this unit from Liene prints out large 4x6 inch color photos using thermal dye sublimation. The printing is fast, colors are vibrant, and the free app allows you to make adjustments and add frames and filters to your work. The photo finish is laminated, giving pictures a professional look and feel.
The Liene printer has its own Wi-Fi module, so connecting and printing from it is easier than ever. The app is a bit tedious to use but not necessary for printing. I've been printing straight from Photos without issue and bypassing the app altogether.
The Liene can do 4x6 size prints. Photos are editable in-app, and the output is gorgeous!
Liene - Photo Printer
Large prints from home
Reasons to buy
+
Prints 4x6 size
+
Beautiful colors
+
Has its own Wi-Fi network
+
High-quality prints
+
App lets you customize and edit photos before printing
+
Includes paper and ink cartridge
Snap away!
There are a lot of high-quality mobile printers on the market, but none measure up to the Fujifilm Instax Mini Link. The pint-size printer works with your iPhone, best iPad, and even your Nintendo Switch. If you're a gamer who likes to celebrate achievements, you're going to love this printer. Grab a screenshot of the action, and through Fujifilm's app, you can edit and print those memories. You can do the same from almost any Bluetooth device, including your new iPhone 14 Pro.
Photographers around the world adore Fujifilm colors for their vibrancy. The Mini Link keeps all the impressive Fujicolor magic, and images are editable within an app before printing.
This is a pricey printer, but it's worth every penny in our book.
Looking to upgrade your iPhone? Make sure you're getting the best price by checking in with our guides. We've got you covered for iPhone 14 deals and the larger model's iPhone 14 Plus deals. If you're looking for a fancy upgrade, complete with the Dynamic Island feature, then the iPhone 14 Pro deals, and iPhone 14 Pro Max deals can help cut down those monthly fees and help maximize your trade-in options.
Master your iPhone in minutes
iMore offers spot-on advice and guidance from our team of experts, with decades of Apple device experience to lean on. Learn more with iMore!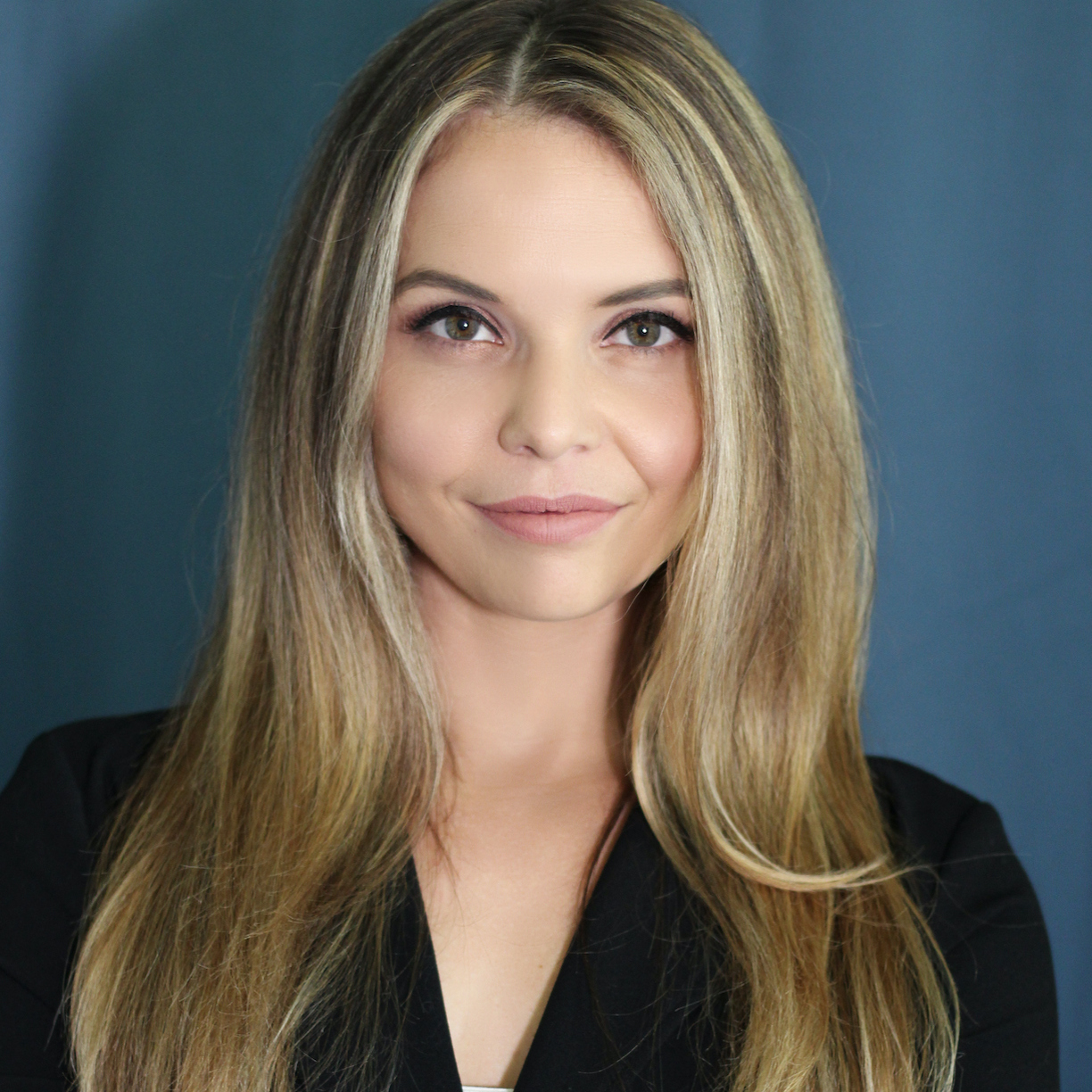 Nicolette is a freelance writer for iMore. She's been hooked on Apple products since she got the very first iPhone in 2007 and made the switch from PC to Mac in 2008 after inadvertently dousing her laptop with a hefty dose of water. A dedicated creative, Nicolette has had the pleasure of working with some of the top websites, studios, and brands in the industry throughout her career, and enjoys writing about all things: Apple, health, fitness, audio, and home. With over a decade of high-level experience as a health and fitness professional, Nicolette specializes in tech pertaining to the field. If she's not working, you can find her sipping a glass of wine, enjoying a concert, or hanging with her family.