Best Rechargeable AA Batteries in 2022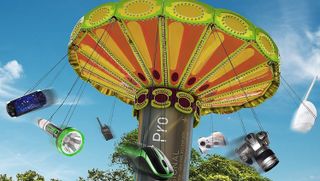 Using rechargeable AA batteries is one way to do your bit to help towards protecting the planet's future. There's a lot to consider though, from how many times the batteries can be recharged, to how well they hold their charge once juiced up, to what mAh capacity they offer. We're taking a look at the best reusable AA battery options available today.
Green energy
If you want to go ultra-green, then you should consider the Enegerizer Power Plus range as they are made with 4% recycled batteries, making them super eco-friendly.
However, our overall pick, the Duracell Recharge Ultra offers good all-round performance, decent battery life, longevity and low power loss at a price that won't break the bank. Unless you have specific priorities, these are your best bet.
Master your iPhone in minutes
iMore offers spot-on advice and guidance from our team of experts, with decades of Apple device experience to lean on. Learn more with iMore!
Amy-Mae has been writing about consumer technology since before the iPhone was even a twinkle in Steve Jobs' eye. She started out in magazine publishing with the UK lads' mag 'Boy's Toys' then moved online with startup Pocket-lint.com as the first full-time member of staff, helping grow the site to one of the UK's largest gadget sites. Amy-Mae then moved to Mashable when it only had a staff of around 10 people. After working her way up to a senior role there, Amy-Mae left in 2014 to have her daughter. Since then Amy-Mae has continued to contribute to Mashable and The Daily Dot, keeping up-to-date with the latest consumer technology and social media trends. For iMore.com, Amy-Mae gets to her explore her love of home cooking, concentrating on all things kitchen tech.