Bottom line: BuddyPhones Play+ is a wireless model that not only incorporates multiple levels of volume control, it also has the StudyMode feature that enhances virtual classroom learning.
Pros
+

Wireless design with good microphone

+

Tough and durable for kids

+

Safe audio level is adjustable

+

StudyMode to enhance virtual learning
Cons
-

Ear pads seem a little small
You can always trust iMore. Our team of Apple experts have years of experience testing all kinds of tech and gadgets, so you can be sure our recommendations and criticisms are accurate and helpful. Find out more about how we test.
Virtual school drags on here in South America, and we've become a bit tired of the competing noise of multiple virtual classes going on at once. I tried letting my kids use my own earbuds, like the Treblab X3 Pros, and other headphones, but nothing was comfortable enough on their little ears and small heads. I also worried about volume control since children may not realize when the volume is too loud. Thankfully, now we have BuddyPhones+ as a solution. These clever headphones are made for kids and have built-in volume control to keep little eardrums safe.
BuddyPhones+: Price and availability
BuddyPhones are becoming a popular choice for parents across the country and they're available from many retailers. Online, you can find them at BuddyPhones.com and Amazon. If you prefer to shop in-store, Best Buy and Walmart both offer BuddyPhones and they aren't hard to find in most states.
The price of BuddyPhones varies according to which model you need. Wired BuddyPhones start as low as $20 for the Travel model, while wireless BuddyPhones can cost as much as $100 for the Cosmos+ model. There are several models in-between at different price points; you just have to decide which features and accessories you prefer.
BuddyPhones+: Happy eardrums and happy kids
My kids love their BuddyPhones+ because they come with cute stickers and have simple, easy-to-use designs. Each child customized their headphones with the stickers of their choice, and they are happy to keep them organized in the included carrying bags. My son tries to take his BuddyPhones everywhere. I like them for different reasons, however.
Headphones are great for kids during virtual school and travel so that the rest of the world doesn't have to listen to what they are listening to. The problem is that kids, especially young children, have no concept of volume control and don't realize how loud is too loud. This problem is solved with BuddyPhones because of the built-in SafeAudio audio control that keeps children from turning the volume up over 85 decibels. Now I can let them listen to their hearts' content without worrying about any damage to their hearing.
The wireless BuddyPhones Play+ model also comes with something called StudyMode, which is a switch that you can turn on to tune out background noise and amplify the sound of voices (i.e. the teacher's voice). My daughter says this helps her concentrate in virtual school, which is good because she needs all the help she can get. My son has the wired version — the BuddyPhones Explore+ — and it works just as well for volume control. This model also comes with a tandem listening cord, making it possible for both kids to plug into the same port and listen to the same device at the same time. This is especially convenient when both kids are trying to watch a movie in the car or at the airport.
Speaking of travel, both of these headphones fold easily into a more compact size. They come with a convenient carry bag so the kids can stuff them into a backpack or carry-on without worrying about damaging the headphones or losing any accessories. Finally, I have seen my kids drop these headphones and otherwise mistreat them, but so far they look just like they did the day we took them out of the box. BuddyPhones do seem pretty durable despite the inevitable beating that kids will give them.
BuddyPhones+: Their ears aren't so very small
My kids and I really like the BuddyPhones — there's not a lot to complain about here. If I'm being picky, the earpads seemed almost too small. Yes, I realize these are headphones for kids, but since my kids are a little bigger (seven and nine), the earpads seemed a little small over their ears. I think a larger earpad would work better to cancel out some ambient noise. I did notice that the top-tier model of BuddyPhones, the Cosmos+ model, does have larger, noise-cancelling earpads. If I decide that this is necessary for my kids in the future, I guess I can shell out for a more expensive model.
One thing I liked about the wireless Play+ model that my daughter uses is that you can adjust the volume control settings. If we're in a louder environment, like an airport, I can turn up the max volume to 94 decibels, or keep it at 85 decibels for home use. My son's wired BuddyPhones Explore+ did not have this feature; they stay at the 85 decibel setting all the time. I would prefer to have this adjustment option on the Explore+ model as well, but I suppose that's why you pay a little more for the Play model with its additional features.
BuddyPhones+: Competition
There are several different audio brands that make kid-safe headphones with volume control settings. One of the most similar to the BuddyPhones+ is the JBL Wireless Headphones for Kids. This product offers a max volume of 85 decibels and a wireless design that can fold down for travel purposes. These headphones are a little more expensive than the comparable BuddyPhones Play model, and they don't come with a carry bag, either. In our opinion, the BuddyPhones are the better deal, and they come with better stickers!
BuddyPhones+: Should you buy it?
If you're looking for a good pair of AudioSafe headphones for your kids, the BuddyPhones brand probably has a good option for you. In this article we covered the BuddyPhones Explore+ and the BuddyPhones Play+ models, but the brand has several other models with different features like detachable gaming microphones and active noise cancellation. Chances are, one of these products will work well for your family's needs. We use them for virtual school, travel, and sometimes just to share a device when the kids want to watch a movie on the iPad at home. It helps keeps our home more quiet and peaceful for the adults while the kids enjoy all the noise they like at a safe volume. If this sounds good to you, then it's probably a good fit for your family as well.
You should buy this if ...
You're worried about your children suffering hearing damage from high volumes.
Adult-sized headphones don't fit your kids.
Virtual classes or multiple devices in the home are creating too much noise.
Your kids need some convenient headphones for travel purposes.
You shouldn't buy this if...
Your kids are fine using adult headphones.
You're looking for a sophisticated set of headphones that can be controlled via app.
BuddyPhones+ have been an excellent choice for my kids, especially since we're still doing virtual school at this point. My home is quiet and peaceful, even when they're both in class at the same time. I don't have to worry about long-term hearing damage because the BuddyPhones SafeAudio feature keeps their volumes at a reasonable level at all times. My daughter claims she can focus better, and they can both watch videos on the same device because of the tandem-listening feature. Overall, there's a lot of benefits to using these headphones in our household. In the future, I may invest in the Cosmos+ model, since they have larger earpads and offer active noise-cancellation. For now, though, the Play and Explore models are great picks for my kids at their current ages.
Bottom line: My daughter loves this wireless version for virtual school and dance classes since they amplify the voices of her instructors in StudyMode. The unicorn stickers don't hurt either.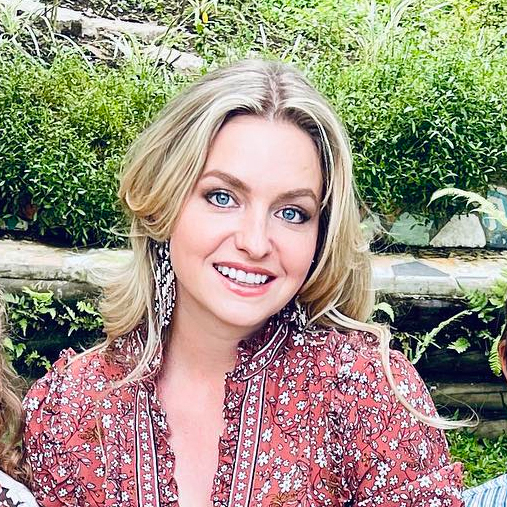 Jaclyn Kilani is a content writer at iMore. She's a longtime Apple addict with a flair for creating (written works, design, photos; you name it!) on her devices. Jaclyn has also worked in the marketing sector for over 16 years, dabbling in a bit of everything from writing to graphic design and digital marketing. In her heart of hearts, however, she is a born writer and an avid reader who adores everything about the written word. Someday she may even churn out a book or two.

Throughout her career, Jaclyn has also developed something of an addiction to all things Apple. Her professional and personal life is enhanced by an ever-growing collection of iPhones, iPads, MacBooks, Apple Watches, and even AirTags. Luckily, this expensive habit is of great use to her work at iMore, where she writes with authority on Apple products and the accessories that go with them.