Bottom line: Minimalists will enjoy the slim, simple, and smooth appearance of the Caseology Dual Grip. It's also a great choice for serial iPhone droppers!
Pros
+

Slim, lightweight case

+

Grippy texture on the sides

+

Wireless charging compatible with MagSafe charger

+

Affordable price
Cons
-

Scratches easily

-

It only comes in black
You can always trust iMore. Our team of Apple experts have years of experience testing all kinds of tech and gadgets, so you can be sure our recommendations and criticisms are accurate and helpful. Find out more about how we test.
Caseology is well-known for creating good quality — yet affordable — cases in a variety of different designs. This is one of its slimmest cases and the Dual Grip's simple form factor will definitely appeal to minimalists. It's smooth and sleek, with simple lines and a super thin profile. The name Dual Grip is inspired by the cool textured cutouts on each side that give your fingers the perfect non-slip grip.
The Caseology Dual Grip looks good on my iPhone 12 Pro Max, and the grippy sides feel good in the hand. When it comes to aesthetics, it looks fine, but I'm not sure black is the best color to pair with a Pacific Blue iPhone. I'm thinking this case would look even better on a black, white, or silver phone. Black is the only color available for this case, but I'll go into more of that later. First, the pros and cons:
Caseology Dual Grip: Price and availability
Caseology cases are not difficult to get a hold of. The Dual Grip is available on the Caseology website, but you can find it for a lower price at Amazon and Walmart. On Amazon, for example, you can purchase this case for the iPhone 12 Pro Max for no more than $12! It definitely performs and looks like a good quality case, so I was pleased to find it at such an attractive price point. The Dual Grip only comes in black, though.
Caseology Dual Grip: Smooth and sleek, yet grippy
For anyone who likes to keep things minimal, this smooth, sleek case will be a great choice. It has a streamlined look and feel with very few details to interrupt the simple lines. It is also quite thin and doesn't add much bulk or weight to the iPhone. The problem with super smooth cases is the drop factor, of course, so Caseology solved with problem with grippy cutouts on both sides.
As you can see in some of the photos, the grippy element on each side is incorporated so that it looks like a natural part of the design. It has a cool, modern look to it and as soon as you feel it under your fingers, you know why it's there. The subtle texture seems to grab onto your hand, and as long as you're holding onto this grippy part of the case, it's very unlikely that you'll drop the iPhone. I actually haven't dropped my phone since it's been in this case, which is rare for me.
I should mention that this case is compatible with my MagSafe charger. While it's not a MagSafe case, the Dual Grip is thin enough that the MagSafe charger can still snap into place when it's time to charge the iPhone. I wouldn't trust it on a MagSafe mount, but for charging it works just fine. This is a nice added feature.
Although I haven't dropped my iPhone since it's been in the case, it seems protective enough. Now, it's pretty slim and lightweight, so I'm not sure it would hold up to being dropped off a balcony or something; but the raised edges around the screen and camera are deep enough to protect the most sensitive areas of the iPhone. While I do feel that the protection of the iPhone is sufficient in the Dual Grip case, the case itself does not weather a lot of rough treatment. That's my main point in the next section.
Caseology Dual Grip: Can I get that in blue?
After about a month of using the Caseology Dual Grip, I have a noticed a few hairline scratches in the black surface. They are very light and not that noticeable, but they are definitely there. Since I haven't dropped or otherwise mistreated the iPhone in this case, this makes me think that the smooth black surface might not hold up under rough treatment. For this reason I'll be making sure I treat it gently (and keep it away from my kids). This is an attractive case but noticeable scratches would definitely take away from its jet black beauty.
The only other improvement I'd like to see with this case would be additional color choices. The black would look great with a black iPhone, but not so eye-catching on my Pacific Blue model. I'd love to see some choices in blue, white, or even metallic shades like silver. Since the case is a nice combination of grippy textures and smooth minimalism, all it needs now is a few more color options for colorful iPhones.
Caseology Dual Grip: Competition
It's not unusual to see iPhone cases that have a grippy texture or a slim appearance, but it's rare to find a thin case that combines both smooth surfaces and slim grip. The most similar option would have to be the Smartish Gripmunk. Here's a reasonably slim case with a smooth back panel and grippy sides, just like the Dual Grip. The Gripmunk comes in more colorways, which may be an advantage for some, and it's sold at a similar price point. The Gripmunk is not as thin or minimal as the Dual Grip, however, so your decision between two cases like these will depend on your own personal style and preference.
Caseology Dual Grip: Should you buy it?
You should buy this if ...
You drop your iPhone easily.
You have a black iPhone.
You enjoy simple, minimal design while having adequate protection.
You shouldn't buy this if...
You're exceedingly rough on your phone.
You like colorful cases.
There's no question, if you have a Graphite iPhone 12, this case would make a fine companion to it. It's sleek, smooth, and quite slim. This is a great choice for anyone who appreciates the simple things in life and values minimal design. If you have butterfingers, you will also like how the grippy sides seems to hold on to your fingers for an excellent non-slip grip. It also provides adequate protection, as long as you don't abuse the case (it will show scratches if you do!) If you have a Pacific Blue or otherwise brightly colored iPhone, this might not be your choice of case because it lacks a lot of colorways. The choice will depend on your preferences regarding color and style, but overall it's a good case for a very good price.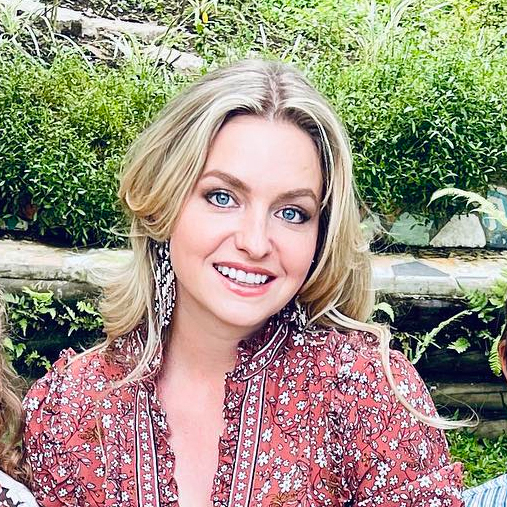 Jaclyn Kilani is a content writer at iMore. She's a longtime Apple addict with a flair for creating (written works, design, photos; you name it!) on her devices. Jaclyn has also worked in the marketing sector for over 16 years, dabbling in a bit of everything from writing to graphic design and digital marketing. In her heart of hearts, however, she is a born writer and an avid reader who adores everything about the written word. Someday she may even churn out a book or two.

Throughout her career, Jaclyn has also developed something of an addiction to all things Apple. Her professional and personal life is enhanced by an ever-growing collection of iPhones, iPads, MacBooks, Apple Watches, and even AirTags. Luckily, this expensive habit is of great use to her work at iMore, where she writes with authority on Apple products and the accessories that go with them.