China, Russia, Trump, and Apple — Explained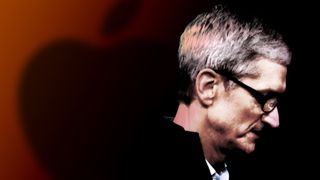 (Image credit: iMore)
Some have accused Apple and Tim Cook of betraying their principles for greed and abandoning customers who placed their trust not just in Apple's products but their ethics and values.
Others have praised the company and their CEO for doing their fiduciary duty, following the laws of all the various lands, and preserving important markets and shareholder value.
Still others have seen it as Apple, caught in their own expansion, trying to navigate an impossible balance between political turmoil, corporate interests, and social and customer responsibility.
Now, that fire is becoming an inferno. How close can Apple play it without being frozen out… or burned?
China and Hong Kong
Apple is no stranger to controversy surrounding China. From removing VPN apps that allow for the circumvention of the Great Firewall, to removing the Taiwan flag emoji that hurts one-China feelings, Apple has faced frequent criticism over how they deal with their third biggest market and most critical manufacturing region.
On October 9th, Reuters reported that Apple had removed HKmaps.live from the App Store, an app that let protestors in Hong Kong track police movement.
Apple had originally rejected the crowd-sourced app, then approved it, only to remove it after the Chinese Communist Party's official paper called the app "poisonous" and accused Apple of being complicit in helping the protestors.
Apple claimed many concerned customers in Hong Kong had contacted them about the app endangering law enforcement and residents, and so Apple had begun an investigation and, ultimately, removed the app.
Tim Cook wrote a memo to Apple employees explaining the decision. It said, in part:
The developer took to twitter immediately to deny the accusations.
Daring Fireball's John Gruber, questioned the evidence as well, then added:
Charles Mok, Hong Kong's IT Legislator, tweeted that the removal would cause problems.
Peter Kafka of Recode explained those profits also came with dependency, saying that even if Apple "was willing to forgo the $44 billion a year in sales it makes in China, they can't leave the deep network of suppliers and assemblers that build hundreds of millions of iPhones every year."
Ben Thompson of Stratechery highlighted the same dependency but also pointed out that Apple's massive stockpile could be spent heavily to build up alternative manufacturing centers. But also that:
When I asked industry analyst Ben Bajarin of Creative Strategies for his thoughts, he said that you abide by local laws because that's what you have to do but you engage while you are there and get little wins when you can to drive change.
Neil Cybart, one of the most consistently accurate financial analysts covering Apple, has said similar:
Donald Trump and Trade
Tim Cook has also faced criticism for participating in Donald Trump's technology council, and for having private phone calls and dinners with the U.S. president. Apple has a vested interest in U.S. trade, taxation, regulation, and other policies, but the two stand far apart on other issues, from climate change to immigration policy to civil rights.
It came to a head on November 20 when President Trump toured the Flex-owned plant in Austin, Texas, that's been refitted to assemble Apple's new Mac Pro .
Here's how the New York Times reported it:
Not correcting the record — the facts, the truth — was the main problem for some.
Industry analyst Carolina Milanesi of Creative Strategies put it to me this way:
For others, the problem was political.
John Gruber said he was on board with Cook's stance in engaging President Trump on the council and in the private calls and dinners because none of those implied support.
Ben Thompson said it was an explicit manifestation of his fear:
The Associated Press reported that Apple announced they "would continue having the Mac Pro line made in Austin, after the Trump administration agreed to waive tariffs on certain computer parts from China."
Morgan Stanley's Katy Huberty points out what could be seen as part of a larger plan — that Apple likely has "done a lot of work with suppliers" to shift production of some of its products away from China if trade tensions between Beijing and Washington continue to escalate.
That's the part Neil Cybart zeroed in on:
Russia and Crimea
From the BBC, November 27, 2019:
Vasily Piskaryov, chairman of the Duma security and anti-corruption committee, said that Apple had complied with the Russian constitution. That labeling Crimea as part of Ukrainian territory was a criminal offense under Russian law. He said:
Vadym Prystaiko, Minister for Foreign Affairs of Ukraine, decried the move on Twitter
Former chess grandmaster and political activist Gary Kasparov also tweeted about it, saying that it was a huge scandal.
John Gruber added:
Neil Cybart took exception, saying Kasparov's suggestion would require Apple to turn into some kind of political entity dictating how governments around the world should behave and act.
Carolina Milanesi told me part of it is the price of doing business in China and Russia but:
Which we might now see sooner rather than later, given this week's reports of Russia wanting apps pre-installed on phones sold within their borders.
Apple PR, via Reuters acknowledged the changes to the Maps app inside Russia, but threw in a hope bone:
Apple and Tim Cook
MacObserver captured how Tim Cook, in his roll as CEO of Apple, once told an NCPPR representative that:
Who, when pressured by the FBI to break iOS security, absent directly applicable laws, held his and Apple's ground and told them to legislate or desist. From Apple.com:
Who stood in front of the world and said privacy was a human right, via iMore:
Who wrote, famously, on Bloomberg:
How, then, to square this Tim Cook and that Apple with the one that takes down VPN apps in China, removes the Taiwan flag emoji, sits on the council of a U.S. president with whom he disagrees on social and civil issues, and follows laws in other countries that are seen, from the outside, to be deleterious, even corrosive to civil liberties and the truth.
Some, even some who strongly support Apple in every other way, see it as disappointing, hypocritical, manipulative, even cowardly.
Cook himself sees it as part of a consistent policy of engagement.
2017, via the Wall Street Journal:
2019, via ABC News:
Tim Cook's Apple seems to believe that following local laws and staying in markets like China and Russia, as distasteful and unpalatable as those laws can be, lets them expand Apple's market share, support their local customer bases, and stay engaged with the governments to rollback restrictions and push forward their own agendas. Basically, a modern version of carpet bombing with blue jeans and Beatles tapes.
That they can stay involved with the Trump administration to reduce or prevent tariffs, protect immigrant workers, and press for environmental reforms.
Critics would argue that engagement can become indistinguishable from appeasement and confused with support. That they have not shown the ability to resist extra-legal requests, even petty ones, outside the U.S. the way they did inside the U.S. with data requests.
That Tim Cook's Apple has set themselves up as not just another tech giant but as a moral and ethical leader. That people expect them to act not just as a company that prioritizes cold, impersonal profit, but a group of people deeply committed to making the world a better place as well. Who buy Apple as much for their positions on privacy and human rights as they do their build quality on user experience.
Wall Street seems to love how Tim Cook and Apple are navigating these political firestorms. The stock price has never been higher. If Apple had chosen to violate Chinese or Russian law, or had overtly resisted their pressure, much as if they'd chosen to violate U.S. law, and either had to face the consequences or withdraw from the regions and face the full weight of the tariffs, the stock price might be something else entirely right now. Never mind the legal action from shareholders, abandoned customers, and the need to find entirely new manufacturing and assembly.
Apple, by virtue of their business model, never had to face the moral and ethical dilemmas that comes with deeply exploiting user data, like Google and Facebook have. Or of massive cloud companies providing services to government agencies many people find problematic if not abhorrent to the ideals of liberty and justice, like Google, Amazon, or Microsoft have.
But, by virtue of selling products and being ever-expected to sell more products, Apple now has to face the moral and ethical dilemmas of being entrenched, enmeshed, entangled in selling those products and supporting their customers in places where the laws and expectations differ drastically from those in the U.S., and sometimes simply from most other humans everywhere.
And, Apple will also soon have to face not so seemingly black and white dilemmas as more and more western countries consider and enact data repatriation and anti-encryption laws.
As for me, I'd be lying if I told you I wasn't deeply conflicted about all of this. As someone who, in part, buys Apple products not just because of what they are but because of what Apple stands for.
I want Apple fighting, absolutely, I just don't want them to lose what it is they're fighting for. And this current strategy risks a lot of short term damage, to their reputation but also to their ability to lead, for what mostly seems like long term hope. As invaluable as hope is.
Tim Cook, like very, very few CEOs of his stature or influence, seems to have an utterly amazing ability to suppress his own ego in situations where he thinks he can benefit Apple or the social interests he holds dear. It's a remarkable trait, but it can also be damaging to him, personally.
Sure, the internet is easy. Apple is right to obey local laws! Or, Apple needs to stand up for what's right! Anyone can type and send those hot reax in a hot second, without knowing or caring much if anything about the consequences of obeying those laws or refusing to, speaking truth to politics or standing silently nearby. Or understanding multiple things can be true in different contexts.
But that doesn't mean it still isn't important to share your views. On the contrary. Apple's calculus in all this includes our reactions. All of them.
So, let them know. Frequently. Loudly. And let me know as well.
Master your iPhone in minutes
iMore offers spot-on advice and guidance from our team of experts, with decades of Apple device experience to lean on. Learn more with iMore!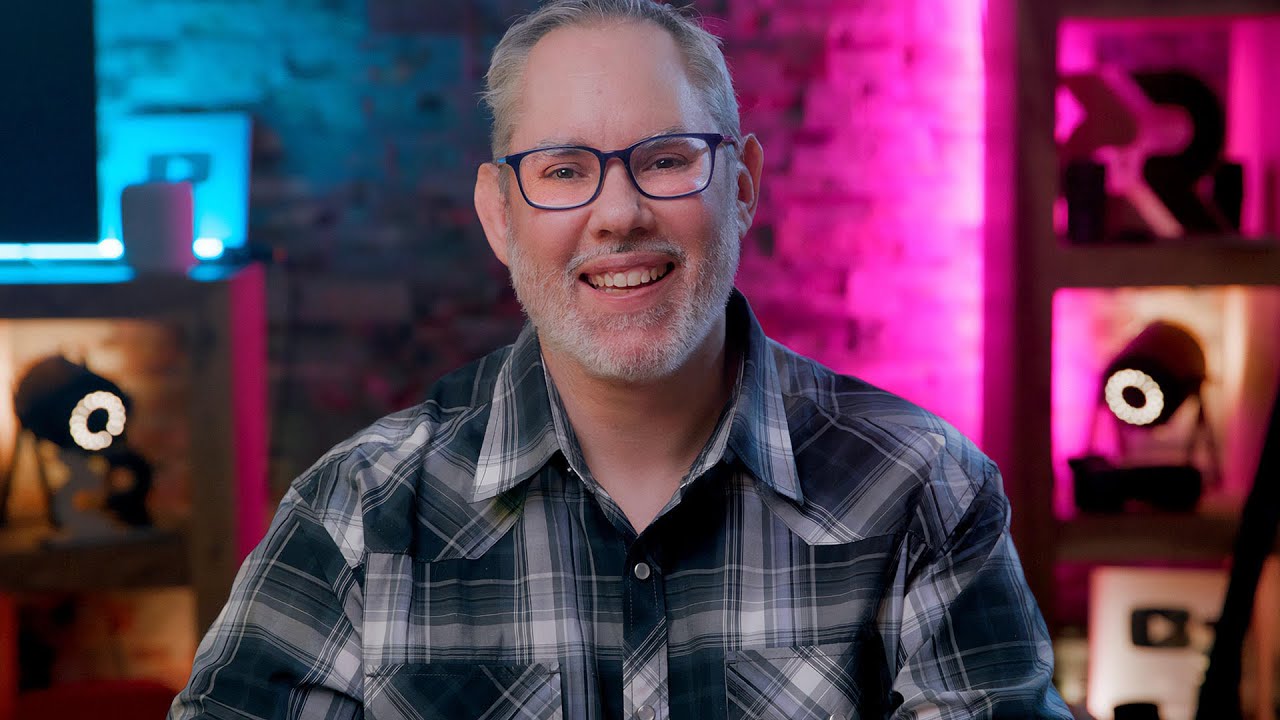 Rene Ritchie is one of the most respected Apple analysts in the business, reaching a combined audience of over 40 million readers a month. His YouTube channel, Vector, has over 90 thousand subscribers and 14 million views and his podcasts, including Debug, have been downloaded over 20 million times. He also regularly co-hosts MacBreak Weekly for the TWiT network and co-hosted CES Live! and Talk Mobile. Based in Montreal, Rene is a former director of product marketing, web developer, and graphic designer. He's authored several books and appeared on numerous television and radio segments to discuss Apple and the technology industry. When not working, he likes to cook, grapple, and spend time with his friends and family.