Die Hard official game arrives in the App Store, just in time for the latest movie launch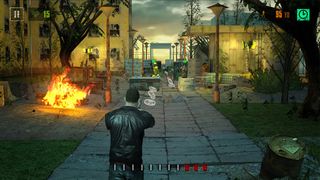 Fans of the hugely popular Die Hard franchise are in for a real treat this week. Not only has the latest film in the series, which dates back 25 years been released but you also get a game to play on your iPhone, iPad or iPod touch. Die Hard has arrived in the App Store and if you are a fan, it is a must buy.
The Die Hard game is available as a universal binary so will look great on your iPhone, iPad or iPod touch. If you are a fan of Die Hard or the endless running type of games or both then this one should be a good one to add to your collection. I am off to see the movie over the weekend, sure the stories are a little exaggerated but you can't beat a bit of John McClane or even Jack in the latest movie!
UK editor at iMore, mobile technology lover and air conditioning design engineer.
The first three Die Hards are awesome. The fourth was just awful and the reviews for the fifth are saying it's even worse which is so sad to hear. I cant believe Bruce Willis would do that to his most iconic character. It's such an insult to die hard Die Hard fans. With all the bad reviews this movie has been getting it should have just been called, 'Die Already.' -@DarrylMYo

haha die hard Die hard fans.

The movie sucks. Don't waste your money on it. I luckily got to see it for free.

But it will get even better. Just wait until they release the box set with these last two movies included. I'm not even going to waste the bandwidth downloading this one. Farewell to (what was) a great trilogy now remade into a great tragedy.
Thank you for signing up to iMore. You will receive a verification email shortly.
There was a problem. Please refresh the page and try again.