If you're not willing to pay full price for a brand new Nintendo Switch, Nintendo has a way to get your hands on this popular video game console at a $40 discount while supplies last. Manufacturer refurbished models of the Nintendo Switch are on sale for just $259.99 via Nintendo's official eBay store, which is a $15 discount off the regular cost of a refurbished model there. However, the deal gets even sweeter as you'll also receive a $25 eBay bonus coupon while supplies last. The coupon can be used on nearly anything at eBay, including on Nintendo Switch games and accessories.
All of the refurbished Nintendo Switch consoles that Nintendo offers come with a full warranty, all the accessories you need to get started, a plain cardboard box rather than the usual colorful product packaging, and you'll even receive free shipping with your order.
Rad Refurb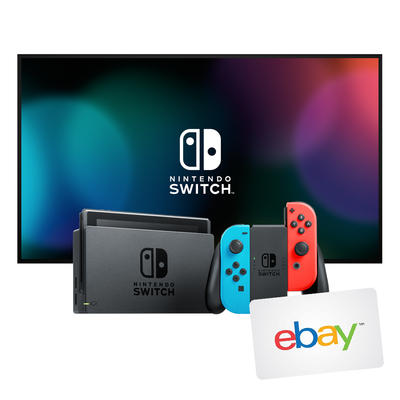 Nintendo Switch (Refurbished) with $25 eBay Bonus Coupon
Nintendo's official eBay store is offering factory refurbished Nintendo Switch consoles at $40 off the cost of a brand new model, while also throwing in an eBay bonus coupon which can be used to save $25 on a future purchase through November 4.
$259.99 $300.00 $40 off
It's worth mentioning that Nintendo recently updated the Nintendo Switch with improvements to its battery life and screen, though the models on sale today are the original version of the console. You won't be missing out on much by picking up the first iteration of this device.
Now that you have a Nintendo Switch on its way, you get to start thinking about which games to buy! From Super Smash Bros Ultimate to The Legend of Zelda: The Breath of the Wild, you can find stellar picks at eBay on sale at great prices right now. The promo code will be sent on October 28, and you'll then have through November 4 to put it to use.
Another essential item some people forget to pick up is a memory card. The Nintendo Switch can hold a maximum of 32GB on its own, yet you can actually use that up pretty quick with all the awesome digital games the eShop has available for purchase. You can remedy the situation with a 128GB microSD card for just $20 right now.
We may earn a commission for purchases using our links. Learn more.