Fitness tracker or smartwatch: Which should you buy?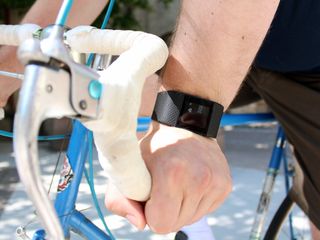 If you're in the market for something smart for your wrist, how do you choose between a fitness tracker and a smartwatch? Can you keep it simple or do you need all the features? Is cheaper better or do you get what you pay for? Let's weigh your options and see which is best for you.
Smartwatches
A smartwatch is a true extension of your phone onto your wrist (well, the good ones are, anyway). With top-of-the-line smartwatches like Apple Watch, you can read and respond to texts, use a whole host of wrist-based apps (often extensions of the phone apps themselves), usually track your heart activity, set reminders, and much more.
Think a smartwatch may be best for you?
So. Many. Features.
Customizable faces
Interchangeable bands
Wide array of decent options
Receive and respond to notifications
Voice assistant capabilities (Siri, Google Assistant)
No need to pull your phone out
Complications
Dedicated fitness features (depending on available apps)
So. Many. Features.
Battery life
That price tag (depending on the watch)
Not always the most stylish choice (even with different bands)
Can be bulky
Not many top-of-the-line options
Looking at this table, you'd probably see that the pros outweigh the cons, generally speaking. But if you need something with stellar battery life, or you just don't need all those extra features, then you probably don't really need a smartwatch and would just be buying one for the cool factor.
Think about whether or not you really need your phone or your wrist or if you just need something to help you keep track of your fitness progress and send you notifications (depending on the tracker).
Fitness trackers
If you're looking for a device with one objective in mind — to track your fitness, then you probably want a fitness tracker. They definitely don't have all the bells and whistles of a smartwatch, but if you don't actually need all those bells and whistles, then a fitness tracker will do just fine.
If you're only looking into a wearable for tracking your fitness progress, then it's a no-brainer.
Battery life (days to months, depending on the tracker)
Interchangeable bands (for many trackers)
Usually quite affordable
Many good brands to choose from
Many good companion apps
Many stylish options (Fitbit Aria, Misfit Swarovski, Jawbone)
Motivating (notifications for goal progress and when to exercise)
Few features (depending on the tracker)
Few with interactive capabilities
Few with onboard GPS
"One size fits all" approach to tracking
Fitness trackers can truly help you toward your fitness goals in that they can show you your step counts, calories burned, flights of stairs climbed, and more, but they can really only show you how you're doing and some can notify you to get moving when you've been sedentary for a while, but they can't actually force you to exercise — that's all up to you.
Also, with metrics like calories burned and your water level and things like that, trackers can only be so accurate. Data used in these metrics is usually taken from a large study, but no tracker can truly take your individual body type into account (yet), so until then, if you're opting for a fitness tracker, take everything with a grain of salt (or a salt-free substitute if you're trying to lose weight).
Who should get a smartwatch?
If you're looking to do much more with a wearable than simply track your fitness progress and receive text, email, and calendar alerts, a smartwatch is a mini-computer on your wrist and can do a great many of the things your phone can already do — you just don't need to whip out your phone to do them.
Who should get a fitness tracker?
If your main concern is fitness, and you'd like the convenience of not having to pull out your phone to see who's calling while you're jogging, but you don't really need all those other apps and features, then you should probably just go with a fitness tracker.
What about the kids?!
If your kids are begging you for a smartwatch, but you're looking at prices and balking, then appease them with a less expensive fitness tracker. They'll still love a cool piece of tech on their wrist, but they won't need a phone to make it work to its full potential.
Still undecided?
Are you hemming and hawing over fitness trackers and smartwatches? Which do you prefer? Let us know in the comments below.
Fitbit
○ Fitbit Buyers Guide
○ Fitbit Users Guide
○ The Best Fitbit to Buy
○ Fitbit News
○ Fitbit Forums
○ Buy on Amazon

Master your iPhone in minutes
iMore offers spot-on advice and guidance from our team of experts, with decades of Apple device experience to lean on. Learn more with iMore!
Mick is a staff writer who's as frugal as they come, so he always does extensive research (much to the exhaustion of his wife) before making a purchase. If it's not worth the price, Mick ain't buying.