FreePrints online photo printing service is utterly unlike the others out there. It has an interesting model that offers tons of freebies including some of the best photo books; you only pay for shipping and extras. It's a better photo printing service in some ways and worse in others, but it might be your perfect fit if you're the target audience. I found FreePrints to be one of the best online photo printing services and best photo book apps.
FreePrints Photo Printing review
Price: VariesBottom line: Using their suite of iOS apps, get 85 4x6 prints, a 5x7 photo book, an 8x8 photo tile, and a different photo gift for free (plus shipping) each month.
Like a subscription box, but free and no commitment
Pay shipping only for 85 4x6 prints, one photo book, and one photo tile each month
Great quality
Easy-to-use apps
Pull photos from your phone or many other spots
Limited variety of photo products available
8x10 photo arrived bent
Two products in one
FreePrints Photo Printing review: Features
First things first, let me get this out of the way: I put "free" in quotes because nothing is ever REALLY free of course. But as catches go, this one isn't bad and isn't surprising: you pay shipping, which ranges from about $2 to $15 per order. This is actually cheaper than the shipping fees at most online photo printing services. And, keep in mind that you'll need to pay for anything you order outside of the initial offering: 85 different 4x6 prints, one 20-page 5x7 softcover photo book, and one 8x8 wall tile. So, for example, if you want two copies of the same 4x6, you have to pay for the second copy. If you want more than 85 photos in a single month, you'll pay for them; there is no rolling over from month to month. If you want different size prints, you pay for those. If you want a larger photo book, a hardcover book, or more pages, you'll pay for those upgrades. The whole model reminds me of a subscription box service, only you only get what you want and there is no monthly fee and no commitment of any kind. I ordered two 4x6 prints, an 8x10 print, a 20x30 print, and a photo book. I also ordered one card from Ink, which is a different company entirely but has some kind of partnership with FreePrints. The 20x30 print you see in my order was taken by JMS Imagery.
FreePrints does have a website, but its sole purpose is to direct you to its iPhone apps where the action happens. There are four FreePrints apps: FreePrints: Photos Delivered, FreePrints Photobooks, FreePrints Photo Tiles, and FreePrints Gifts. In addition, once you're in a FreePrints app, you'll see an option to download Ink. This app is made by a different company, but they're obviously associated.
The original FreePrints: Photos Delivered app is where you get your 85 free 4x6 prints. If you want smaller (mini wallet) or larger (up to 20x30), you'll need to pay for those, and prices are pretty similar to what you see at other photo printing services. There is no obligation to purchase that many prints each month, you can get fewer or none at all. You do pay for shipping on each order.
FreePrints Photobooks gets you one free 5x7 softcover 20-page photo book per month. You just pay shipping, which is about $8. Want more pages, a hardcover book, a larger book, or more books? You can certainly have those upgrades, you just have to pay for them. The deal is the same with FreePrints Photo Tiles. You get one free 8x8 photo tile, you just pay the shipping. FreePrints Gifts offers one free photo gift each month. This month, it's a free 30x40 custom blanket with a collage of your photos printed on the front (just pay $15 shipping). There are plenty of other photo gifts within the app that you can purchase.
You cannot make cards in any of these apps, but you'll find a link to the Ink app. Ink has a totally different sales model, however. There are no freebies, rather, you buy credits and order cards which Ink sends directly to the recipient from the app. I've actually used Ink for my holiday cards for years, and I never even see my card until I go to someone's house and see it on their fireplace mantle! They do good work and I love not having to address, lick, and stamp envelopes.
FreePrints does offer its own cloud storage, but you can also pull photos from your phone itself and from so many other popular sites it hardly seems necessary: Facebook, Instagram, Google Photos, Dropbox, Google Drive, Amazon, Flickr, and Files. I can see it being really fun for a busy young parent. You'll get a reminder each month (if you want) to order your 85 prints, photo book, and/or photo tile. You can place your orders while you wait in line at the grocery store. Over the months and years, you'll have quite a nice collection. It's almost like a subscription box service, which is so trendy now, only with zero obligation and zero costs outside of what you order. All of the charges you might incur are carefully explained on the website, in the app, and in the app's description. I didn't feel at all annoyed or deceived by them, as I know that no one's giving things away completely free and the information is well-explained. Of course, you'll get coupons for more freebies and free upgrades from time to time once you start ordering from FreePrints.
Swipe to scroll horizontally
| Category | Feature |
| --- | --- |
| Print size range | From mini wallet to 20x30 |
| Photo books | Yes |
| Variety of photo products available | Yes |
| Free shipping | No |
| Cloud storage | Yes, but limitations are unclear |
| Subscription | Sort of, but it's free with no obligation |
| Shipping time | About 12 days |
| Auto-crop | Yes, but easy to change |
| Photo corrections | Limited (filters only) |
| Option to pick up locally | No |
| Upload photos from other websites | Yes: Facebook, Instagram, Google Photos, Dropbox, Google Drive, Amazon, Flickr, Files |
| All items arrived undamaged | Mostly - 8x10 had some bends |
| Photo quality | Great |
| iOS app | Yes: FreePrints: Photos Delivered, FreePrints Photobooks, FreePrints Photo Tiles, FreePrints Gifts, and Ink (a different company that has a partnership) |
Quick and convenient
FreePrints Photo Printing review: What I like
I like that FreePrints makes ordering photos and books easy and fun. I like the monthly subscription box feel of it, even though there is no obligation or cost outside of what you order. While you do have to pay the shipping on all items, even the free ones, prices are reasonable. I've been happy with the quality on everything I've received.
Insufficient packaging
FreePrints Photo Printing review: What I don't like
The packaging isn't ideal. While the envelope containing my 8x10 said "PHOTOS - DO NOT BEND" my mail carrier bent it and stuffed it into my mailbox. So, it arrived bent in several places. Also, the 20x30 print was rolled into a tube, which always results in curled edges. It'll settle down eventually but it hasn't yet even after books on the corners overnight.
You cannot place orders from your computer. Still, FreePrints is a fun and convenient way to order photos and photo gifts from your phone or iPad.
Nice service
FreePrints Photo Printing review: Bottom line
Getting up to 85 4x6 prints, a 5x7 softcover 20-page photo book, an 8x8 photo tile, and a different photo gift for free every month isn't a bad deal, even if you do pay to ship each freebie. You can certainly upgrade your order to more or larger or more premium options, you just pay for the upgrades.
Image 1 of 4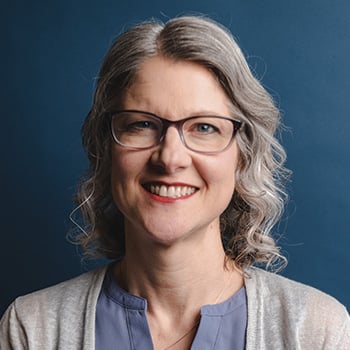 Karen is a contributor to iMore.com as a writer and co-host of the iMore Show. She's been writing about Apple since 2010 with a year-long break to work at an Apple Store as a product specialist. She's also a contributor at CNET. Before joining iMore in 2018, Karen wrote for Macworld, AppAdvice, WatchAware. She's an early adopter who used to wait in long lines on release days before pre-ordering made things much easier. Karen is also a part-time teacher and occasional movie extra. She loves to spend time with her family, travel the world, and is always looking for portable tech and accessories so she can work from anywhere.