"It has to make sense narratively," Tactile Games reveals hopes for Simon's Cat on Vision Pro
Tactile Games is full of praise for Apple Arcade.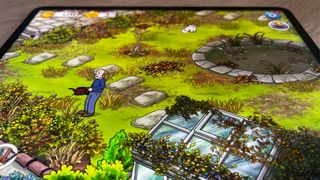 (Image credit: Future / Apple)
If you're both a cat owner and a YouTube watcher, you've most likely heard of Simon's Cat. First released as a short video in 2008, the channel has since amassed over 1.5 billion views.
Since then, the brand has moved on to books, TV shows, and more. Tactile Games has also had plenty of success with its partnership with the creator of the series, Simon Tofield. Simon's Cat: Story Time has been a big success on Apple Arcade's subscription service since its release in 2021.
With this in mind, we sat down with Paul Smith - UK Studio Head, Simon Tofield - Creator of Simon's Cat, Edwin Eckford - Operations Director for Simon's Cat, John Bellamy - Lead Artist, and Luke Earle, Producer.
In a roundtable discussion at its office in Derby, we spoke all about how Simon's Cat has translated into a series of games, and where the team wants to go with its next game in the series.
A first on Apple Arcade
For those unaware, Simon's Cat was created by artist Simon Tofield, and published its first episode, 'Can Man Do', on its YouTube channel back on March 4, 2008. Since then, the video has had over 65 million views, and almost ten years after that, the first game by Tactile Games arrived.
Simon's Cat: Crunch Time is a simple puzzle game, released in June 2017 where you arrange blocks to progress through different levels. Another game, called Pop Time, launched in June 2018, inspired by the Puzzle Bobble series. But it's the more recent game, Story Time, that's been making the biggest impression.
Debuting on Apple Arcade on April 2, 2021, you follow Simon and his cat through 16 chapters as you tap different gems and use power-ups to progress. Story Time is largely inspired by games like Bejeweled and Fishdom where you match the same icons in a grid, while you can use power-ups to help you progress to the next stage.
Smith recalls how Story Time came to be on Apple Arcade. "We were thinking about the next game at the time to be Free to Play. And this was back when it was called Garden Time I believe. At GDC (Game Developer Conference) in 2018, we met with Apple and saw an opportunity. We had already been developing it for a year at that point, and Apple was keen to have it as a first-party game."
"Looking back, Arcade looked more skewed towards a male audience, so something like this had mass appeal, and I think this was a perfect gap to fill for Apple."
Earle added that being on the subscription service gave the team a helpful focus. "I think Apple Arcade gave us the focus as we knew we had a concrete release date and it was like, okay, we know where we need to go with this now. And there were a lot of blanks that needed to be filled in because the team went from Crunch to Story Time, it's a completely different game entirely."
A tactile plan
Compared to the previous two games, Story Time had to balance gameplay with a narrative across 16 chapters. "In Crunch Time, the map is secondary to the actual board itself, where the main gameplay happens. Whereas in Story Time it's more 50/50," Earle explains. "So the story had to be as good as the gameplay. We tried to complement both of these factors, so it encouraged you to progress further. Because if one doesn't help the other, you're just going to stop. So there's a lot more thought which had to go in the story side of things, which is a big part of the Simon's Cat IP really, especially when it comes down to the YouTube videos across the years."
The narrative of the game was very important to the rest of the team too, as the challenge was making sure the British humor carried over into Story Time.
Eckford recalls how this happened with Story Time during its development. "You have those simple narratives in the YouTube series. But then expanding that out to a story over 16 chapters was daunting. And in the beginning, we did ask ourselves, 'How are we going to do this?'"
"We acknowledged that we had to introduce new characters, and what the narrative was going to be first,' Eckford reveals. "Whereas in a Simon's Cat video, normally, its longest narrative was something like, the cat goes to the vet. And in 5 minutes you're done."
Expanding the universe of the brand was crucial to give Story Time depth to the player, as Eckford explains. "So it was really helpful for us to kind of start thinking about, "Oh, does Simon have a love interest?" And that was where Lily's Garden came in too, so it had these kinds of elements. But we wanted to make sure that we didn't want to push it too far away from the original IP. We wanted to keep Simon's Cat theme at the core of it all, but make sure the story was not just about Simon and his cat. It could expand to other areas and other characters"
Eckford also saw this as a TV production with Story Time, where production blocks would be created to lay out the chapters. "It was helpful to treat it almost like a serious TV production, as the company is involved with a bunch of shows, and it helped us approach Story Time in its narrative in the same way."
Bellamy made sure to mention that implementing the artwork into Story Time at a certain point was important. "As the animations have gone through improvements over the years, it was trying to see where the balance was, to implement the artwork into the game, and how it fitted into the swap mechanics of Story Time."
Tofield has always been heavily involved with the games, but more so with Story Time. Bellamy was appreciative of how well he would come up with ideas "It is Simon's baby, and a lot of the stuff that he can just throw down onto the page is quite natural to him. With his ideas and concepts, we try to keep him involved. And he does get into development, and that's the big difference."
Earle reflects this with Tofield in how fast he could finish a request. "We didn't know before the team began the partnership with Crunch Time. But we would ask "Oh, could you help us with this?' And he'd instantly go, "Yep." A couple of days later, he's done it. And we've got a lot of other deadlines he's got, which is the paint-drawer. He's a busy guy with what the brand offers, but he enjoys it and offers up his time to us."
This also extended to the Gnomes, a big part of Simon's Cat, who are the feline's best friends in the YouTube series. So extending this to Story Time was more of a fun challenge than the team realized.
Eckford recalls a time when the Gnomes were almost cut from the game. "We had a brand consultant early on, and they had said that they weren't keen on the Gnomes. Tofield was adamant that they were staying. It's a very British thing, having Gnomes in the garden."
Earle references someone on his team who spent a long time placing these hidden Gnomes across Story Time. "He really went to town on them, such as placing them behind bushes and sticking others out to make players aware of them. Instead of just dropping them in, he really took his time, which worked out."
Tofield was quick to mention how cats have a universal appeal, which may have partly led to the huge success of Simon's Cat. "The main thing is that cats are cats worldwide. So you know, we always say that, it's a cat in Germany, Egypt, France, wherever, it always acts like a cat."
"That's why people in America get the human character, because that's what a cat does in the car. Being mischievous. Cats do that whenever you go."
From a sketchbook to seeing his characters be controlled by a player on an iPhone, it's something that Tofield still loves to see. "One thing I always say is that it's nice that I can do this in my sketchbook. Then within around two weeks, it's in the game and that's very rewarding for me, to do this artwork and then see it in Story Time."
iMore was able to take a look at a couple of sketchbooks, and there were pages upon pages of Gnomes, scenery, and characters, that have all made it into Story Time - and some that are yet to be.
Image 1 of 5
But when it came to the Gnomes, it was making sure that they slotted in well to Story Time, as Tofield recalls. "I think they pretty much went in as they were drawn, even though they were obviously redrawn digitally and colored and the rest. But again, it makes me feel great because I see this and it gives me all that enthusiasm to do more, such as the gardens you see later in the game."
Eckford also wanted to make sure that Story Time was good for the brand as a whole - both in its gameplay and narrative during development for its fans. "I think the retention thing is quite an interesting point in terms of, the Simon's Cat audience. It's 15 years so far, and we've had a very loyal audience, and they just keep coming back."
"With this in mind, we have to give them good content. And if you provide that, they'll keep coming back, so I think that's a good element that we kept in mind when developing these 16 chapters."
To Vision Pro?
While the iPhone 15 line is expected to be announced on September 12, plenty of developers are interested to see what Vision Pro can bring to their apps. Smith is also keen to see how Tactile Games could take advantage of the headset. "As soon as it was announced, I spoke to the producer at Apple and said that we'd be interested in looking at this."
And it didn't just make Smith interested - there were others at Tactile who wanted to learn more about this headset, such as Tactile Games' UK Co-Founder and Director, Derek Pettigrew. In the mid-90s, he had been a Programmer at Virtuality. "As Derek has had very early experience in VR, he's always got an interest in that space anyway. So we've been looking into how we could do a puzzle game of matching 3 icons in VR. And there's obviously a lot of swiping, so it could be fun. I believe no one's done it yet either, so it's a possibility, and we'd be up for that definitely."
Eckford reveals that Tactile has experimented with the category in the past. "We've experimented with AR and VR as it's been improved upon, which is weird for a 2D animation company. But there was a period in 2018 when Facebook and YouTube were experimenting with 360 videos and how you could put on a headset and look around and we looked into it. It was fun and more of a novelty piece, but it was interesting to see how it could work, especially with AR."
Earle was sure to add that if they decided to do it, they'd want to do it right.
"To take it from 2D is always a bit risky we thought. And the way Simon draws, that's the appeal. And so we would rather, I think, as a production team, focus on getting the essence of it right, rather than go and marginalize it into a 3D kind of space."
"It's not about necessarily jumping on something because we should, " Earle cautions. "It's the mindset of, if we are going to do this, what are we going to do to make it the best it can be and to be true to the IP?"
A big part of this was how the game could make sense for the story of Simon's Cat - not just because they felt like they had to have something available once Vision Pro is available to buy. Earle agreed with this and pondered if it could start as a side game of Simon's Cat, to begin with. But it all comes back to the story.
"It has to make sense narratively. Perhaps it wouldn't be the Story Time game, it would be a side game maybe to start off with. Then it could be built from the ground up to become a game that leverages most of the features of visionOS. You can't just take what we've got and stick it on there."
See you next game
Back in February, it was announced that Tactile Games had entered into a six-year partnership with Banijay Brands to produce and publish more mobile games for Simon's Cat.
So while the next game is in deep development, the team is already thinking about the other games that will involve Simon, his cat, and more.
Eckford is looking forward to what the next few years bring for the partnership of Tactile and Tofield. "It's helped us really bed into the knowledge that we can continue to produce games as a trusted partner and carry on with our partnership with Simon which is great. So signing a deal that has a kind of extended date really helps us plan out a future of games that we know we can really invest in."
Tofield agreed, stating that it was the fact that the team at Tactile understood the characters and the all-encompassing world of Simon's Cat. "They get it. Which is important really, and the fans are going to blow their mind when the next one's done."
Smith carried on this point, reflecting that fans want to see more of the world in these games. "Obviously some of our Simon's Cat fans have been underserved in the Android space. We haven't released anything since we've been so busy doing Story Time. But the fans are desperate to see more of the games on Android, which is what this next game will appear on, alongside iOS next year."
But with the other games, the team is looking at new genres for inspiration, with Smith revealing some genres that they've been looking at. "We've been looking at a kind of Majjong, we've been looking at other kinds of tile-matching games as well, and word games, just looking at the core game. So there might be some different types of gameplay experience coming out over the next few years."
---
An example of a fruitful relationship - iMore's Take
If you grew up in the 90s like me, you would see cartoons adapted for games on the SEGA Mega Drive and the other consoles of the time. From Mickey Mania to Taz: Escape From Mars, there were plenty to choose from.
Simon's Cat is clearly the natural evolution of this, and Story Time carries this on with its narrative. Having its creator heavily involved in the development of the current games and what's coming up, is an added benefit. It's something that the games of yesteryear didn't have.
Here, the full package of Tofield and Tactile Games makes you feel like Story Time is part of the Simon's Cat universe. As you play Story Time, it makes you feel like the extra Gnomes and new characters such as Penny were always in Simon's Cat, and it only makes you want to play the game more.
We're interested to see where this relationship takes Simon and his cat further in future games and new platforms. But it's clear that this is a partnership that's going to last for many years to come.
Master your iPhone in minutes
iMore offers spot-on advice and guidance from our team of experts, with decades of Apple device experience to lean on. Learn more with iMore!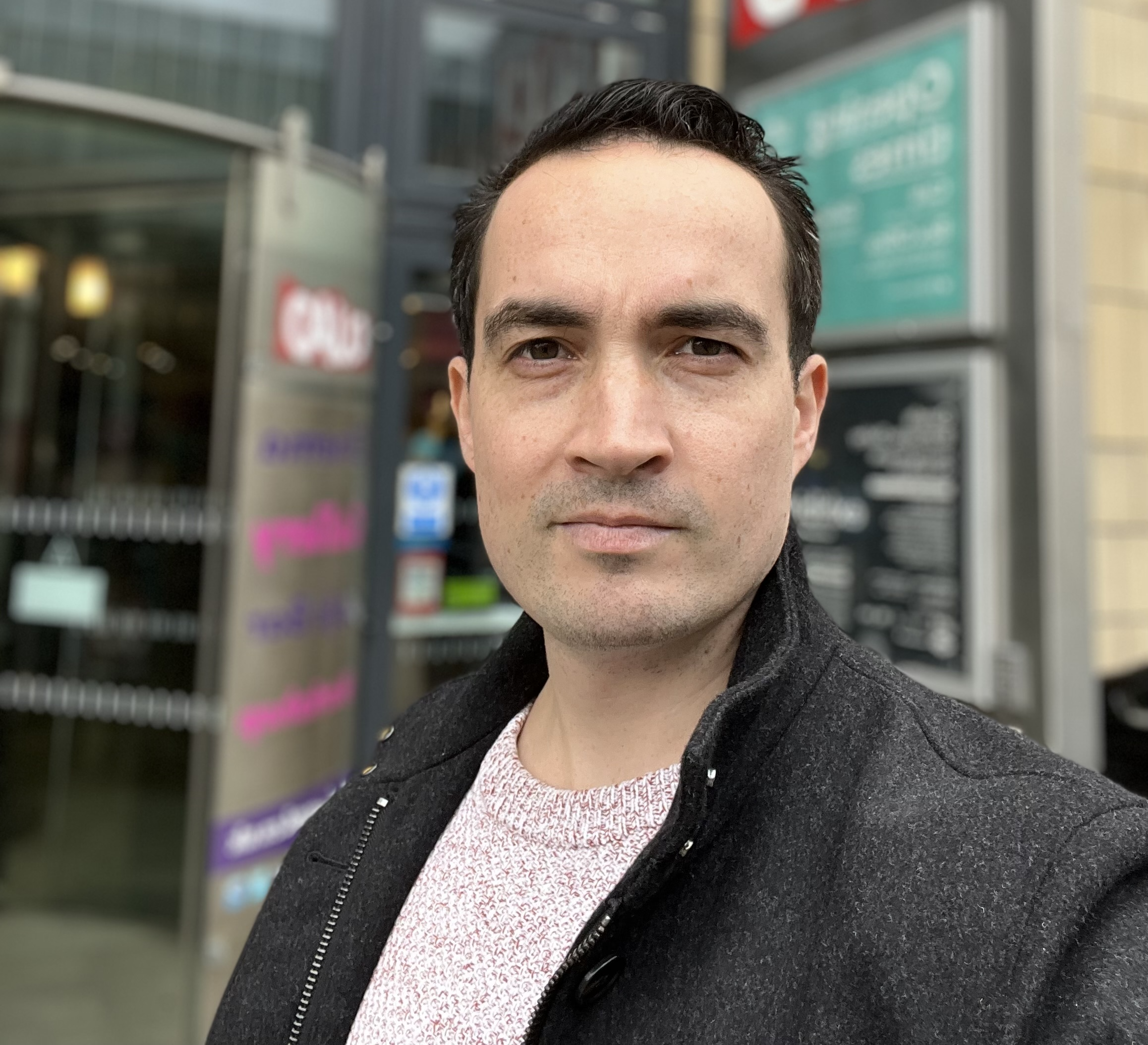 Daryl is iMore's Features Editor, overseeing long-form and in-depth articles and op-eds. Daryl loves using his experience as both a journalist and Apple fan to tell stories about Apple's products and its community, from the apps we use everyday to the products that have been long forgotten in the Cupertino archives.
Previously Software & Downloads Writer at TechRadar, and Deputy Editor at StealthOptional, he's also written a book, 'The Making of Tomb Raider', which tells the story of the beginnings of Lara Croft and the series' early development. He's also written for many other publications including WIRED, MacFormat, Bloody Disgusting, VGC, GamesRadar, Nintendo Life, VRV Blog, The Loop Magazine, SUPER JUMP, Gizmodo, Film Stories, TopTenReviews, Miketendo64 and Daily Star.