Happy anniversary to Legend of Zelda: Breath of the Wild!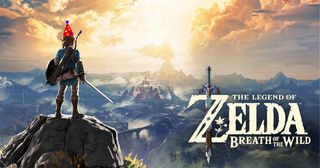 Today marks the one-year anniversary of the launch of Nintendo Switch. It is also the first day gamers around the world were able to traverse the dangers and adventures of Hyrule in The Legend of Zelda: Breath of the Wild. It both represents a past we love and cherish and proves that the Switch is a solid system for enjoying full, open world adventure games. BotW has had a great impact on a lot of our lives this past year.
See atAmazon (opens in new tab)
Tell us about your experience with BoTW. Hop on into the iMore forums and join the discussion there, or post your favorite BotW moments here!
Cella writes for iMore on social and photography. She's a true crime enthusiast, bestselling horror author, lipstick collector, buzzkill, and Sicilian. Follow her on Twitter and Instagram: @hellorousseau
Thank you for signing up to iMore. You will receive a verification email shortly.
There was a problem. Please refresh the page and try again.