Nintendo Switch: The ultimate guide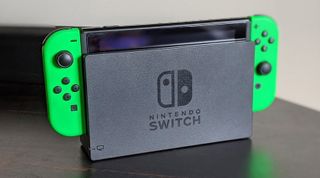 (Image credit: Rebecca Spear / iMore)
If you're just starting out with the Switch, Nintendo's hybrid gaming console, or if you've been playing Zelda for weeks, there may be a few things you may not know you could do with it. We spent hours upon hours figuring out how to do everything with the Switch, and we've pulled everything together to create the ultimate Nintendo Switch guide.
Are you considering buying a Nintendo Switch?
Decision-making can be pretty hard sometimes. Especially when that decision could cost you hundreds of dollars. Before you make up your mind, check out these articles that'll help and show you where you can buy them from.
Which Switch should you get?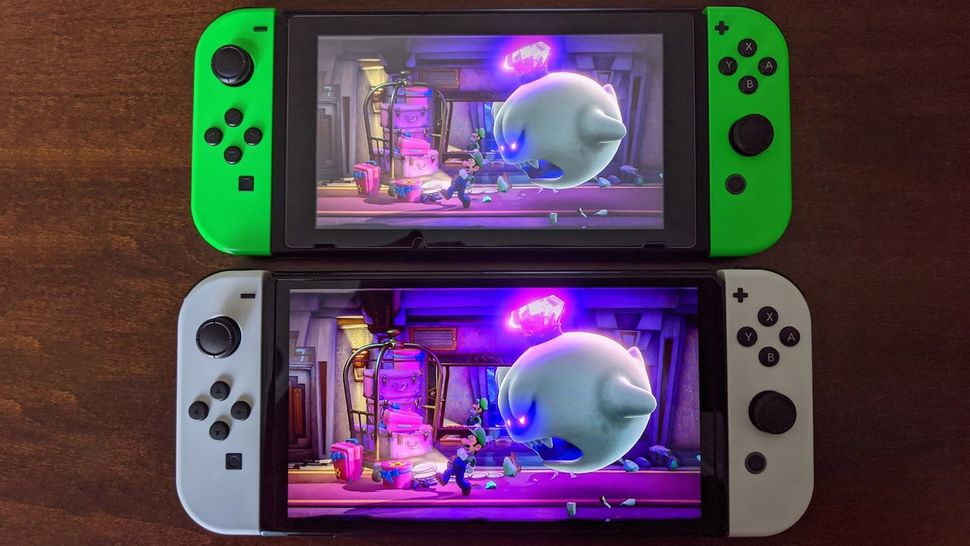 Not sure which Switch to get? Our recommendation is either the Switch V2 or the Switch OLED, we'll explain why below. But first off, you ought to know that there are technically four versions of the Nintendo Switch that have been released thus far. It started with the original Switch in 2017, which sells for $300; introducing the hybrid design that can be used while docked to a TV or in handheld mode.
Then Nintendo quietly released an upgrade that looked and functioned mostly the same, but with far improved battery life in August 2019. Some retailers refer to this upgrade as the Switch V2 but it still sells for $300. Need help telling them apart? The Switch V2 comes in a mostly red box whereas the original came in a mostly white box. Additionally, the two versions have different model numbers on the backside.
Model numbers
Original Switch: HAC-001
Switch V2: HAC-001 (-01)
Shortly after that, we got the handheld only Switch Lite in September 2019. It's only $200 rather than the original Switch's $300 price point, making it a great buy for people who usually only play solo games on the go. However, the Switch Lite cannot dock to a TV and doesn't have detachable controllers.
Lastly, in August 2021 we got the Switch OLED, which as the name implies, has an OLED display that is bigger than any Switch that came before it. Though the Switch OLED has the same resolution as previous Switch consoles, that OLED display makes visuals come through crisper with more vibrant coloring. The Switch OLED also has an improved design with the kickstand going across the entire backside of the device, making it more stable. You'll find the dock has also been improved and features an Ethernet port, which the original does not. However, all of these enhancements raise the cost of the Switch OLED to $350.
If you're not sure which Switch to get, I recommend going for either the Switch V2 or the Switch OLED. Both have the same amount of battery life and a kickstand. The removable controllers and ability to dock to a TV make them easier to share with friends and family members as well. The Switch OLED's display is far superior being able to pull out more color and crisper visuals than previous Switch versions. However, it does cost you $50 more than the V2, so it just depends on how important the handheld visuals are for you.
All the Nintendo Switch comparisons
If you're undecided as to whether you should buy Nintendo Switch, Nintendo Switch V2, Nintendo Switch OLED, or the Switch Lite, check out the following links.
All services, games, and accessories you need for your Nintendo Switch
You can get hours and hours of fun with your Switch right out of the box without needing anything but a game to play, but using the proper services and accessories can make your gaming experience even better. We've sifted through to find the best services and accessories available for the Nintendo Switch so far.
Nintendo is regularly launching digital downloadable games in the eShop, so be sure to bookmark our regularly-updated list of all Switch games you can get.
Every Nintendo Switch game you can get right now (and coming soon)
These are the best accessories and services you can get for the Nintendo Switch.
How to set up your Nintendo Switch
If you've just unboxed your Switch and haven't even turned it on, or if you've gotten through the setup but need help adding your Nintendo Account, browse through our set up guides to help you.
Handling your Nintendo Switch games and files
All those amazing games and apps that made you buy the Nintendo Switch in the first place can get a little overwhelming sometimes. If you're not sure what to do with your files, or just want to do a bit of organizing, we've got the answers for you. Be sure to read up on what happens when you return a Nintendo Switch game before you do!
Managing your device
Making sure your Switch stays protected and up to date in software is one way to ensure the long lifespan of your new console. From updating, maintaining, and cleaning here's all the know-how you'll need to make your life as stress-free as possible.
How to set up and manage Parental Controls on Nintendo Switch
Nintendo has made it very easy for parents to keep an eye on what their little ones are up to when playing games and socializing on the Switch. You can set up a child account, protect your Switch with parental controls, and monitor your children's activities.
How to use your Nintendo Switch
Once the initial setup is complete, there are a few additional customizations and special features you should know about. If you want to share a screenshot of that moment you took down that boss, or if you want to turn down your screen brightness to save some battery juice, we've got everything you need to know right here.
Game Guides for Nintendo Switch games
We've been playing our fingers to the bones on some of the most popular games on Nintendo Switch. If you're looking for help with a specific game, check our list of ultimate guides below.
Game Reviews for Nintendo Switch
Nintendo has already amassed an impressive library of titles in a short time frame and shows no signs of stopping. From classic platforming to epic, sprawling open worlds, Nintendo Switch has something for everyone.
Using the eShop
Shopping on a console can sometimes get a bit confusing. Whether you're trying to use Gold points or add funds to your account we're going to make sure you've got the full map of the Nintendo Store.
Nintendo Gold Points on the eShop
You'll find a My Nintendo Rewards program is linked to every Nintendo account. Whenever you purchase a game or do various Nintendo-hosted surveys, players can get rewarded with Gold Points. These, in turn, can be used towards purchasing games in the eShop.
Digital purchases made in any Nintendo eShop (Switch, 3DS, or Wii U) will earn you 5% of your purchase. Physical game cards purchased for the Switch will earn you 1% of your purchase.
One Gold Point is equal to one U.S. cent.
So, for example, if you purchase a digital game for $59.99, you'll earn 300 Gold Points. If you purchase a physical game card, you'll earn 60 Gold Points. 300 Gold Points translates to $3.00 and 60 Gold Points translates to $0.60.
As you can see, digital purchases yield a much higher reward.
You can shore up your Gold Points for up to a year from the last day of the month of their originally earned date (for anyone that got a Switch when it first launched, Gold Points for the games you purchased right away are going to expire this month!).
Trying Nintendo Switch on other devices
We've all wanted to try and play our favorite console games on other devices. Luckily, playing your Switch on the PC isn't hard to do. Emulators, however, will never be recommended. Check out why here!
A few upgrades to try
Testing out new options you have can be a super fun project to test out. Audio, storage, and controller options are always endless and you wanna make sure you've found the best for you!
Have some fun with it
Speaking of fun, here are some awesome things you should check out in your free time! From sharing your new console to creating your own gear the possibilities are endless.
How to sell your Nintendo Switch
If you've decided the Switch is not for you, there are a lot of people out there willing to take it off your hands. Even when used, the Switch sells for a pretty penny as long as it's in good condition.
Troubleshooting
No matter what you do right, there's always something that goes wrong. If you've discovered that you're Switch is running hot while in the dock, you've got dead pixels, or you jammed your Joy-Con controller when trying to put on the straps, we've got a troubleshooting guide for you.
Most frequently asked questions
Think of this as the extended Troubleshooting guide. These aren't necessarily problems that you encounter. Instead, they're more like confusing situations that might not be easy to find an answer to. To make it easier on you we've gathered all the guides we could on the most commonly asked questions to help you out.
Master your iPhone in minutes
iMore offers spot-on advice and guidance from our team of experts, with decades of Apple device experience to lean on. Learn more with iMore!