Harvest Moon: Light of Hope Special Edition: Everything you need to know!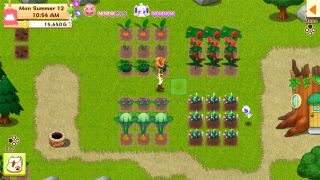 Another Harvest Moon game is on its way to the Nintendo Switch, and it purports to serve as a great entry point for newcomers as well as a throwback for those who loved classic Harvest Moon. Light of Hope presents a laidback farming game challenge with simple tutorials and guidance, making it a bit less overwhelming than some of the other recent Harvest Moon games. It's full of the same types of cute animals, fun areas to explore, and adorable romance paths as past Harvest Moon games, though, so you'll want to dive in if you haven't gotten enough of sim games on the Switch just yet.
There's a new Harvest Moon game?
Light of Hope is the latest in the Harvest Moon series, a farming sim that has undergone some twists and turns in recent years, but at its core it's still the same Harvest Moon you probably remember. You begin as a young man or woman blown off course during a storm and arriving in a small harbor town that was demolished by the same storm. Since you're there, you take on the role of local farmer and begin to build a life there while simultaneously helping build up the town. You can plant crops, raise animals, and interact with the villagers. Eventually, you'll get married and start a family with someone you meet in the town.
How is Light of Hope different from other Harvest Moon games?
Light of Hope, per the title, centers around a lighthouse that is the focal point of the town you wash up in. As you revive the town, you'll revive the lighthouse as well and help the villagers piece their lives back together after the storm. In that regard, Light of Hope is just as much about building your own farm life as it is about shaping the town surrounding you. Villagers will request things of you, and new areas will unlock as you help them and restore the different structures around the town.
The story and framing of the game aren't the only unique components. You can also play with a friend in a co-op mode if you like and participate in festivals unique to Light of Hope. One of those is a brand new Dog Racing Festival!
If you've been put off by recent Harvest Moon games, Light of Hope is also a great place to jump back in. One of the most notable differences between it and other recent Harvest Moon games is the absence of raising and lowering land as a weird, gimmicky way to shape your farm. If you liked it, never fear, as there are still plenty of ways to customize your farm, but many players might be happy to see the strange, Minecraft feature out the door for more interesting farm activities.
What's so special about the Special Edition?
Natsume has planned four DLC packs for the original release of Harvest Moon: Light of Hope, the first of which will launch alongside the game on May 29 and will include decorations such as fence sets and additional tool upgrades. Players of the regular edition of the game (such as on Steam) will have to purchase them separately, but the Special Edition will receive the updates automatically as they drop. The remaining four will appear in June and July and include new marriagable characters, special side stories for Doc and Melanie, and finally, the ability to marry the Harvest Goddess or Gorgan. You won't have to do anything to receive these beyond downloading the updates when they drop.
How many crops do I have to sell to get my hands on this?
Harvest Moon: Light of Hope Special Edition will cost $39.99 when it launches on May 29, 2018.
Help! I'm a farming novice!
Have questions about Harvest Moon: Light of Hope - Special Edition? Let me know in the comments!
Master your iPhone in minutes
iMore offers spot-on advice and guidance from our team of experts, with decades of Apple device experience to lean on. Learn more with iMore!