Harvest Moon: Seeds of Memories brings fantastic farming fun to iPhone and iPad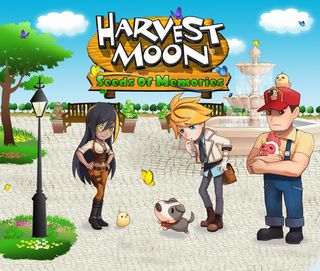 Harvest Moon: Seeds of Memories is now available for iPhone and iPad, bringing the classic console farming simulator to mobile. Those who partook in the fun of Harvest Moon on consoles-past will find everything they loved about the game in this new release. If you're new to the franchise, however, here's what you can expect: you will take on the task of revitalizing an old farm and making friends along the way.
In Harvest Moon: Seeds of Memories, you'll be able to take on all of the challenges of running a farm, including planting and harvesting crops, raising and taking care of farm animals, and training your own pet dog. In addition, you can venture into town to meet the villagers and form new friendships to unlock the game's namesake "Seeds of Memories." All the while, you'll be upgrading tools, learning to cook and fish, and much more to build up a farm of your own.
Harvest Moon: Seeds of Memories is available for iPhone and iPad for $10. If you're interested, you can grab the game from the App Store at the link below.
Check out the best games for your iPhone
Ahhh. Brings back memories. No pun intended, but seriously this is awesome so happy this is on iOS. AWESOME!!! Sent from the iMore App

Is this the Version 1 of the game from PS1?
Get the best of iMore in in your inbox, every day!
Thank you for signing up to iMore. You will receive a verification email shortly.
There was a problem. Please refresh the page and try again.