Why Apple Watch X should file for divorce from iPhone
Remember PC Free from iOS 5?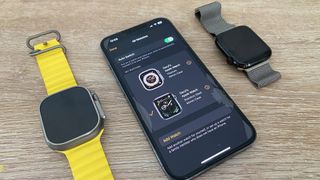 (Image credit: Future / Apple)
While I've been happy with my Apple Watch Ultra this past year, rumors of an Apple Watch X have made me hope for a big change when it comes to setting up the Apple Watch.
The Apple Watch X is allegedly going to be a big redesign, similar to the iPhone X. And I've been wondering what it should bring to make its mark, much like the iPhone X did in 2017.
While some rumors point to it being able to change color like a chameleon to match the clothes you're wearing, I've been looking back at some features that made a huge difference to how we've used our iPhones over the years.
With this in mind, there's a big feature that I'd love to see arrive with Apple Watch X that would revolutionize the Apple Watch and make its mark for the next decade.
iPhone and iTunes
In the early years of the iPhone, you would buy the device from an Apple Store or a network provider, and the first thing you'd have to do is plug it into a computer. This way, iTunes would validate your new purchase, activate it, and you'd be good to go.
When iOS 5 arrived in 2011, Apple changed this so you could activate your iPhone by just making sure a SIM card was inside, and it could connect to the network provider. Apple called it 'PC Free', and this saved a big headache for users. There would be times when some users wouldn't be able to access a Mac or Windows PC for instance, so they'd have a temporary paperweight until their iPhone was plugged in somewhere.
But now, it's a feature that feels like it's always been there, ever since the iPhone's debut in 2007, and the same should apply to Apple Watch.
iPhone Free
When you buy an Apple Watch, the first thing you're prompted to do is to point your iPhone at its watch face so it can begin the start-up process. But I want this to be redesigned for Apple Watch X.
It may sound unimaginable, but there are Apple customers who don't have an iPhone, but gladly use an iPad, a Mac, and other products. If they want to use an Apple Watch to track their health and fitness, they're stuck.
But there's also the point that no one can manage their Watch on an iPad or Mac even if they do have an iPhone. You can't change watch faces, nor can you place widgets in iPadOS and macOS to track your fitness as you can in iOS.
These feel like big misses for both sets of users. So for Apple Watch X, let's see this change. When you first turn the wearable on, have it pair to your account when it's near an Apple device, similar to how the AirPods work.
This way, your Apple Watch X can detect what's nearby, and it follows a similar set-up process as before.
The Watch app then appears on your Mac, iPad, or both when it's ready to be used, and you can manage and change it as you wish, much like how you can on your iPhone right now.
A feature that could set up Apple Watch for years to come
Granted, there may be some who think that it takes away a core part of the Apple Watch, as it's always been a companion to the iPhone. But I say that's wrong. It should be classed as a companion to you, to what you use every day.
Many of us use iPads and Macs every day for our work and hobbies, and a lot of that time is spent staying in one place. So to be able to create new watch faces and change some complications on these devices would be a great help.
This change would also mean that new users could now own an Apple Watch, without worrying about having to switch to an iPhone. If they only have an M1 MacBook Air, that's good enough, and that's how it should be.
iPhone X was said to set the standard for the next decade for iPhone, and that's exactly what the Apple Watch X should be. It's these features that can change how someone can use the Watch for the better, or have it appeal to others who have never owned one before.
If Apple decides to look into a similar feature to this, it could open up the wearable to even more users for the next decade, and beyond.
Master your iPhone in minutes
iMore offers spot-on advice and guidance from our team of experts, with decades of Apple device experience to lean on. Learn more with iMore!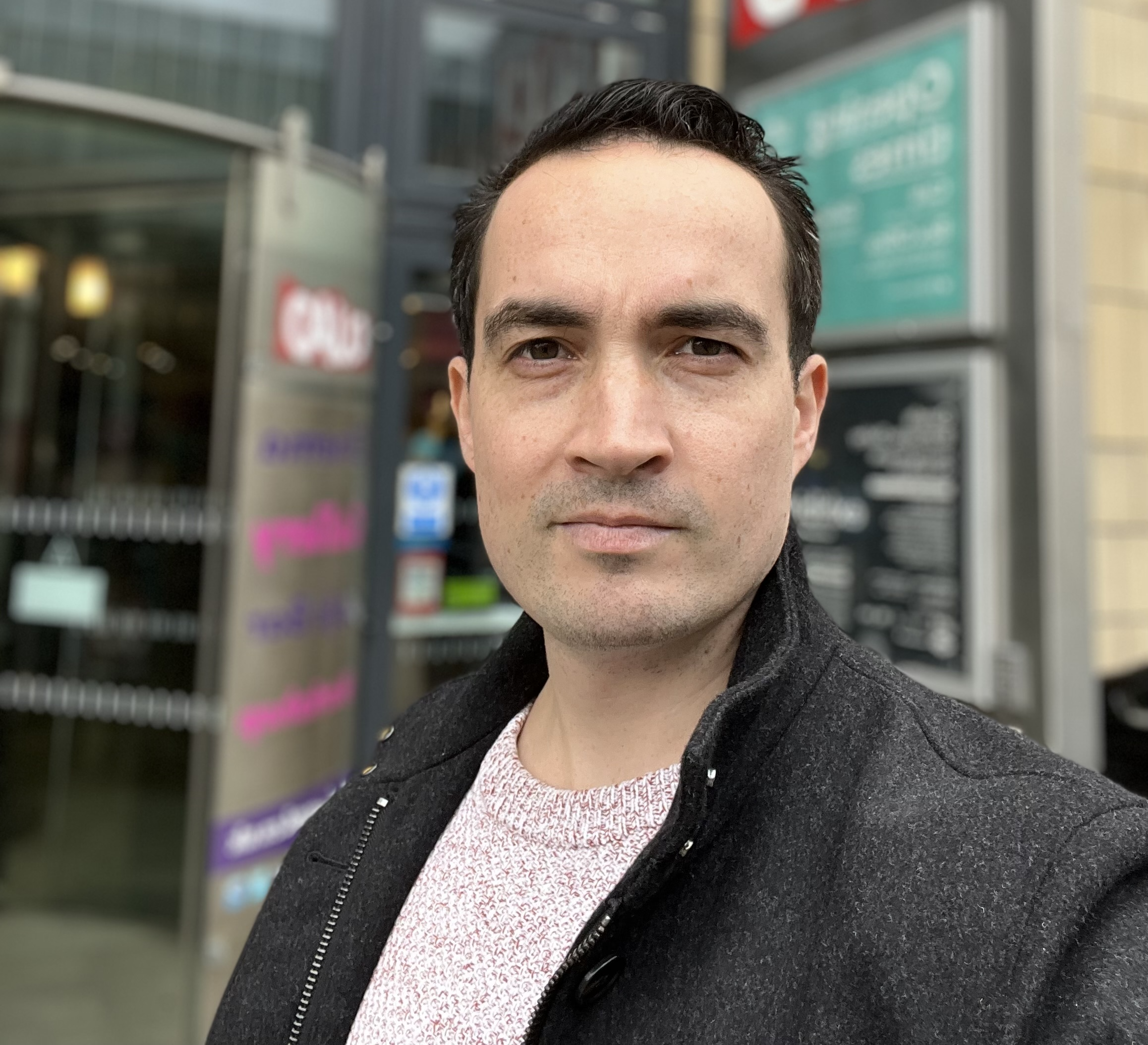 Daryl is iMore's Features Editor, overseeing long-form and in-depth articles and op-eds. Daryl loves using his experience as both a journalist and Apple fan to tell stories about Apple's products and its community, from the apps we use everyday to the products that have been long forgotten in the Cupertino archives.
Previously Software & Downloads Writer at TechRadar, and Deputy Editor at StealthOptional, he's also written a book, 'The Making of Tomb Raider', which tells the story of the beginnings of Lara Croft and the series' early development. He's also written for many other publications including WIRED, MacFormat, Bloody Disgusting, VGC, GamesRadar, Nintendo Life, VRV Blog, The Loop Magazine, SUPER JUMP, Gizmodo, Film Stories, TopTenReviews, Miketendo64 and Daily Star.