macOS 14 Sonoma: Release date, new features, betas, and more
Widgets, a new Safari, and more are coming in macOS 14 Sonoma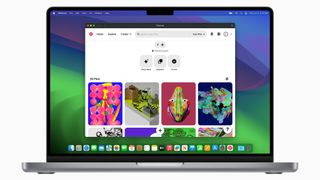 (Image credit: Apple)
macOS 14 at a glance
New Features:
- Interactive widgets
- Video conferencing improvements
- Safari improvements
- Game Mode
Release date:
Fall 2023
macOS 14 Sonoma is the next version of Apple's popular Mac software, and it's coming out later this year. The successor to macOS 13 Ventura, the new software for 2023 includes a swathe of updates such as new desktop widgets, big updates to FaceTime and video conferencing, Safari improvements, an exciting new Game Mode, and much more.
Developers have had access to the software since it was unveiled at WWDC 2023 in June; a public beta for the software will allow all of us access to the latest features and updates. And it's just around the corner. Here's everything you need to know about macOS 14 Sonoma.
macOS Sonoma: New features
As with the release of any new Apple software, macOS 14 Sonoma will bring with it a few really neat new features, a bunch of minor tweaks and updates, and a whole bunch of bug fixes.
Apple's website offers a breakdown on the variety of new features coming to the new operating system. There are new slow-motion screensavers from around the world, interactive widgets to make your desktop much more dynamic (and to bridge the gap between your phone and your computer) , video conferencing features, the ability to add profiles to Safari, and much much more. Here's a breakdown of the top features to watch for.
macOS Sonoma: Interactive widgets
So we've been waiting a long time for widgets to become more useful on Mac – and now it looks like they finally will be. Widgets were far and away our favorite new feature announced in macOS 14. First and foremost, Apple has moved them from the notifications center to the desktop, allowing for more 'glanceability.' Those widgets are the same widgets that we've had for some time, although now they're perhaps a tad more useful.
When stuck on the desktop those widgets will blend into the background to make them less distracting, fading slightly and matching the background of your Mac. They sit behind windows, and are more interactive than ever before.
Continuity now supports widgets on Mac over your iPhone – that means that if you've got a super helpful widget on your iPhone, it can be used on Mac. Your iPhone will need to be connected to your Mac in some way, be that through the same WiFi connection, or even just by being close by.
All of the widgets for Mac will be interactive, letting you check reminders, access your Apple Home devices, play and pause media, and, as Apple puts it, "perform various tasks from their Mac, all directly from the desktop."
macOS Sonoma: New video conferencing features
Alongside widgets, there are some very cool additional features coming to video conferencing on your Mac. Powered by Apple Silicons Neural Engine, there are some very attractive ways to present content. Presenter overlay introduces new methods of appearing alongside keynotes and video presentations, with two distinct modes of use.
The first is a small overlay, which overlays you in a small bubble over your content. The second puts your content on a kind of screen that sits behind you in your room as if you were stood in front of a presentation screen. These look absolutely stunning and will add some spice to your business presentations – or even the family quiz.
There are also new gestures added to video conferencing that will give some cool in-video reactions – give a thumbs up for example, and fireworks will explode behind you.
Screen sharing has also been improved – there is now a small green button in the top-left corner of apps that will let users share it in a call, allowing for "easy content sharing from their currently open windows."
macOS Sonoma: Safari
There were some very useful updates to Safari that WWDC revealed as well. Private Browsing has received a look, with "even greater protection during browsing both from trackers and from people who might have access to the user's device." Those windows also now lock when a user isn't using them, so you can leave them open even when you leave your Mac.
Profiles are also new, and allow you to separate your world and personal time simply and easily. It separates out two sets of browsing history and cookies, so that you can relax when you want and work when you need.
Finally on the Safari front was Web Apps – something that companies needn't make for themselves. Add a web app from Safari, and it will run the page like an app in a separate window.
macOS Sonoma: Game Mode
Apple seem to be focussing a little more on gaming on a Mac now, with the introduction of the new Game Mode. This mode will restrict system access of other apps on the CPU and GPU, so that games will run better. It will also lower audio latency with AirPods, and reduct input latency from Playstation and Xbox controllers so that you can play without worry that your inputs are going to get lost in a dodgy Bluetooth connection.
macOS Sonoma: New screen savers and wallpapers
macOS Sonoma's new screensavers will blend seamlessly with the new desktop backgrounds, with some very attractive animations that settle when you unlock your Mac.
There are locations from the eponymous Sonoma, as well as a Hong Kong Skyline, Monument Valley, and more.
Everything else
There are some smaller updates of interest as well; there is a new high performance mode in the Screen Sharing app for pros. There are also enhanced Accessibility features, such as Live Speech that will vocalise typed content, and Voice control that will control a Mac without the need for a mouse or keyboard.
There are also some other small updates:
Streamlined PDFs will allow for quick filling PDFs with autofill and smart recipient recommendations.
PDFs will come to the Notes app, allowing you to take notes on them and collaborate with others
"Hey Siri" is no more, now you simply have to say "Siri."
Passwords can be safely created and shared with a group of trusted people.
Messages has received new stickers and sticker interactions.
Reminders has been made smarter with intelligent grocery lists to streamline weekly shopping trips
Keyboard is now smarter as well, with the all new auto-correct.
macOS Sonoma: Release date
Assuming Apple sticks to its regular schedule, macOS 14 will likely be released in October or November. In 2022, for example, macOS Ventura was released on October 24. A year earlier, macOS Monterey arrived on October 25. In 2020, macOS Big Sur didn't launch until November 12. The last time a macOS version launched in September was in 2018 when macOS Mojave was released on September 24. There was no official release date in the show, beyond 'this fall.'
Beta testers were the first to get their hands on the macOS beta release, soon after the WWDC show.
macOS Sonoma: Supported devices and requirements
Whenever new versions of macOS are released, some older Macs are left behind in terms of compatibility. Typically (but not officially), Macs tend to support the latest version of macOS for at least seven years from when the model was first released, including the best Macs on the market, like the five-star-rated MacBook Air (2022).
Here are all the Macs supported by Sonoma. Apple silicon isn't a requirement, but many of macOS Sonoma's best features take advantage of the increased processing power. Otherwise, there are no minimum spec requirements.
MacBook Pro: 2018 and later
MacBook Air: 2018 and later
Mac mini: 2018 and later
iMac: 2019 and later
iMac Pro: 2017
Mac Studio: 2022 and later
Mac Pro: 2019 and later
MacOS Sonoma: How to install the beta
Go ahead and download the developer beta if you want – you'll just have to jump through a few hoops. If you're interested in the stable, public release, then you're going to want to wait until the full release, which should arrive any day now.
Apple has changed the way that its beta software works in macOS 13.4, so it's going to be the same for the latest version. You're going to need to register your Apple ID for the beta program so that you can install beta software onto all the devices you're signed into with that account.
Now, when you go to the Software Update tab on your machine, you're going to find a new 'Beta Updates' tab – pop in there, and select the macOS Public Beta. Voila – job done. Select 'off' in that menu to go back to Ventura. Be aware, betas aren't as stable as official, public final releases, so install at your own risk.
macOS 13 Ventura
Meanwhile, your Mac computer is probably currently powered by macOS Ventura, or macOS 13. The software was first revealed to the world at the 2022 WWDC, Apple's annual developer showcase where the company traditionally launches new releases to its major software and operating system platforms. The successor to macOS Monterey (version 12 of the OS) and macOS Big Sur (version 11), Ventura offers many new and updated features that bring the Mac experience closer to iOS/iPadOS and runs on most Macs released during the past five years.
The key features: Stage Manager provides a new way to organize your open app windows on Mac, Continuity Camera lets Mac owners use their iPhone as a webcam, and the Mail app adds long overdue features including the ability to unsend and schedule emails. Plus there's lots of bug fixes and tweaks, of course.
Master your iPhone in minutes
iMore offers spot-on advice and guidance from our team of experts, with decades of Apple device experience to lean on. Learn more with iMore!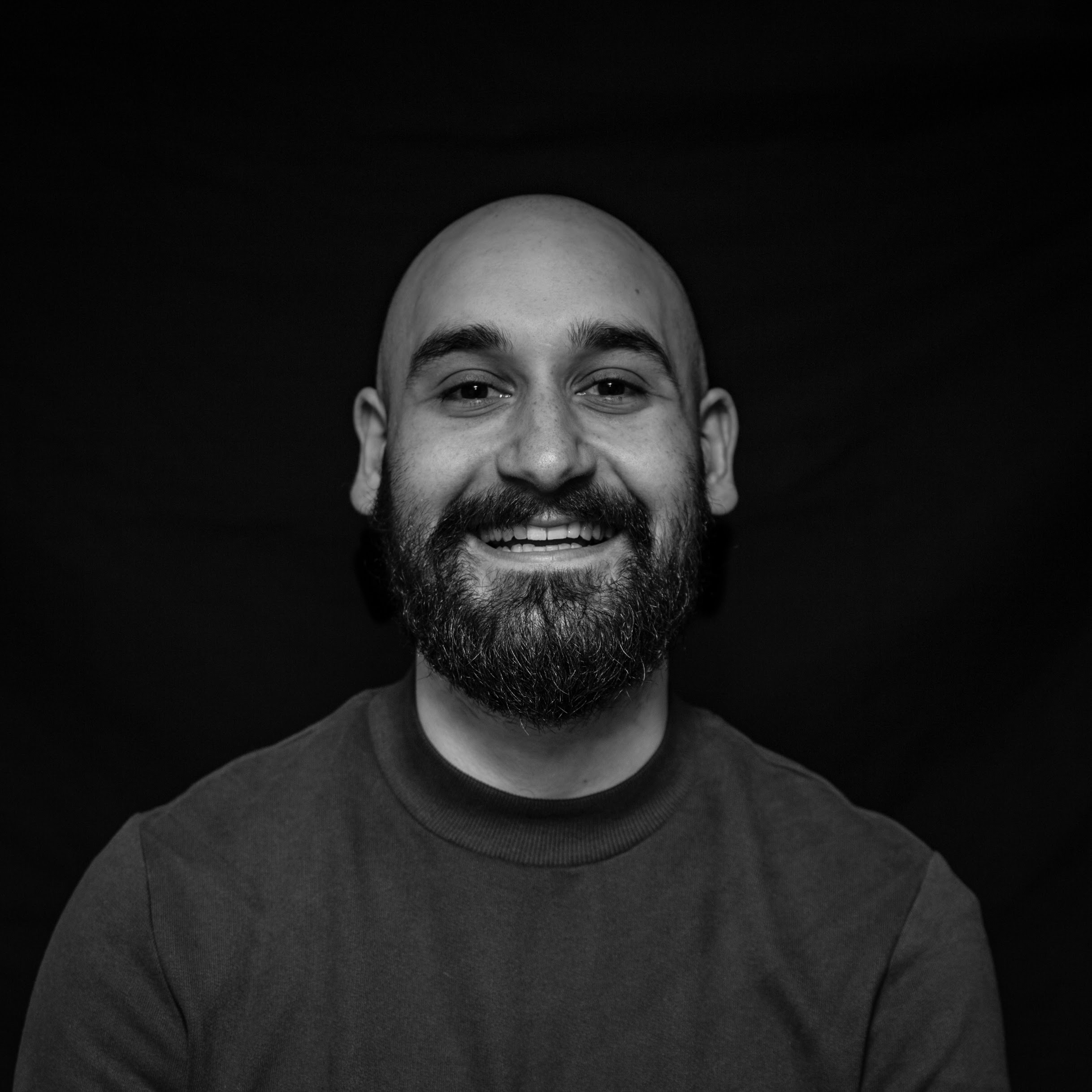 John-Anthony Disotto is the How To Editor of iMore, ensuring you can get the most from your Apple products and helping fix things when your technology isn't behaving itself.

Living in Scotland, where he worked for Apple as a technician focused on iOS and iPhone repairs at the Genius Bar, John-Anthony has used the Apple ecosystem for over a decade and prides himself in his ability to complete his Apple Watch activity rings.

John-Anthony has previously worked in editorial for collectable TCG websites and graduated from The University of Strathclyde where he won the Scottish Student Journalism Award for Website of the Year as Editor-in-Chief of his university paper. He is also an avid film geek, having previously written film reviews and received the Edinburgh International Film Festival Student Critics award in 2019.

John-Anthony also loves to tinker with other non-Apple technology and enjoys playing around with game emulation and Linux on his Steam Deck.
In his spare time, John-Anthony can be found watching any sport under the sun from football to darts, taking the term "Lego house" far too literally as he runs out of space to display any more plastic bricks, or chilling on the couch with his French Bulldog, Kermit.