iPadOS 17 first impressions - a new stage is finally set for iPad Pro and beyond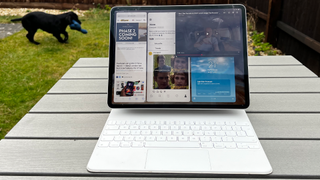 (Image credit: iMore)
First announced at WWDC 2023, iPadOS 17 is now available as a public beta. We've been trying it out, and while some features are in a far better shape than iPadOS 16, there's still a way to go.
For those unaware, Apple has been trying to solve the issue of multitasking on an iPad, arguably since the debut of iOS 4.2 in 2011. At first, you could switch between full-screen apps by double pressing the home button, like an iPhone, but it wasn't until 2015 that we got split-screen apps and slide-over.
Stage Manager was announced as a way to solve multitasking in 2022, but instead, it arrived in a very buggy state in iPadOS 16, while its snappable grid made it frustrating to place the apps wherever you wanted.
But in our time with iPadOS 17, we may finally be able to recommend the feature if you're a heavy iPad user.
What else is new?
Of course, iPad gets last year's big features, as is standard, so widgets have finally arrived on the lock screen. But instead, all of them are displayed on the left, and you can place as many as the column allows.
Being able to create new lock screens on a far bigger display like the iPad is very welcome - these new looks give a great impression on an iPad, especially when some photos hide part of the time.
But interactive widgets are arguably the biggest news here - on the home screen and lock screen, if there's a widget with a toggle, such as Home and Dark Noise, the action will occur within the widget, without launching you into the app in question.
This saves a headache that's never made sense since widgets were redesigned back in 2020 and makes widgets even more powerful.
But of course, it's Stage Manager which has gained the greatest of improvements in iPadOS 17.
Setting the stage, with widgets on the side
To get to the point - Stage Manager in iPadOS 16 was a broken mess. Apps would crash when you would move them around the display, while its external monitor feature would barely work. And when it did, some apps would crash the whole iPad, forcing a restart.
Things didn't get much better as updates arrived to iPadOS 16, and it's a feature that was left off for many users due to its lack of reliability and confusing interface.
But for iPadOS 17, Apple has clearly heard the criticisms, and while it would have been great to have seen this in iPadOS 16.3 and not let these frustrations simmer for almost a year, it finally works great.
First of all, moving apps around the display no longer snaps them aggressively to an invisible grid. You tap and hold, drag an app, and when you let go, it stays in the same place - finally.
If you drag it to the dock or the edge of the display, you'll get a minor bounce-back, but shaking it and letting go, keeps the app in a corner.
This one change gets rid of a huge frustration - and something that should have been here in iPadOS 16, mainly because you could do the same thing in macOS Ventura in 2022. I've found myself using Threads and Safari side by side, while a YouTube video plays and there hasn't been one crash.
The same applies to when I connected the iPad Pro to a monitor - moving apps with the trackpad on the Magic Keyboard felt easier - it was similar to moving an app from one screen to another in macOS - it just worked.
A month on, I've found myself using Stage Manager when I want to use Ulysses, Safari, Threads, and Messages all at once, without the fear of it all collapsing into itself with crashes. It works, and even though I believe it would be even better with a bigger iPad with a 15-inch display, it's a great start at last.
---
Righting the wrongs of last year
For years now, users have been wondering if they can ever work from an iPad full-time. I'm here to tell you that you've always been able to - but its software has restricted others from moving on completely.
From the introduction of external storage support in iPadOS 13 to Final Cut Pro and Logic Pro arriving in May 2023, to a non-buggy working Stage Manager in iPadOS 17.
Sometimes, Apple introduces features that hint towards what it's working on - and Stage Manager, to me at least, gives a big hint that bigger iPads are on the way. The freedom it gives you now in arranging apps, alongside being able to use an external webcam and extend the display to an external monitor, means it's heading towards the iPad becoming an even more powerful content-creation machine.
While iPadOS 17 is still in beta and we could see some features change before its launch later this year, we're hoping that Apple keeps Stage Manager as it is, and perhaps even gives other iPads the ability to use it.
So far, so good Apple - perhaps let us use StandBy mode with our iPad minis next.
Master your iPhone in minutes
iMore offers spot-on advice and guidance from our team of experts, with decades of Apple device experience to lean on. Learn more with iMore!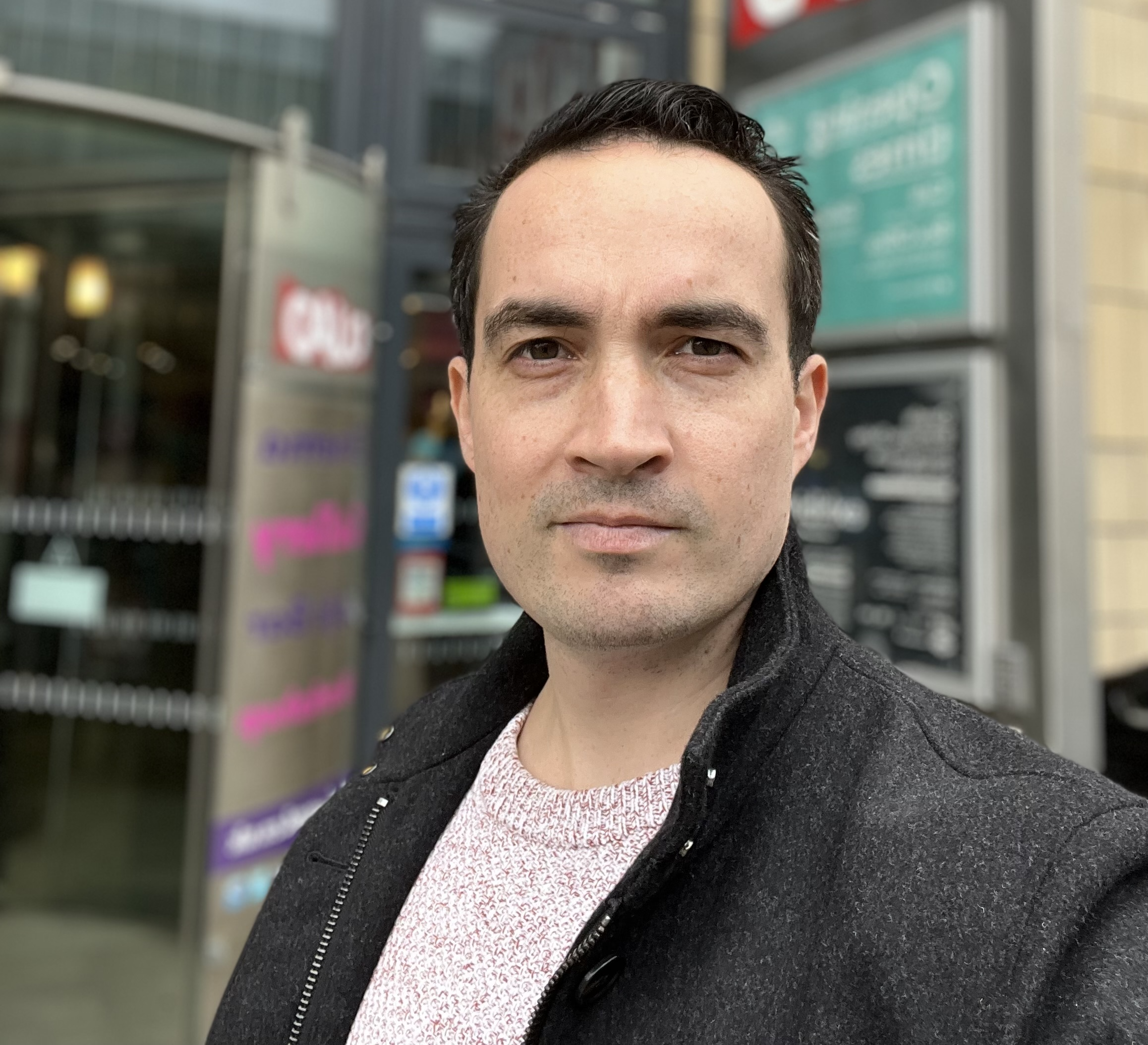 Daryl is iMore's Features Editor, overseeing long-form and in-depth articles and op-eds. Daryl loves using his experience as both a journalist and Apple fan to tell stories about Apple's products and its community, from the apps we use everyday to the products that have been long forgotten in the Cupertino archives.
Previously Software & Downloads Writer at TechRadar, and Deputy Editor at StealthOptional, he's also written a book, 'The Making of Tomb Raider', which tells the story of the beginnings of Lara Croft and the series' early development. He's also written for many other publications including WIRED, MacFormat, Bloody Disgusting, VGC, GamesRadar, Nintendo Life, VRV Blog, The Loop Magazine, SUPER JUMP, Gizmodo, Film Stories, TopTenReviews, Miketendo64 and Daily Star.