HealthKit falls ill to bugs on iOS 8 launch day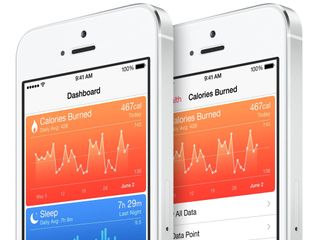 As consumers are updating their current iPhone, iPad, and iPod Touch units to run the latest iOS 8 software that is being made available today to customers for the first time, there are questions surrounding the new HealthKit software. After reports that Apple had pulled HealthKit-compatible apps from the App Store, Apple has finally gone on record to say that the launch of HealthKit apps has been delayed after bugs were discovered.
"We discovered a bug that prevents us from making HealthKit apps available on iOS 8 today," Apple said in a statement. "We're working quickly to have the bug fixed in a software update and have HealthKit apps available by the end of the month."
Originally billed as a centralized location for consumers and medical professionals to track health and fitness data from various third-party apps and accessories, it now appears that HealthKit won't be ready in time for when the iPhone 6 and iPhone 6 Plus goes on sale this Friday.
Source: Tim Bradshaw
lol...Surprise! Posted via the Android iMore App!

FU bloody Asshole! WHy TF are you even here?

Your mum told me about this place during some post-coitus pillow talk... Posted via iMore App

This sort of thing never used to happen when Steve was around, first we had the shenanigans with Maps, now this!

Nope, Steve would tell you that you were entering your data wrong... (you have no signal because you're holding your phone wrong) Posted via iMore App

Shit happens people. Breathe! It'll be ok. Sent from the iMore App
Get the best of iMore in in your inbox, every day!
Thank you for signing up to iMore. You will receive a verification email shortly.
There was a problem. Please refresh the page and try again.