How to Apply for Apple Card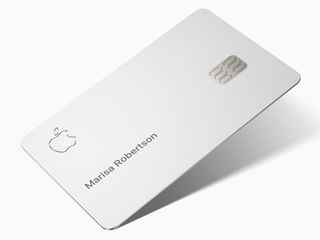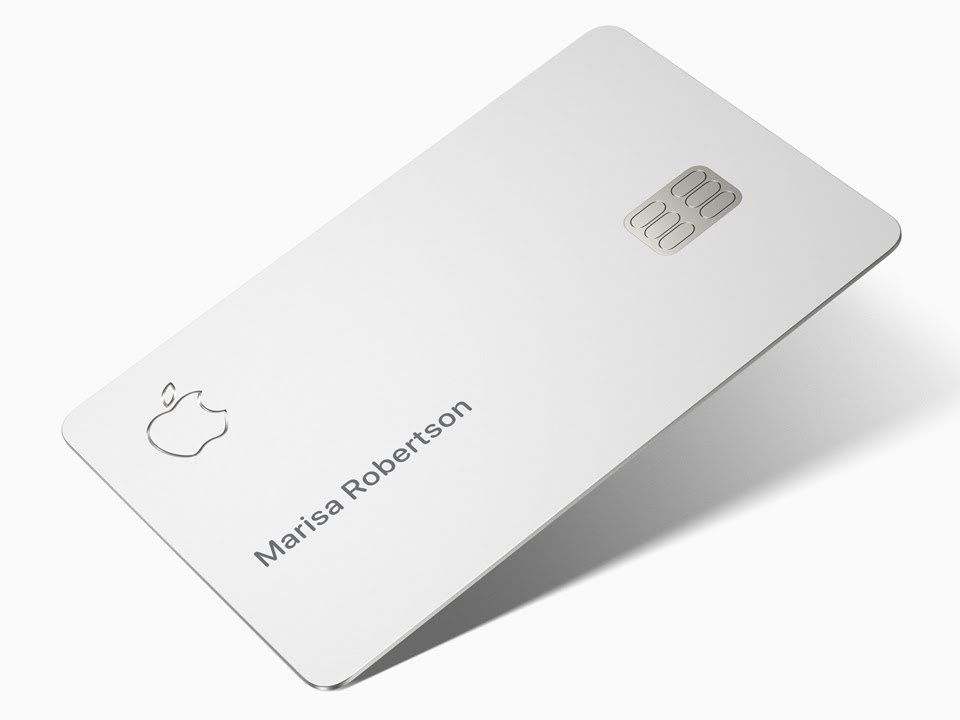 Apple Card is the biggest hyped credit card since Magnises. Apple recently launched its application process web page, which includes a video detailing how to apply.
Just because the Apple Card is Apple's next big thing, doesn't mean you should run out and get one. Remember, this could affect your credit score (and may put you deeper in debt than you've budgeted for). If, however, you've thought about it and have come to the responsible decision to apply for an Apple card, here's how.
Note: Apple Card sign-up appears to currently only be available in a preview capacity. You'll need an invitation from Apple to the Apple Card preview to apply.
What you need to apply
Be sure your Apple ID has updated information with your current phone number, address, and email address for a faster application.
You must be 18 years or older, depending on what state you live in.
Be a U.S. citizen or a lawful U.S. resident with a U.S. residential address that is not a P.O. Box. If you're a U.S. citizen, you can also use a military address.
You must be running iOS 12.4 or later on a supported iPhone (iPhone models with Face ID and iPhone models with Touch ID, except for iPhone 5s).
Have two-factor authentication enabled with your Apple ID.
Be signed in to iCloud with your Apple ID.
If you have a freeze on your credit report, you need to temporarily lift the freeze to apply for Apple Card.
You might need to verify your identity with a Driver License or State ID.
Currently, you'll need an invitation from Apple to apply for an Apple Card. You can sign up with Apple (opens in new tab) to be notified when it's more widely available.
First step: Update your iPhone to iOS 12.4
If you're hearing the buzz about Apple Card, but can't seem to find it anywhere on your iPhone (hint: it's inside the Wallet app), it might be that you still haven't updated your iPhone to iOS 12.4 or later. Once your iPhone is up to date, you'll see the new feature in the Wallet app. Here's how to update.
Launch the Settings app on your iPhone.
Tap General.
Tap Software Update.
Tap Download and Install.
Enter your Passcode if prompted.
Agree to the Terms and Conditions.
Tap Agree to confirm.
How to apply for an Apple Card on your iPhone
Currently, you'll need an invitation from Apple to apply for an Apple Card. You can sign up with Apple (opens in new tab) to be notified when it's more widely available. If you have received an email invitation to the Apple Card Preview, the email will contain an Apply Now button that will take you into the Wallet app to the application.
Once the preview is over and Apple Card becomes widely available, you'll be able to apply directly within the Wallet app per the instructions below:
Launch the Wallet app on your iPhone.
Tap the Add button in the upper right corner of the Wallet app. It looks like a Plus symbol.
Select Apple Card to apply for the Apple Card.
Tap Continue to start the application process.
Fill out the information if it doesn't automatically populate. You'll be asked for the following:

First and last name, date of birth, and phone number
Home address
Last four digits of your social security number and country of citizenship
Your annual income
After you agree to the terms and conditions of the card, your application will be submitted and, if accepted, you'll be presented with your offer, which includes your credit limit, interest rate, and fees. You can tap Offer Terms and Conditions to see your agreement, credit score, and the details of your APR. Tap Accept Apple Card to accept the card.
If you are not approved immediately, you may be asked to submit additional information, like your full social security number, driver's license, state ID, financial assets, or your relationship with Apple. If prompted, providing this information is necessary in order to be approved for Apple Card.
Any questions?
Do you have any questions about how to apply for an Apple Card? Put them in the comments and I'll help you out.
Updated with additional details on the steps and what you need.
Get the best of iMore in in your inbox, every day!
Lory is a renaissance woman, writing news, reviews, and how-to guides for iMore. She also fancies herself a bit of a rock star in her town and spends too much time reading comic books. If she's not typing away at her keyboard, you can probably find her at Disneyland or watching Star Wars (or both).
I'm guessing it will be coming out for everyone on August 8th as you predicted?! I hope so.

I would assume that if they are rate limiting it initially that they'd use a full week to load test if Goldman is ready for unrestricted release.

Considering that Goldman is one of the largest financial institutions in the world, a few hundred thousand apple fans will be no issue to handle.

It should be no issue to handle, but there are no guarantees. A sudden burst of applications and additional credit card transactions could be a problem if the appropriate backhaul isn't in place. We don't know what the requirements are for mobile payment processing.

Can you find out what credit agency that is used to check your credit. I must lift a freeze on my credit before applying and need to know which agency to request the freeze lifted.

I have the same question. I will need to unfreeze my credit prior to applying but would prefer not to have to do all three agencies. Have you heard which agencies Lori?
Thanks!

I received the invite today and applied and approved they pulled TransUnion. Not sure if diff agency based on state. I'm Tx.

Goldman Sachs uses TransUnion. Here's a little guide to help you, if you need it. https://www.imore.com/how-unfreeze-credit-report

Has anybody been able to find if they will charge foreign transaction fees? Trip coming up in October to Montreal and my current card does...so hoping for "no fees" including no foreign transaction fees.

If I recall, Apple noted in the keynote that there are no international transaction fees, but I don't have the T&C yet to confirm.

I have two different Apple ID's. One for iTunes and one for iCloud. Which one would I use and what are the pros and cons of each? This is important to know for all those people who had Mobile Me.

You'd use the one you have assigned to your Apple Pay and Apple Cash account.

That's the problem though. My Apple Pay is tied to my iTunes ID which is not my iCloud acct ID. In the instructions on Apple site it says to sign into one's iCloud acct and all your Apple Card info and data will be kept in your iCloud. So I am still at a loss as to which acct to use.

If the card does not appear in my wallet and i have not received an invite from Apple despite signing up, Then what do you do to access the card to apply?

Wait until Apple Card is more widely available. #anticipation.

So, no one's mentioned yet -- how do you actually PAY your Apple card bill? Surely, they won't mail you a physical bill every month as an option, right? Has to be paid online?? And what happens when you're placing an order over the phone and you're asked for a CCV? Is this available from the app if needed?

You'll be able to pay your bill from within the Wallet app. You will also be able to see your virtual account # and the CCV for it by tapping on the Apple Card in the Wallet app and viewing the details.

Lory -- thanks. So, does this mean the account will require you to have a card for paying the bill attached to the account? No way to get a paper statement and cut them a check? I know they require you to have Apple Cash enabled, but I sometimes I pay bills from accounts that aren't on my phone.

Let me look into this, but as far as I can tell, the only way you can pay your Apple Card bill is through the Wallet app, which means you'd need your bank card to pay the bill.

For the heck of it I decided to pay off my 10 dollar balance and tapped the pay balance button. It then asked me if I wanted to add a bank, with blanks for the routing and account numbers. I tapped next expecting to have fill them in when it automatically pulled them from my Ally debit card I already had in the Wallet app.

I got the invite this morning. Not sure though if I am going to apply.

How did you get the invitation!?

I've been sooo looking forward to acquiring this card! But, even tho' it IS August 8th AND my phone is running iOS 12.4, etc., I've hit "Notify Me" with an iCloud address several times* <sigh> so far nothing! So frustrating!!! (*LOL, maybe I'm sounding too desperate... that I just need more patience? ...the day's not over yet :)

Don't feel bad. I've been doing this every day since Aug. 5. Multiple times per day. Sigh.

Ok, so someone in the comments mentioned they use TransUnion. I applied and it was fast and easy.
My issue was not the credit amount they gave, I'll probably ask them to cut it back.
But the interest rate came back at 17.99%, higher then any card I have.
If they use TransUnion then my current score with them is 820 as of July 17th with no new balances on other cards, no new cards, and nothing that would affect that score.
I checked Equifax and it's at 839. So why a 17.99% rate. I expected 12.99% like my other cards.
I know it's the first time Goldman Sachs has issued credit card, but I think they have some adjustments to make on the approval process. Just my opinion.

839 score and 17.99%, that's odd. My Score is slightly above 800 and they gave me 12.99% and 10k credit. I don't know of any other factors they would use other than score. I like how it puts your cash back right on your Cash card.

The higher you're score is the lower the interest rate it! But the lower you're score is the higher interest rate is!

Just a heads up. I'm sure most know, but your credit score will take a slight hit when Transunion does their check. It's a hard inquiry and my Transunion went down 4 points.

I want an invitation please!!!!!!!!!!

I'm still waiting for my invitation

I am in the military and my current address does not match my driver license because I move every three years. My application keeps getting denied because "can't verify identity". Is there a workaround for this or am I out of luck?
Thank you for signing up to iMore. You will receive a verification email shortly.
There was a problem. Please refresh the page and try again.