How to automatically add music to your library on iPhone and iPad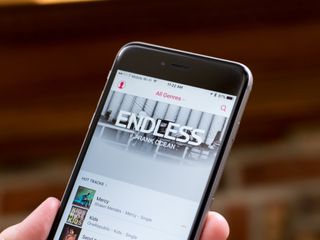 If you have an Apple Music subscription, then you know you can add millions of songs to your collection and even download them to listen to when your internet connection is spotty. If you're the type to want all of your music on your iPhone or iPad and with you at all times (no matter your connection status), you don't have to go in and manually download everything anymore.
Here's how to set things so that the Apple Music you add to your collection automatically downloads onto your iPhone or iPad!
How to enable iCloud Music Library on your iPhone or iPad
First, you need to make sure your iCloud Library is enabled.
Launch Settings from your Home screen.
Tap on Music.
Switch iCloud Music Library to On.
How to enable Automatic Downloads for music on iPhone and iPad
Next, you need to set up automatic downloads.
Launch Settings from your Home screen.
Tap Music. You need to scroll down a bit to find it.
Tap the switch next to Automatic Downloads.
Now, whenever you add music to your Library, it will automatically be downloaded onto your iPhone and you'll be able to listen offline.
Questions?
Have questions or concerns about automatic downloads? Not working? Let me know in the comments below!
Get the best of iMore in in your inbox, every day!
Mick is a staff writer who's as frugal as they come, so he always does extensive research (much to the exhaustion of his wife) before making a purchase. If it's not worth the price, Mick ain't buying.
Are those screen shots from iOS 10? I'm on iOS 9 and don't have automatic download settings in the Music section of the Settings app.

Strange- my iPhone Music prefs screen is different (and using latest OS, 9.3.5). Can't send you a screenshot, but sections are as follows: Show Apple Music// Use Cellular Data/High Quality on Cellular// Sort Albums/iCloud Music Library// Add Playlist Songs to...// EQ/Volume Limit/Sound Check. There is no Automatic Downloads. What am I missing?

This seems like an iOS 10 feature. Would be great to know how to achieve this in iOS 9, if possible.

Oh, man: this is just what I've been waiting for! I have added a ton of songs in Apple Music and I would like an easy way of buying them in iTunes (anybody know how to do so by the batch, not one by one?), but this will be better than nothing--thanks for the heads up!

how to stream music online without downloading like onedrive? just streaming.

This is iOS10 feature, not available in 9

The Automatic Download does not show in iOS 9 latest version - if this is an iOS 10 feature then it is very welcome :) Sent from the iMore App

Do I have to pay for a new download of music, let's say an opera?
Thank you for signing up to iMore. You will receive a verification email shortly.
There was a problem. Please refresh the page and try again.