How to stay safe while playing Fortnite on Nintendo Switch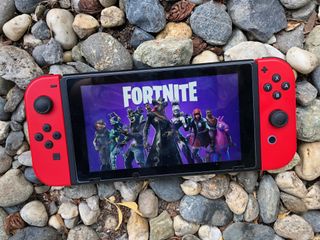 With online games that are as insanely popular as Fortnite is, it is inevitable that you will run into some unsavory characters. There have been a handful of headlines in the past few weeks that point to some pretty aggressive behavior from some players. It's one thing to get frustrated when playing a competitive game but it's another thing entirely to threaten other players.
If you or your young ones are going to be spending a good amount of time playing Fortnite on your Switch, it might be a good idea to keep safety in mind. Here are a few tips that hopefully help you and yours minimize your exposure to online whackos.
Two-Factor Authentication
When it comes to security, it is always a good idea to use two-factor authentications whenever a developer makes it available. It is not totally foolproof but it will make the life of anyone trying to attack your account a lot more difficult.
Open up a browser and head to this page to get started
You will be taken your Epic Games account page. Scroll down to the Two-Factor Authentication section.
Here you can choose to use to use either an authenticator app or do it through email.
Go anonymous!
If you don't want some weirdo to quietly seethe about your sweet Fortnite skills, then you might want to stay off the leaderboards. Here's how to stay anonymous!
From the lobby, open up the menu in the upper right by pressing the + button.
Select the gear icon in the upper right to enter the Settings menu.
Hit the R button to move over to the Account page.
Under Account Info, set your Leaderboard Privacy to Private
Voice chat
One way to avoid jerks online is to minimize your contact with them. In the case of Fortnite, consider reducing your verbosity. Sometimes all it takes is one statement to raise the ire of a troll. If you keep your voice chat interaction to a minimum, you might encounter less reprisal. Jerks can't hate what they can't hear!
Reporting
If you find yourself encountering a player who is abusive or threatening, you should not hesitate to report their behavior to the developer. Whenever possible, take screenshots or record their abuse to include in your report. There are two ways to make a report to Epic Games
If you would like to make a report through your browser, simply go to this page and fill in all the pertinent data.
From the lobby, open up the menu in the upper right by pressing the + button.
Select Feedback.
Choose the Player option.
Fill in the player name and give details as to what happened.
Playing Fortnite can be a blast but it can also be a bit like the wild wild west out there. It's always a good idea to keep privacy and security in mind when you dive into heavily populated worlds like this. Have fun, stay safe, and don't get captured!
How do you stay safe while playing with strangers online?
What's your safety protocol when playing games online? Let us know how you stay safe.
Get more iMore in your inbox!
Our news, reviews, opinions, and easy to follow guides can turn any iPhone owner into an Apple aficionado