How to permanently delete your Facebook account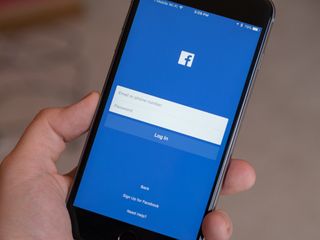 Whether you're someone who's tired of the Facebook drama on your feed, someone who is 100% not down with Facebook's latest nefarious act, or someone who just genuinely wants off of all social media for a while (we don't blame you at this point, TBH), then here's how to get rid of that pesky Facebook account.
How to deactivate your Facebook profile temporarily from your iPhone or iPad
Deactivating your Facebook account is easy to do and can be reversed by merely signing into an app or browser again.
If you're wanting some time away but don't want to commit to deleting just yet, here's how:
Launch the Facebook app on your iPhone or iPad.
Tap on More in the bottom navigation. It looks like three lines on top of one another.
Tap on Settings.
Tap Account Settings in the menu that appears on screen.
Tap General at the top of your screen.
Tap Manage Account.
Tap on Deactivate under the Account option.
You will be prompted to enter your password.
Tap Continue and confirm that you'd like to deactivate your account.
That's all there is to it! If you change your mind and decide you'd like to be on Facebook again, simply log in to any Facebook app or through the browser and your profile will be just as you left it.
How to permanently delete your Facebook account
Sign into your Facebook account in any web browser.
Go to https://www.facebook.com/help/delete_account in any web browser.
Click or tap on Delete My Account.
That's it! Your Facebook account will be scheduled for deletion! Before doing this we highly suggest downloading an archive of your Facebook data so you have it.
Facebook also gives you 14 days to change your mind, which is great if you're super indecisive! Signing into your account from any app or other service within the 14 day grace period will automatically cancel the deletion. Keep that in mind since you'll need to sign out of an iPhone or iPad apps linked to your account in order for the deletion to process correctly.
STILL can't delete your Facebook account? Here's the fix!
Since the whole Cambridge Analytica news broke, some users have had issues with deleting their accounts in regards to password issues.
Facebook has given some users notifications telling them that the password they entered is wrong, when in reality, it's 100% okay.
There is a relatively simple fix to this though, and it's as easy as resetting your password. Here's how!
Launch the Facebook app on your iPhone or iPad.
Tap on More in the bottom navigation. It looks like three lines on top of one another.
Tap on Settings.
Tap Security and Login.
Tap Change password under the Login section of the screen.
Enter in your new password information then Save Changes underneath.
Once you're finished with these steps, try deleting your account again with the new password.
Any questions on Facebook?
Have any of you deleted a Facebook account? If so, what made you do it? Was it a personal reason or Facebook's lack of care when it comes to using your private information? Be sure to let us know in the comments!
Updated January 2019: Facebook has given us yet another reason to delete its content from our lives.
Get the best of iMore in your inbox, every day!
Cella writes for iMore on social and photography. She's a true crime enthusiast, bestselling horror author, lipstick collector, buzzkill, and Sicilian. Follow her on Twitter and Instagram: @hellorousseau
I deleted my facebook account about 6 years ago now. I haven't looked back since. I am so happy I'm not on there anymore. No more virtual fights with people. No religious, political (right and left wing), and **** post that only stir up controversy.

I never have been there. Never will. Or twitter. Or any of the others endless time wasting sites. I don't understand the attraction. I don't need to see pics of what strangers are having for dinner.

None of my friends on Facebook post what they're having for dinner, the content you see depends on the quality of friends you have on there. Twitter is my favorite social network, I can use custom clients like the fantastic client Tweetbot which gets rid of all the bumph and ads. All the statuses have a character limit which means it's easy to skim through updates, plus you can follow lots of companies and news sites on there, making it a great alternative to an RSS feed.

Should be noted, I think Spybook allows impersonators if you delete. That's why Laporte says he just deactivated. Also, somehow they're still allowed to sell your data when they get it from your friends linking their phones and contacts/texts to Spybook.

No, they do not deserve my trust. Deleted facePalm from my devices a long time ago.

BlackRock professional Consult is a foremost professional cybertech firm into digital investigation service (spouse/employee infidelity), database recovery, social media accounts hack/antihack (whatsapp, facebook, snapchat, twitter), online and social media reputation management, and firewall security. Visit blackrockconsultpro.c om and use the contact form or hire the available experts.