How to track activity progress and achievements with Activity for iPhone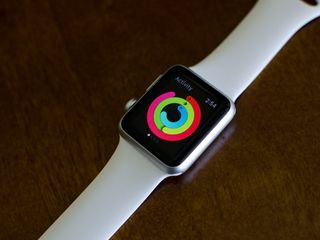 (Image credit: iMore)
Looking for more fitness data than the Workout and Activity apps on your Apple Watch can provide? Look no further than your iPhone: All the data you collect on your watch will automatically be synced with a companion Activity app. This is where you can view further information on your daily movement goals and activities, as well as workout summaries and any achievements you've earned along the way. Follow along and we'll show you how!
How to view daily progress and workouts with the Activity app for iPhone
Launch the Activity app on your iPhone.
Tap on the History tab to view a detailed breakdown of your activity, including workouts.
Tap on the Month view in the top left corner to easily tab through weeks and months.
Tap on any day and scroll up or down to view all recorded data from the Watch's Activity and Workout apps.
How to view your achievements with the Activity app for iPhone
Launch the Activity app on your iPhone.
Tap on the Achievements tab to view all the awards you've earned so far.
Tap on any achievement to see what you did — or still have to do — in order to earn it.
Updated October 2016 to reflect changes in the Watch App
Anything else?
Let us know if you have any other questions by leaving a comment below.
Get the best of iMore in in your inbox, every day!
iMore senior editor from 2011 to 2015.
I got that "silver concentric ring" award after doing a 35 minute walk yesterday.
It means nothing, really, but the animation is so COOL.
Looking forward to earning more awards.

I usually enjoy gamification and like getting "rewards" like badges and stickers but who the hell designed those in the Activity app?! The look horrible, cold and meaningless. It doesn't always have to be all cartoony but those all look alike and are really ugly, which is not at all what I'd expect from Apple's design team.

Unfortunately one cannot add workouts (like swimming) manually and synching from the health app doesn't seem to work...

The Activity app was missing from my iPhone. It didn't appear automatically when I paired the Watch. Rebooting the iPhone fixed it.

"Tracking athletic progress" is a strong term for what you get here, but this does help. Thanks! But (hey Apple!) I'd like to be able to put my meters (and pace) in manually when I row, and also to compare stats from different workouts directly.
Thank you for signing up to iMore. You will receive a verification email shortly.
There was a problem. Please refresh the page and try again.