How to use the Safari toolbar in OS X Yosemite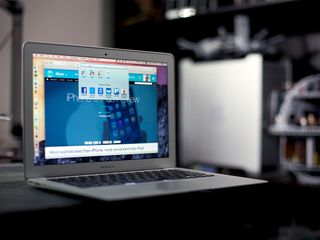 Safari's toolbar has been dramatically reworked in OS X Yosemite. It's a much simpler setup, but there's still plenty of power under the hood. The first thing you may notice about Safari in OS X Yosemite is how simplified it is. Your favorites are gone, too. Or are they? If these are questions you find yourself asking, follow along for a detailed walkthrough of where your stuff went and how to access it!
Where to find your bookmarks, favorites, and more with Safari in Yosemite
The default toolbar set is different in OS X Yosemite. Gone are iCloud Tabs and Downloads buttons. Instead, a Sidebar button now appears to the left of the Address and Search field while a Share button appears to the right of it. A Show All Tabs button is also part of the default set now.
You're still able to customize the toolbar however you'd like — simply click the View menu and select Customize Toolbar..., and you can click and drag your favorite buttons into place. Once you're happy with the setup, click the Done button. And if you get it hopelessly mucked up, you can simply drag the default set into the toolbar.
The Address and Search field works like it always has. But as soon as you soon as the cursor pops up in the address bar, you'll see how different it is. A drop down menu displays all of your favorites. And if you have folders there, you'll see them with an embellishment you might recognize from iOS: Thumbnails showing you what's inside of each folder too. Your frequently visited sites are also here.
The Safari toolbar searches Wikipedia, Maps and iTunes, just like with Spotlight. Type in a search query and Safari will work its tendrils out to the Internet to see what comes back, will give you directions and will show you iTunes links too.
So as you can see from above, all of the features you've grown accustomed to in Safari are still there. They've just been condensed in some cases, or even became optional so folks that don't use them, don't have to. So what is your take on the new Safari? Do you like it better, worse, or not sure yet? Be sure and let me know in the comments!
Get the best of iMore in in your inbox, every day!
I am in love with the new Safari. There's a beast lurking under the sleek, minimalistic browser and it looks beautiful too. What more can a man want.

"Where to find your bookmarks" How do you bookmark & access your bookmarks?

I'd like to know how I can reveal text labels in Yosemite's Safari's Toolbar. Mail allows this option.

"I'd like to know how I can reveal text labels in Yosemite's Safari's Toolbar. Mail allows this option." I also find it strange that Apple don't seem to allow this. Especially since the text labels are there to be seen if you right click "Customise Toolbar…" in the View menu.
Thank you for signing up to iMore. You will receive a verification email shortly.
There was a problem. Please refresh the page and try again.