iMac (2021) vs iMac (2020): Which should you buy?

(Image credit: iMore)
All the CPUs

The all-new iMac doesn't just look really snazzy in all those colorways; it's also packing the new M1 processor that Apple claims can improve CPU performance by up to 85%.
For
New lightning-fast M1 processor
Ultra-slim and sleek
Comes in pretty colors (Even the accessories!)
Better photo/video quality
Six speakers, including two subwoofers
Against
Fewer add-ons and options available
Many programs may not yet support M1 processing speeds
All the upgrades

Although the decade-old design is starting to feel a bit dated, the 2020 iMac still gives you tons of upgrade options, such as a full 8TB of storage.
For
Lots of options and add-ons available
More flexibility and hardware upgrades
5K display
Has more ports, including USB-A and SD cards
Supports two additional screens/monitors
Against
Processor is a bit slower
Only available in the same old silver
Design is starting to look dated
Won't work with Magic Keyboard with Touch ID
Now that Apple has finally released its M1 iMac, you maybe be feeling the urge to upgrade. The big question is, is it really any better than the 27-inch iMac that was released in 2020? That will depend on your own definition of "better." Yes, the 2021 iMac has an all-new design that's available in a rainbow of drool-worthy colors, but does it really perform any better? Let's take a look at some basic pros and cons of each model:
iMac (2021) vs iMac (2020): Key Differences
While there are some major differences between these two machines, such as processor and design, there are also many close similarities. Display, resolution, graphics, and camera are not so different in the two models. Here are some tech specs for comparison:
Swipe to scroll horizontally
| Header Cell - Column 0 | iMac 2021 | iMac 2020 |
| --- | --- | --- |
| Cost | From $1,299 | From $1,799 |
| Size | 24 inches | 27 inches |
| Display | 4.5K Retina | 5K Retina |
| Resolution | 4480 by 2520 pixels | 5120 by 2880 pixels |
| Processor | 8-core Apple M1 chip | (Up to) 10-core Intel Core i9 processor |
| RAM | (Up to) 16GB | (Up to) 128GB |
| Storage | (Up to) 2TB | (Up to) 8TB |
| Camera | 1080p FaceTime HD camera with M1 image signal processor | 1080p FaceTime HD camera |
| Sound | High-fidelity six-speaker system with force-canceling woofers and spatial audio | Stereo speakers |
| Ports | Two Thunderbolt / USB 4 ports and Gigabit Ethernet | Two Thunderbolt 3 (USB-C) ports, Four USB-A ports, Gigabit Ethernet, SDXC card slot |
| Keyboard | Magic Keyboard with Touch ID | Magic Keyboard |
| Dimensions | 18.1 inches x 21.5 inches x 5.8 inches | 20.3 inches x 25.6 inches x 8 inches |
| Weight | 9.83 pounds | 19.7 pounds |
It deserves mention that this chart may be a bit misleading. When you look at RAM between the two models, it would appear at first glance that the iMac 2020 has eight times the RAM capacity as the iMac 2021. This is not exactly the case; yes, you can get up to 128 GB of RAM on the iMac 2020 because of its upgradable format, but it doesn't come like that in its base model.
At its base model, the 2020 iMac comes with 8GB of RAM and 256GB of storage, but because of the available upgrades, you can pay to incorporate up to 128GB of RAM and 8TB of storage. The 2021 iMac does not offer so many upgrade options, one reason for its slimmer, lightweight profile, and lower price point.
iMac (2021) vs. iMac (2020): 5K versus the rainbow
The first and most obvious difference between the iMac 2021 and the iMac 2020 is the updated design. The 27-inch iMac released in 2020 has the same silver color and black-bordered display that we've come to know and love. The 2021 version comes in six heartbreakingly beautiful colorways that make it extremely difficult to choose just one. (I'm a sucker for pretty colors.) As if this weren't refreshing enough, the keyboards, trackpads, and power cables will match the color of your choice. This is a huge change, and it makes me very happy.
Besides the rainbow of colorways, the 2021 design is also shockingly slim and lightweight at only half an inch thick and 50% of the volume. It weighs much less than half of the previous year's model. This is made possible by the sleek M1 processor that runs cooler with fewer fans. All of these changes make for a more streamlined design that is less expensive for Apple to produce.
Now let's talk display. The 2021 iMac is obviously much smaller at only 24 inches versus the 27-inch 2020 model. This means that there just isn't enough pixel space for an actual 5K display, so the 2021 iMac clocks in at 4.5K while the previous model has a full 5K display at 5120 by 2880 pixels. When it comes to picture clarity, color display, and brightness, the two units are the same. It could be argued that the newer version could provide better video playback and gameplay due to the faster processor, but we'll leave that for the next section.
iMac (2021) vs. iMac (2020): Really, really fast versus blinding speed
Now, this is where the newer iMac could blow its predecessor out of the water. The new M1 chip in the 2021 iMac is crazy fast; Apple claims it will increase CPU speeds by 85% over the previously used Intel Core i5 processor. That is a significant difference. This will be even more pronounced when it comes to motion graphics.
While both the monitors have virtually the same display, the M1 chip will lend extra power to GPU performance, supposedly improving by as much as 200%! That means high-definition video and gameplay should perform better on the 2021 iMac. Speaking of videos, if you like to watch movies using spatial audio, the iMac 2021 supports that with six speakers that include two subwoofers.
The baseline model of the iMac 2020 comes with a 6-core Intel Core i5 processor, but you do have the option here to upgrade to a 10-core Intel Core i9, which could give the 8-core M1 processor a run for its money. M1-equipped laptops still outperformed Intel's latest and greatest processors in benchmark tests, but not by much. So if you need lightning-fast speeds, the M1-equipped iMac is probably your best bet, but the iMac 2020 is certainly no slouch, especially when it's been upgraded to the highest-tier processor option.
iMac (2021) vs. iMac (2020): Slim affordability versus all the upgrades
To make its latest model more streamlined, Apple has reduced the upgrade options on the 2021 iMac. That's one reason why it's so slim, lightweight, and affordable. In doing this, however, it does lose some of the more powerful options that were available in previous models.
As demonstrated in the technical specs above, the 2020 iMac started with a 6-core processor, 8GB of RAM, and 256GB of storage, which doesn't sound all that great. But because of the flexible upgrade options, you can pay for a better processor or to increase RAM and storage to a whopping 128GB and 8TB, respectively. Now that's a beast of a machine!
The 2021 iMac, on the other hand, only has options up to 16GB of RAM and 2TB of storage - a lot less than the available options on the 2020 iMac. This lack of flexibility can make the 2020 iMac look more attractive to buyers who work with heavy programs or giant file sizes. On that note, the iMac 2020 also allows you two use two additional monitors alongside the main 27-inch monitor, while the 2021 iMac only allows for one additional screen.
So, for now, the 2020 iMac could still be the better option for professionals accustomed to working with multiple monitors and large storage/RAM capacities. The 2020 iMac also has more built-in ports, so you don't have to buy a dongle to plug in a USB-A or SD card.
iMac (2021) vs. iMac (2020): Which one should you get?
If you're like me and feel happy with a speedy, lightweight machine that looks and feels beautiful to work with, then the 2021 iMac is the way to go. All of those gorgeous colorways and the matching accessories are enough to sell me on this machine from the get. Then again, I personally don't need a ton of storage, RAM, and monitors for what I do.
If you work with monstrous computers that need multiple TB of storage, crazy RAM capacity, and two additional monitors to work efficiently, then the iMac 2021 might not be the best choice. For those purposes, the 27-inch 2020 iMac is still an upgradable beast of a computer that comes with all the extra options your heart desires.
With that being said, if you like lots of big screens, but you really want that lightning-fast M1 processor, then you might want to hold off. There are rumors that an even bigger M1 iMac might be in the works, and if a new 27-inch or even 32-inch iMac is released in 2022, it may very likely come with bigger RAM and storage capacities, as well as other flexible options.
The choice is yours, but if you need something right now, then you'll have to choose between the cool colors and lightning-fast processor of the 2021 iMac or the huge upgrade options and flexibility of the 2020 iMac.
Affordable and speedy
If you're a sucker for minimal design, pretty colors, and breakneck processor speeds, then the 2021 iMac is your new soulmate.
Big flexibility
For professionals who work with big programs, big files, and big screens, then the larger iMac 2020 with all its considerable upgrade options is still the best choice.
Master your iPhone in minutes
iMore offers spot-on advice and guidance from our team of experts, with decades of Apple device experience to lean on. Learn more with iMore!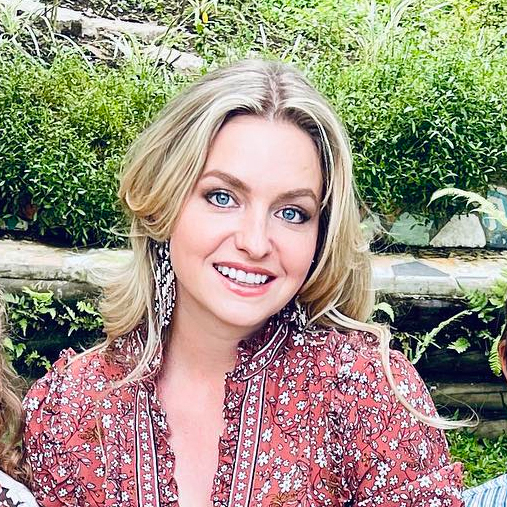 Jaclyn Kilani is a content writer at iMore. She's a longtime Apple addict with a flair for creating (written works, design, photos; you name it!) on her devices. Jaclyn has also worked in the marketing sector for over 16 years, dabbling in a bit of everything from writing to graphic design and digital marketing. In her heart of hearts, however, she is a born writer and an avid reader who adores everything about the written word. Someday she may even churn out a book or two.

Throughout her career, Jaclyn has also developed something of an addiction to all things Apple. Her professional and personal life is enhanced by an ever-growing collection of iPhones, iPads, MacBooks, Apple Watches, and even AirTags. Luckily, this expensive habit is of great use to her work at iMore, where she writes with authority on Apple products and the accessories that go with them.