iMore show 582: Angry Crossing: Uber Coverup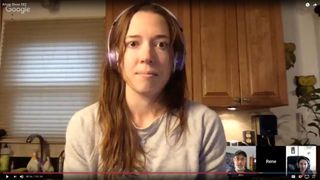 The iMore show brings you everything you need to know about the week in iPhone, iPad, Watch, TV, Mac, and Apple! {.intro}
This week, Lory Gil, Serenity Caldwell, and Rene Ritchie talk about some happy topics, as well as some not so happy topics. First up, they each share their favorite Holiday shopping deals. Next, the conversation pivots to Portrait Mode and depth effect on iPhone X compared to Google's Pixel 2 XL.
Lory shares her enthusiasm for Nintendo's newest game for iOS and Android — Animal Crossing: Pocket Camp. It's based on a freemium model with in-app purchases. But, as Lory attests, you can enjoy many hours of the soothing game with very little or no cash outlay.
Leaving the happy world of Animal Crossing behind, the topic turns to Uber and yet another scandal. This time, the company discloses a hack in 2016 that compromised 57 million accounts — paying hackers $100,000 in the process to keep it quiet.
Finally, the Federal Communications Commission and U.S. legislators are preparing for a vote that threatens to undo existing to net neutrality regulations. The group discuss why net neutrality is critical to ensuring a free and open future for all citizens on the internet.
Listen now
Show notes
Net neutrality, consolidation, monopolies, and you
Hosts
Be part of the show!
Send in your comments, questions, feedback, or follow-up to:
Jim Metzendorf has been using Macs since 1994. He is a podcaster, freelance audio/video editor, and author of 'The Professional's Guide to Audio Podcast Production'. Jim also teaches audio production at a college in Cleveland, Ohio. Follow him on Twitter: @jmetzendorf
Thank you for signing up to iMore. You will receive a verification email shortly.
There was a problem. Please refresh the page and try again.