iMore show 601: Lory's List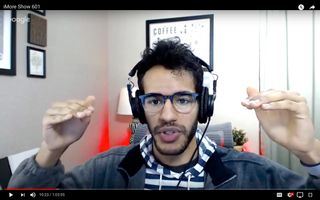 Mikah Sargent and Lory Gil hold down the fort and chat all about the week's news for Apple users. Final Cut Pro X is being updated to 10.4.1, adding support for a new lossless codec, ProRes RAW, and built-in closed captioning support.
Additionally, Facebook is starting to make good on its promise of easier control over your data by allowing deletion of multiple third-party app permissions at once. Apple has hired Google's former chief of search and AI. To wrap things up, Lory and Mikah share two of their favorite apps. Join us!
Listen now
Show notes
Sponsors
Hosts
Be part of the show!
Send in your comments, questions, feedback, or follow-up to:
Jim Metzendorf has been using Macs since 1994. He is a podcaster, freelance audio/video editor, and author of 'The Professional's Guide to Audio Podcast Production'. Jim also teaches audio production at a college in Cleveland, Ohio. Follow him on Twitter: @jmetzendorf
Thank you for signing up to iMore. You will receive a verification email shortly.
There was a problem. Please refresh the page and try again.