Facebook: Everything you need to know!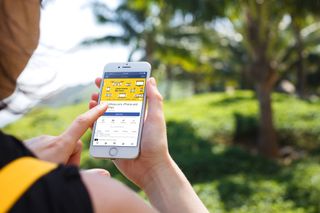 Pretty much everyone has a Facebook account. Grandmas, middle schoolers, celebrities, fast food restaurants — you name 'em, and I can say with at least 85% certainty that you'll be able to find them on Facebook. However, maybe you've just emerged from some sort of self-imposed Walden forest isolation scenario and are extremely confused about this whole Facebook business. Or maybe you're just a casual user who wants to know how to better utilize the site so you can get the full Facebook experience. Either way, fear not: we've got you covered.
What's new with Facebook?
Check back here for the latest updates in Facebook news.
August 1, 2018 - New Tools to Manage Your Time on Facebook
Today Facebook has announced their activity dashboard which is being introduced as a way to manage time. After meeting with mental health experts, the massive social media platform has taken aim at the time you actually spend on it.
Want to know how long you spend on apps like Facebook or Instagram? Go to the settings page on Facebook. Tap "Your Time on Facebook." At the top, you'll see a dashboard showing your average time for that app on that device. Underneath that is the option for giving yourself an alert if you hit a certain amount of time on the app.
July 25, 2018 - Facebook's Watch Party lets you watch videos with your friends
Ever wish you could enjoy a video with your friend group in real time without having to actually be in the same room? Well round up the gang (virtually), because thanks to Facebook's new feature, now you can.
Called Watch Party, the feature was revealed back in May, and allows members of Facebook groups to watch and interact with videos together. Here's an overview, according to FB's newsroom post:
Facebook emphasized how Watch Party can benefit Groups both large and small, and can be used for everything from hosting Q&As and workshops to sharing a loved one's graduation video to just hanging out and going on a cat video spree with your friends.
The social media giant also noted that it's currently testing the Watch Party feature outside of groups as well and is exploring the idea of Watch Parties for Pages, but there's no word yet on if and when it will be widely available for the public. For now, the feature is strictly Groups-centric.
If you'd like to test out Watch Party for yourself, FB is hosting a Weekend of Watch Parties to celebrate the feature's launch. From July 27 to July 29, Facebook Groups worldwide (like Buzzfeed's Tasty Group and Outdoor Afro) will host Watch Parties to connect their communities. Check out FB's original post for a more exhaustive list of the Groups participating.
June 27, 2018 - Choose to snooze what you don't want to see
Don't want to read news about a certain politician? Sick of constant reminders of sports teams and events you don't actually care about? Trying to block spoilers to a brand new horror movie?
Then just snooze that keyword on your Facebook timeline.
In order to snooze a certain topic, you have to come across a post about it first. Then click or tap the dropdown arrow on the post to snooze it!
Facebook has already given people the option to snooze certain people for 30 days.
June 12, 2018 - Facebook is tracking A LOT more information than you think it is...
Just when you think that Facebook is getting a bit more transparent (I mean, just look at the update I made directly below this one less than 3 hours ago...) new information shows that the social media app is gathering way more information than you think it is.
Mark Zuckerberg claimed he would answer any and all questions about Facebook's data mining that he couldn't find during his Cambridge Analytica testimony at a later date, and now congress has released a huuuuuuge document answering everyone's questions:
And it's kind of super creepy.
Buzzfeed has decided to share 18 things that Facebook is tracking that you might not know about:
information from "computers, phones, connected TVs, and other web-connected devices," as well as your "internet service provider or mobile operator"
"mouse movements" on your computer
"app and file names" (and the types of files) on your devices
whether the browser window with Facebook open is "foregrounded or backgrounded," and time, frequency, and duration of activities
information about "nearby Wi-Fi access points, beacons, and cell towers" and "signal strength" to triangulate your location ("Connection information like your IP address or Wi-Fi connection and specific location information like your device's GPS signal help us understand where you are," said a Facebook spokesperson.)
information "about other devices that are nearby or on their network"
"battery level"
"available storage space"
installed "plugins"
"connection speed"
"purchases [users] make" on off-Facebook websites
contact information "such as an address book" and, for Android users, "call log or SMS log history" if synced, for finding "people they may know" (Here's how to turn off contact uploading or delete contacts you've uploaded.)
information "about how users use features like our camera" (The Facebook spokesperson explained, "In order to provide features like camera effects, we receive what you see through camera, send to our server, and generate a mask/filter.")
"location of a photo or the date a file was created" through the file's metadata
information through your device's settings, such as "GPS location, camera, or photos"
information about your "online and offline actions" and purchases from third-party data providers
"device IDs, and other identifiers, such as from games, apps or accounts users use"
"when others share or comment on a photo of them, send a message to them, or upload, sync or import their contact information"
June 12, 2018 - Facebook updates privacy, becomes leader amongst social media apps
It's been a rough road for Facebook ever since the whole Cambridge Analytica news broke a couple of months back, but since then the social media juggernaut has detailed its collaboration with a design lab that's focues on privacy and located in Dublin, Ireland called TTC labs which stands for Transparency, Trust, and Control.
June 1, 2018 - Facebook is removing trending
The trending sidebar was introduced on your Facebook page back in 2014, but as of 2018, the death of the sidebar hath cometh:
Instead Facebook will add new labels to news stories so people can still use the social media platform as a news source.
May 23, 2018 - You don't have to use a phone number for 2-factor identification anymore
Facebook is allowing users to opt out of using their phone number for more secure 2-factor identification: this follows a February incident where users reported Facebook spamming them with an usual volume of messages, causing a bit of backlash.
Now users will be able to choose a hardware token or an app as their second confirmation factor.
May 16, 2018 - Facebook will launch a Cloud Storage feature
You know how with Snapchat and Instagram Stories the app saves what you've recorded/shot so you don't have to worry about taking up precious camera roll space? Well Facebook is following in those in-app camera storage footsteps!
The new features are first set to launch in India and will be available globally in the upcoming weeks.
May 15, 2018 - Facebook's Transparency Report: Bye-bye hate speech and bad content
Today Facebook released its latest Transparency report. In it, the massive social network highlighted detailed plans on how and why Facebook plans to take action towards enforcing its Community standards: especially when it comes to hate speech, spam, violence, nudity, sexual activity, terrorist propaganda and fake accounts.
Though Facebook has attempted to monitor and police trickier, more delicate areas on their platform, it still admits that identifying things like hate speech isn't perfect in any way, shape, or form.
April 6, 2018 - Facebook will add an 'unsend' feature to Messenger in the coming months
Facebook's found itself in an ocean of hot water lately. Following scandals with Cambridge Analytica and being discovered of storing call and text logs for Android users of its Messenger app, it was reported that Facebook was secretly deleting Messenger messages sent by Mark Zuckerberg and other executives at the company.
This news didn't sit all that well with a lot of users, and to make good, TechCrunch reports that Facebook will roll out an "unsend" feature to Messenger at some point this year.
We don't know how this will work just yet, but it's likely you'll be given x amount of time to revoke a message that you send so it disappears from you and your recipient's eyes.
Facebook already offers something similar with its Secret Message feature for encrypted chats, as this allows you to set messages to automatically expire after a certain amount of time. Facebook says it's "discussed this feature several times" and that —
TechCrunch notes that the feature will be available in "several months", so we'll be sure to keep an eye out for when it eventually drops.
April 4, 2018 - Facebook has outlined a plan to better protect your information
Today, Facebook's Chief Technology Officer Mike Schroepfer published a blog post in which he states that the company believes the Facebook information of up to 87 million people may have been improperly shared with Cambridge Analytica — much more than was initially estimated. As part of the attempt to repair the site's image, the post also outlines a plan to restrict the use of application programming interfaces, or APIs (from which data can be extracted) on various parts of the site. Here are the highlights:
Events API:Until today, people could grant an app permission to get information about events they host or attend, including private events. This made it easy to add Facebook Events to calendar, ticketing or other apps. But Facebook Events have information about other people's attendance as well as posts on the event wall, so it's important that we ensure apps use their access appropriately. Starting today, apps using the API will no longer be able to access the guest list or posts on the event wall. And in the future, only apps we approve that agree to strict requirements will be allowed to use the Events API.
Groups API:Currently apps need the permission of a group admin or member to access group content for closed groups, and the permission of an admin for secret groups. These apps help admins do things like easily post and respond to content in their groups. However, there is information about people and conversations in groups that we want to make sure is better protected. Going forward, all third-party apps using the Groups API will need approval from Facebook and an admin to ensure they benefit the group. Apps will no longer be able to access the member list of a group. And we're also removing personal information, such as names and profile photos, attached to posts or comments that approved apps can access.
Pages API:Until today, any app could use the Pages API to read posts or comments from any Page. This let developers create tools for Page owners to help them do things like schedule posts and reply to comments or messages. But it also let apps access more data than necessary. We want to make sure Page information is only available to apps providing useful services to our community. So starting today, all future access to the Pages API will need to be approved by Facebook.
In addition, Facebook will begin implementing the changes to Login that the company announced two weeks ago. Now, users will need to approve all apps that request access to their information. On top of that, apps will have to meet strict standards before they can access any user data, and no app will be allowed to ask about a user's religious views, political views, relationship details, work history, or any other personal details.
Finally, starting on Monday, individuals will begin seeing a link at the top of their News Feed telling them exactly what information they've shared with the apps they're using. If you're uncomfortable with any practices you discover, you will then be able to remove any apps you don't want any longer. You'll also be able to see if any of your information may have been shared with Cambridge Analytica.
Note that these changes aren't just limited to FB, either — the company is limiting the Instagram API so that information like follower lists and comments can't be extracted from the app. FB is also shutting down Insta's old API platform earlier than planned.
For more information you can check out Facebook's original blog post here.
March 20, 2018 - Facebook embroiled in Cambridge Analytics mess
Facebook has been caught allowing the personal data of fifty million users — 50,000,000 — get siphoned off by political data company Cambrige Analytica and hiding it until it knew the story would come out in the press.
From The New York Times:
From The Observer:
Back to the New York Times:
Basically, if you took one of the surveys, your data was taken. Worse, the discrepancy between the 270,000 users who participated in the surveys and the 50,000,000 who had their data taken is because Facebook didn't just allow access to the survey-takers, but to the friends of the survey-takers as well.
March 13, 2018 - Facebook is about to launch News for its Watch video platform
According to a report by Axios, Facebook is looking to expand its on-demand video platform, Watch, by adding news sometime this year — most likely in the summer.
Campbell Brown, Head of News Partnerships for Facebook, shared this statement about News for Watch when Axios reached out for comment:
In addition, Axios' anonymous sources who are supposedly close to the project say that FB is testing different video partnerships with up to 10 news publishers, both legacy and video-first. The testing, which is expected to begin sometime in summer 2018, will run for "at least a year." News content featured on the platform will apparently be required to be three minutes or longer — a bit different than the easily digestible short clips we're used to when it comes to internet news. This is likely an intentional choice, as the social media giant is working to establish itself as a more credible news source after it was widely criticized for enabling the spread of misinformation back in 2017.
As AppleInsider notes, News for Watch may prove itself a worthy competitor against Apple News, which has struggled to maintain both relationships with publishers and a consistent stream of readers in the past. AppleInsider also mentions that Apple has yet to add any news-related shows to its upcoming TV slate, which could make FB's News for Watch a huge plus for individuals who prefer to keep up with current events by watching TV.
January 16, 2018 - Facebook aims to declutter Messenger in 2018
According to a blog post by Facebook's VP of messaging products David Marcus, the social media site has finally admitted that the Messenger app has become "too cluttered," clouding Facebook's fairly new mission to emphasize connectedness. Marcus attributes this to FB's zeal to add new features, and states that this is an issue the team is aiming to address this year:
The capabilities added range from group payments to ads to an impressive number of bots and more, all of which pretty much annoyed the heck out of Messenger users and contributed to obscuring the initial intention of the app: to quickly communicate with loved ones and colleagues. However, the company neglected to mention exactly which features it considers to be clutter, or what the de-cluttering process will even entail.
In addition to touching on his goal to streamline Messenger, Marcus also outlined plans to make the app more visual, predicting visual messaging will "fully explode in 2018." This means more video, more gifs, more emoji, more stickers, and faster and more intuitive camera features.
January 10, 2018 - Facebook is getting city-specific with new 'Today In' feature
According to a report by TechCrunch, Facebook has just started testing a new locally-focused feature called "Today In" that blends city-specific events, news, and announcements into one convenient tab.
Though right now, the feature is only available in certain cities (New Orleans, Louisiana; Olympia, Washington; Billings, Montana; Binghamton, New York; Peoria, Illinois and Little Rock, Arkansas), the social media site will likely expand it if testing is successful. If you're one of the lucky individuals living in one of the aforementioned test markets, you can access Today In via the Facebook app by tapping the menu button in the bottom right and selecting it from the navigation list that appears.
All of this is being spearheaded by Facebook's News Partnerships team and comes as part of the company's mission to build closer partnerships with local news sources in an effort to combat fake news. It also falls in line with Facebook's mission statement, which they revamped last year: "To give people the power to build community and bring the world closer together."
Though this does feel like a step in the right direction for the social media giant, Facebook still has a way to go before it reaches its purported goal, and, as TechCrunch mentions, the company will almost certainly receive notable backlash from advertisers if it starts prioritizing local events and businesses on a grand scale:
If you're able to check out Today In during this testing period, let us know what you think of it in the comments!
December 21, 2017 - You can now use Universal's music in your Facebook videos
In a joint press release today, Facebook and Universal Music Group announced "an unprecedented global, multi-year agreement" that will allow Facebook to use UMG's music catalog for "video and other social experiences" on Facebook, Instagram, and Oculus. That means now you could ostensibly use Universal artists' music in the background of your FB or Insta videos without needing to be concerned about any legal backlash.
Tamara Hrivnak, Head of Music Business Development and Partnerships, Facebook, shared her enthusiasm for the possibilities of the partnership in a statement:
Though this deal obviously is in part to fend off having to deal with copyright issues, it also seems to be the latest addition to Facebook's recent push for creativity and community building with a special emphasis on video content and allowing public figures to connect with their fans. This comes after the release of the new Facebook for Creators app as well as Facebook's new "Sound Collection" video editing tool. The announcement from the social media giant notes that in the future, functionality will expand beyond just inserting licensed music into your personal projects — users will, at some point, be able to "access to a vast library of music across a series of social features," making Facebook even more of a one-stop internet shop than it's already attempting to be.
December 18, 2017 - Facebook is going to start demoting "engagement bait" in your News Feed
Sick of all of those "LIKE and SHARE for a chance to win a new car!" posts glued to the top of your News Feed? You're in luck — Facebook announced in a blog post today that it will begin demoting "spammy posts on Facebook that goad [users] into interacting with likes, shares, comments" starting this week, whether they were created by an individual user or a Page.
In order cut down on the amount of these annoying pleas, the company trained a machine learning model to detect engagement bait by reviewing and categorizing hundreds of thousands of posts tactics. teams at Facebook have reviewed and categorized hundreds of thousands of posts to inform a machine learning model that can detect different types of engagement bait. In addition, Facebook will also be more proactive in demoting Pages that regularly use engagement bait to get their content to the top of everyone's News Feeds. However, they're not making any cuts right away — the process will take place over the course of several weeks, giving companies due time to adapt to the new rules before they get penalized.
Now, you may be saying, "But what about posts that use likes and shares to get the word out about something important, like a missing person?" Don't worry — Facebook also addressed that issue:
These demotions are just the latest in Facebook's recent efforts to cultivate a more "authentic" environment, as the company also worked on demoting sensationalized clickbait headlines and low-quality, malicious webpage experiences earlier this year.
December 12, 2017 - Facebook brings augmented reality to Messenger
It seems like augmented reality is everywhere nowadays, and Facebook has taken notice.
This week, the social media juggernaut announced that AR will soon be coming to its Messenger app through a feature called World Effects.
The new AR features will sport everything from 3D icons to pop-up phrases like "bae" (if you're not sick of that word already, that is), "miss you", and more — and it's safe to say that Facebook will be updating and adding more and more AR features as the weeks move forward, just like any other social media app with filters.
In order to access and add a World Effect, all you need to do is open the Messenger Camera from your inbox or directly from a conversation you were having. Then you can scroll, tap, and adjust your effect to overlay it on your image or video.
December 11, 2017 - Facebook's "Ticker" feature is, thankfully, no more
First spotted by a smattering of Facebook users and reported by Ingrid Lunden at TechCrunch, it seems that Facebook has officially axed the Ticker: the creepy feature to the right of your news feed that showed you your friends' recent activity. It included everything from what posts they liked to their comments on others' photos, and was generally seen as both a guilty pleasure and eerily voyeuristic.
The change, like many other recent changes to Facebook's layout, was made quietly. However, users had been reporting the feature's disappearance for many weeks, with one user even creating a thread on FB's Help Community asking how to get it back. About a week ago, a verified member of Facebook's Help team simply responded "This feature is no longer available." The question, as Lunden noted, was then closed to further comments. The reason why Facebook axed the Ticker remains unclear, as has the company has yet to publicly comment.
The Ticker's disappearance is only the latest of Facebook's recent modifications, and more are expected to come as the site continues to shift to reflect its new mission statement: to "give people the power to build community and bring the world closer together."
For more, you can check out TechCrunch's article here.
December 4, 2017 - Facebook's rolling out a new messenger app for kids that parents can monitor
Today in a press release Facebook announced that it's rolling out a preview for its newest standalone app, Messenger Kids. The app was specifically crafted with internet safety in mind and allows parents to remotely monitor and control their kids' chat time, thus securely indoctrinating them into the somehow universally-accepted and all-consuming Facebook culture at the earliest possible age.
The app is aimed at kiddos under the age of 13, and was reportedly developed with guidance from the National PTA, kids themselves, and "over a dozen expert advisors in the areas of child development, online safety, and children's media and technology." Once a child downloads the app to their device, parents can set up a limited profile for the child and then link it to their own Facebook account. After that, kids can start one-on-one or group video chats with parent-approved contacts (grandma, their best friend, etc). When they open the app, it shows them the contacts they're allowed to talk to and which of them are online. They can also send photos, videos and text-based messages to their contacts, who, depending on their age, will receive the messages via their regular Messenger app or Messenger Kids. Like in the regular Messenger app, kids can also decorate their photos or enhance their videos with "a library of kid-appropriate and specially chosen GIFs, frames, stickers, masks, and drawing tools."
Parental controls are located in the main Facebook app in a specifically designated Messenger Kids controls panel. There parents can view each Messenger Kids account they've set up and choose who their children are allowed to contact and receive messages from. They can even sort their kids' contacts into groups. Facebook also assures that the wrong kind of capitalism-based brainwashing won't reach your child:
You can download the app preview starting today, though it's only available in the United States for iPhone, iPad, and and iPod Touch. The actual app will be released sometime in the coming months.
November 17, 2017 - Share your talents with Facebook for Creators
Facebook announced yesterday that it has launched what is essentially a new version of Facebook called Facebook for Creators, designed specifically for those who "love making videos to share [their] passion and talents with the rest of the world." It was built to help users who make video content to grow their community and online presence as well as give them more tools to create. There's even a separate app — Facebook Creator — that has all sorts of cool features that will assist you in capturing and sharing videos and interacting with your fans.
Here's what you can do with Facebook Creator:
Create and broadcast video: You can create and livestream video directly from Facebook — it's like your one-stop shop for getting your message out there.
Personalize your broadcasts: Using the new Creative Kit, users can now amp up their live broadcasts with customizable intros, outros, stickers, and frames.
Manage your comments and messages: With Facebook Creator's Community Tab, you can manage all your comments from both Facebook and Instagram as well as all your messages from Messenger in a single unified inbox, making interacting with your fans and moderating your content easier than ever.
Keep tabs on your presence: Facebook Creator helps you gain insight into your reach, allowing you easy access to information about your Page, audience, and video performance.
Cross-post: After you've filmed a video or broadcast and posted it to your Facebook story, you can then crosspost to other social media like Twitter and Instagram.
Get tips and support: Facebook Creator have Learn and Support sections that offer answers to your questions as well as regular tips and tricks to make your content even better. It includes tutorials for things you can incorporate into your work, like 360 video.
Explore the content of and get help from other creators: Facebook for Creators is, overall, a community of people who like making things helping one another out and inspiring each other. The Spotlight section of the site and app highlights real creator stories, and the Discover section keeps you abreast of the latest products and creator updates.
Get early access to new features: Because Facebook for Creators is so new, Facebook will be testing a ton of new features as it grows to help make it even better. If you join the Creators community, you can be considered to receive early access to new products and services as they arise.
If you're interested in joining Facebook for Creators, you can sign up here.
October 27, 2017 - Celebrate Halloween with Facebook
Today in a blog post, Facebook announced that it's adding a few new on-theme features to help you get into the Halloween spirit:
New Effects in Camera, Live and Messenger: Whether you're just broadcasting your Halloween fun with Facebook Live or video calling someone in Facebook Messenger, you can try on dozens of spooky (and cute) masks, frames and stickers.
Virtual Haunted House: This is an interactive game you play within Facebook's Camera where you act as a trick 'r treater trying to escape a haunted house by hopping up the walls. You control it by turning your head from side to side to change the direction in which you jump. You do this until you mess up and stumble, a bit like in other endless runner games like Temple Run. After playing, you can share your high score with your FB friends and challenge them to beat your record.
Halloween-themed Backgrounds: If you want to share your favorite ghost story to Facebook but think that maybe your newsfeed isn't creepy enough to do it justice, fear not: Facebook has made it so you can now use spooky backgrounds on your text posts. Just choose them from the same menu you would a normal color background option.
Event Suggestions: In the Events section of both the app and desktop site Facebook will be sending prompts for Halloween events happening near you, so if you don't already have plans you can still join in on the Halloween fun.
October 20, 2017 - PayPal and Facebook unite to launch peer-to-peer payments in Messenger
Online money transfer service PayPal announced today that they've beat Apple to the punch: consumers in the US will now be able to request, send and receive payments using their PayPal account in Facebook Messenger. Prior to today you could use PayPal to shop on Messenger as well as use Messenger to communicate with other PayPal users, but full integration of PayPal as a source for P2P exchanges in Messenger is the largest expansion of PayPal and Facebook's relationship thusfar.
Here's how to use the new P2P feature:
Open Facebook Messenger.
Select the thread you'd like to exchange money in.
Tap on the blue plus sign icon in the bottom left corner of the screen.
Select the green Payments button.
Input the amount and what it's for, then select either Request or Pay.
Choose PayPal as your funding source.
Tap Confirm.
Ta-da! You can now go halfsies on that giant fishbowl margarita (and the cab afterward, because safety).
If you get stuck, PayPal also introduced a customer service bot for Messenger so customers can get account information and support without having to leave the app:
To chat with the bot, search for PayPal in the search bar and send your query in a message. The bot should reply immediately and assist you with your issue.
October 18, 2017 - Broaden your horizons with Facebook's new Explore Feed feature
Today social media giant Facebook confirmed that it's fully rolling out its latest update: a new feed called the "Explore" feed. Previously only available on the mobile app, the feature has now officially found its way onto the desktop site as well. The Explore feed is a news feed separate from your usual one that allows you to discover new content based on your interests and friends that you may not have normally come across.
On desktop, you can navigate to the Explore feed by clicking on it in the left sidebar (where things like Events and Groups are located). If you're having trouble spotting it, its little icon is a red circle containing a tiny rocket ship. On the Facebook app, you can find it by clicking "More" in the main navigation menu.
The Explore feed isn't just a collection of trending Facebook posts. Instead, it's customized for you — it recommends content based on groups you're a part of, pages you've liked, events you've attended and what's currently popular among your particular group of friends. It's aimed to help you find more stuff you might like so you can keep your newsfeed fresh and interesting (and, as a result, stay logged onto the site longer). Whether you want to troll your feed for more content, peep Instagram stories or order food, you never have to close the app.
October 13, 2017 - You can now order food on Facebook for some reason
According to a press release issued by Facebook's press team today, you can now order takeout or delivery from all your favorite restaurants via Facebook. Given that it has been absorbing features from apps like Snapchat and YouTube, it seems that the social media site has really gone all-in on its attempt to make itself a one-stop shop.
Facebook offers the option to order from a ton of delivery services including EatStreet, Delivery.com, DoorDash and ChowNow as well as restaurants like Denny's, Five Guys and Panera so you don't have to close the Facebook app to get that breakfast-for-dinner you desire. Here's how it works, according to Facebook's announcement:
Go to the "Order Food" section in the Explore menu.
Browse both local and chain food options based on your location.
Select "Start Order" when you've found what you're looking for.
Order your food however you like. If the restaurant you want to order from offers takeout or delivery with multiple services, you can select which service you'd like to use. For example, if you have an account with Delivery.com, you can easily order with your existing login. If you don't have an account with that service, you can quickly and easily sign up without leaving the Facebook app.
Tear into those nighttime pancakes.
The Order Food feature has been in testing since last year, and Facebook has been working on improving it by incorporating feedback it has received from testers regarding functionality and variety. Today it's finally rolling out for iOS, Android and desktop.
October 5, 2017 - Post your Instagram stories directly to Facebook
In 2016, Facebook-owned Instagram added the "Stories" feature - a nearly identical clone of Snapchat's feature of the same name. While it was seen as a bit of a desperate act at the time, people still began flocking to Insta to try it out, and - surprise! - ended up loving it. So much so, in fact, that by springtime 2017, Instagram had added almost as many daily active users to their ranks as Snapchat had in the whole of 2016. In addition, social analytics company Delmodo said in June that engagement with Snapchat stories had declined 50% compared to June of last year.
After that success, Facebook began very pointedly injecting the Stories feature into all of its apps - Facebook in January, WhatsApp in February and Facebook Messenger in March. While WhatsApp didn't fare too badly with approximately 175 million daily users, nobody seemed to be using the Stories feature in the Facebook app. And I mean nobody.
Enter Instagram's new feature: double-posting. After creating a story in Instagram, users can now see the option to post it directly to Facebook. If they choose to do so, the stories appear as a story created within the Facebook app would, with nothing but a little label that says "Instagram" to mark the difference.
The new feature entered testing back in the beginning of September, and is officially rolling out today.
August 10, 2017 - Facebook announces Watch video platform for shows and live video
Facebook has announced a new video platform called Watch. Watch offers a place to find shows, both live and on-demand, with personalized recommendations based on your favorite shows, while a Watchlist keeps you up-to-date on the shows you love already. You'll also be able to comment along with shows, and see an episode's comment as you watch.
Facebook has already lined up some programming for Watch, including Nas Daily and Kitchen Little. Watch will also feature live sports, such as Major League Baseball's free game of the week. Watch will start rolling out to a limited set of users in the United States, while Facebook plans to bring it to more people "soon."
April 18, 2017 - Apple Music, Spotify to offer Facebook Messenger chat extensions
It will soon be easier to share songs found on Apple Music over Facebook Messenger. As part of its F8 developer conference, Facebook announced that Apple Music will be a partner for its initial wave of chat extensions, which allow you to easily share content from services with fellow Facebook Messenger users.
There aren't yet any details about how exactly the Apple Music extension will work, but it's likely to be similar to Spotify's chat extension. From MacRumors:
An exact release date for the extension isn't known at this time. To use the extension, you'll tap the '+' button next to Messenger's compose box, then select Apple Music under Extensions.
On the whole, chat extensions seem to bring similar functionality to Messenger that the Messages app received with iOS 10 and Message Apps. In addition to music sharing, there will also be chat extensions for services like Airbnb, Instacart, Quip, and OpenTable.
March 28, 2017 - Facebook launches 24-hour filter and effect app
The Instagram community has shown us that it can be fun to share things that disappear after a day, so in the main Facebook app we're also introducing Facebook Stories, which lets you share multiple photos and videos as part of a visual collection atop News Feed. Your friends can view photos or videos your story for 24 hours, and stories won't appear on your Timeline or in News Feed unless you post them there, too. To add to your story, tap on the "Your Story" icon in the Stories bar at the top of News Feed. (Connor Hayes, Product Manager)
Starting today, Facebook is officially rolling out its Snapchat/Intagram Stories rip-off (I mean this in the nicest way possible, I just don't think it's necessary for three key social media apps to be copying each other so flippantly... #TWITTERSTORIES #IMCALLINGITRIGHTNOW).
The new feature, which is simply called Facebook Stories, will allow users to customize their photos and videos with different filters, doodles, effects, text, and more, while simultaneously letting them post to a 24-hour platform where people can view their creations for a whole day.
How do I use Facebook Stories?
The new camera icon will be found in the top-left of your Facebook's main news feed. Just like Instagram, you can also swipe to the right on your news feed to open the camera.
How is it similar to other apps like Snapchat and Instagram?
1) Filters
2) Reactive environments
3) 24-hour lifespan
4) Literally looks identical format-wise to Instagram stories
How is it different from other apps like Snapchat and Instagram?
One ability that is totally unique to Facebook Stories is the possibility to turn your 24-hour photos into Prisma-like works of art (although some may argue that Snapchat has done a filter or two like this before).
Where can I find my story once I've posted it?
At the top of your screen: think Instagram bubble format!
When can I start posting?
According to Facebook, the app update should be rolling out for users today.
What is Facebook?
Facebook is a newsfeed-based social media networking platform used predominantly for sharing general life updates, photos, videos and links with friends. It was first launched in 2004 by creator Mark Zuckerberg and his fellow Harvard students Eduardo Saverin, Andrew McCollum, Dustin Moskovitz and Chris Hughes. Initially, it was designed as a way for Harvard kids to connect with one another. However, it soon expanded to other universities and beyond, and by 2006, as long as you claimed to be 13 years old you could sign up to become the proud owner of a Facebook account. Currently, Facebook has about 2 billion users.
How does it work?
You can sign up for a Facebook account right on Facebook's homepage. Once you've input your information and confirmed your age, Facebook will prompt you to "Find Your Friends." You can do that by allowing Facebook access to your contacts, or you can skip that step and search for your friends by name. I'd advise fleshing out your profile a bit before you do this so the people you'd like to add as a friend will recognize you. Once you've sufficiently filled in your profile and added some friends, you can start posting photos, text, videos, links and pretty much whatever else your heart desires. You can also choose to post things to your friends' pages (referred to as their "timelines"). When you post to a timeline, whether it be your own or a friend's, whatever you've posted will appear in your friends' news feeds.
What's a news feed?
Facebook describes the news feed best:
Facebook chooses what stories to show you in your news feed based on your friends and activity. Ideally, this means that you'll end up seeing more stories about things that interest you from groups and friends you interact with the most. The hotter a particular photo or post in your news feed is (i.e., the more comments and likes it gets), the more likely it is that it'll show up toward the top of your news feed.
Though news feed is roughly chronological, that doesn't necessarily mean that you'll see the newest posts first, so if you feel like you're missing out on something you can adjust your settings to better prioritize the content you want. If you feel the need to do that, you can follow Facebook's tutorial here.
What devices can I use to access Facebook?
Pretty much all of them. Smartphones, desktop computers, tablets — as long as it isn't a single-function calculator, it's a pretty safe bet that you can log onto Facebook with it. Best of all, it's free to use. If you don't have the app yet, you can get it here:
What all can I do on Facebook?
Facebook Messenger is Facebook's chat client. Within Messenger, you can organize group chats with your friends, make phone calls, and even play games. To learn more about this feature, check out our separate Facebook Messenger article here.
Planning a party and want to send out invites and get RSVPs back ASAP? Going to a concert and want to find out if any of your friends are going? Events is the section of Facebook that lets you do all of that. You can find out about upcoming events near you, as well as events your friends have created or are attending. Anyone can create an event, and the creator can choose who can see it, who's invited, and whether to make it public or private. Once individuals see an invite to an event, they can choose to say they're attending, they may attend, or they're not attending. That information is then added to the event's page, so the host can plan accordingly and the guests can see who else will be there.
Think of a group as being like a discussion forum where a collection of people can get together to chat and post about a specific topic or shared interest. There are groups for talking about things like sports teams, organic gardening, horror movies, yoga, RV camping, cartoons, and pretty much anything else you could possibly fathom. Like Events, anyone can create a group and choose whether it's public (anyone can join), closed (you have to ask to join), or secret (anyone can join but they have to be invited by a member). Many people also create groups for their workplace, club or school. If you come across a public group you'd like to join, all you have to do is click the "Join" button next to the group's name.
Pages are essentially profiles for celebrities and public figures, organizations, and companies. Just like you can on your own Facebook profile, individuals or organizations with pages can share updates, photos, videos and links on their page. However, instead of those things being shared with a list of friends, they're shared with everyone who has "liked" the page (similar to following someone on Twitter). So for instance, if you "like" the LAIKA Studios page, you'll see all of their behind-the-scenes updates in your newsfeed.
Anyone can create a page for themselves or to promote their business, art, or a brand they've created. However, not anyone can make a page willy-nilly for their favorite celeb — only official representatives for a company or public figure can create a page for them. Pages are great for building a following or fanbase for a project, so if you're in a band or the founder of a startup, creating a page is something you should consider.
Marketplace is Facebook's version of Craigslist or eBay. It's where users who are 18 years of age or older can buy and sell items to other users in a kind of virtual garage sale format. In Marketplace, you can view goods by searching specifically for what you want or by just browsing items for sale near you. The seller sets the price of the item, but you can choose to make an offer on it that differs from the seller's price and attempt to haggle a bit. Marketplace has everything from second-hand clothes to antiques to vehicles, and allows you to buy them securely via electronic payment without ever needing to leave Facebook.
If you've ever secretly wished that you were the smooth-talking host of your own late-night radio show, you'll probably enjoy Facebook's live audio feature. This essentially allows anyone to broadcast live radio-like audio shows through their Facebook pages to all of their friends. Listeners who tune in via their news feed will be able to leave comments, reactions and feedback in real time as well as share it with their friends.
To use live audio, you'll need to go to your Facebook homepage if you aren't already there. On top of the box you use to create posts, there should be text that says "Live Video." Click it, and then tap the small microphone icon at the bottom of the preview screen. After that, tap "Go Live." Voilà!
To read more about live audio, check out our article on it here.
Similar to live audio, Facebook's live video feature lets you stream a live video broadcast from your Facebook page. People can comment on, react to, and share your video while it's going on, so it's good for things like Q&As where you need to directly interact with your viewers. If you want to punch up your livestream a bit, you can also doodle on your video, add stickers, or select one of Facebook's live video filters.
This is where Facebook attempts to keep you connected to the outer world as much as the inner, more … er … internet-based world.
The Local tab lets you know what's going on around you based on your location, and suggest events for you to attend and places for you to go if you're looking for something to do. Each place has a rating, and if it has a Facebook page you can visit that and check out reviews. It also gives you the option to view the places you and your friends have previously visited.
Town Hall gets you in touch with your local government officials. You can contact them and follow their pages as well as view voting reminders for elections in your area. You can also add a constituent badge so you can identify yourself as living in a certain elected official's district.
Questions?
Still have some Facebook questions you desperately need answered? Let us know what you need in the comments below and we'll do our best to help you out!
Get more iMore in your inbox!
Our news, reviews, opinions, and easy to follow guides can turn any iPhone owner into an Apple aficionado
Tory Foulk is a writer at Mobile Nations. She lives at the intersection of technology and sorcery and enjoys radio, bees, and houses in small towns. When she isn't working on articles, you'll likely find her listening to her favorite podcasts in a carefully curated blanket nest. You can follow her on Twitter at @tsfoulk.