iMore show 661: First Priority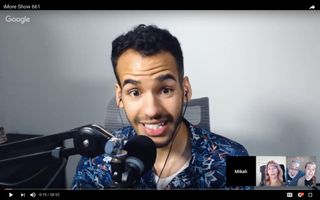 Your watch, TV, Mac, iPhone, and iPad are all getting extreme makeovers this fall! Georgia Dow, Lory Gil, Mikah Sargent, and Rene Ritchie look at some of the coolest new features that are on the way.
Listen now
Watch now
Show notes
Five important features coming to tvOS 13 | iMore
Sponsors
Wix Creation without limits. Visit wix.com/podcast and get 10% Off Your Wix Premium Plan — enter the code WIXPROMO at checkout.
Hosts
Be part of the show!
Send in your comments, questions, feedback, or follow-up to:
Jim Metzendorf has been using Macs since 1994. He is a podcaster, freelance audio/video editor, and author of 'The Professional's Guide to Audio Podcast Production'. Jim also teaches audio production at a college in Cleveland, Ohio. Follow him on Twitter: @jmetzendorf
Trying to watch it on my iPad Pro was a frustrating experience. I wouldn't launch. No reaction for quite a while then when it did the audio wasn't synchronized with the video. Really I expected more from iMore.
Get the best of iMore in in your inbox, every day!
Thank you for signing up to iMore. You will receive a verification email shortly.
There was a problem. Please refresh the page and try again.