5 excellent new iOS 17 features you should try out immediately
Here are the first things to try when using iOS 17 after downloading it.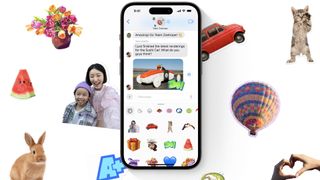 (Image credit: Apple)
iOS has become a very mature platform over the last 16 years, and alongside regular iPhone releases, is likely the Apple operating system that is in the most hands.
While we've seen big-ticket features like Dark Mode, Group FaceTime and the regular reinvention of the notifications tab in recent years, iOS 17 still offers plenty of fresh new features and ideas to look forward to.
Here are our picks for the best iOS 17 features to check out first.
1. Standby Mode
We've written about Standby Mode at length already, but it's worth re-iterating how useful the feature can be as part of your desk setup.
The idea is to provide glanceable information on your phone while it charges via MagSafe, with a number of customizable elements. Perhaps most impressively, it doesn't need an always-on display to work, either.
That means users can opt for a variety of widgets to show while an iPhone is docked, including the camera, Siri suggestions, and more. You can even have Live Activities show up, ideal for tracking your food order or incoming Uber.
Expect it to get even better as third-party apps are added, too.
2. iMessage updates
If you're using an iPhone, there's a very good chance you're using iMessage, and plenty of updates can be found within iOS 17 that help it close the gap on services like WhatsApp and Telegram.
Apple's focus on group messaging continues to pay off, with the option to 'catch up' letting you see every unread message in a group conversation without needing to scroll all the way up, while 'Swipe to Reply' lets users quickly respond in-line without needing to long press.
Perhaps even more useful is the addition of combined search filters for finding a message that would otherwise have been lost to time. Looking for a specific message from a certain sender? It just got a whole lot easier to find it.
Typing out those filters is a little more intuitive, too, with Apple's keyboard autocorrect getting better at avoiding common misspellings, and audio messages can now be automatically transcribed — ideal for anyone with one of those friends that constantly sends them.
3. FaceTime messages
It's not just iMessage that got some handy new features, and after years of requests, FaceTime will now let users record a video message when someone misses their call.
If you're a parent, you'll know how helpful this will be when your kid wants to video call their grandparents and there's no response, and FaceTime messages will also allow for audio-only messages, too. If you do use video, you'll be able to use Portait mode and its assorted filters. The messages can also be played back on Apple Watch.
4. Interactive widgets
Widgets are nothing new on phones, even if the iPhone was late to adopt them. They're definitely here to stay, though, and Apple has since rolled them out to iPad, and even Mac.
With iOS 17, widgets get a little more powerful again, with interactive elements rolled out for compatible ones. That means they can be manipulated through touch, with options like pausing music without needing to jump into your music player, or checking off Reminders items without needing to enter the Reminders app.
It's likely to take some getting used to so you don't accidentally select something you didn't mean to, but we can't wait to see what third-party apps do with the tools.
5. AirDrop/NameDrop
One of those "it just works" updates that feels uniquely Apple, iOS 17 has updates for AirDrop.
Files can now continue transferring over the internet when you move away from the person you're sending to, but the bigger draw is NameDrop.
This new idea lets you drop your contact information, including a contact photo, to someone by just moving your phone closer to their handset — or their Apple Watch. It's slick, and much more convenient than jotting down details by hand and risking mistakes.
Master your iPhone in minutes
iMore offers spot-on advice and guidance from our team of experts, with decades of Apple device experience to lean on. Learn more with iMore!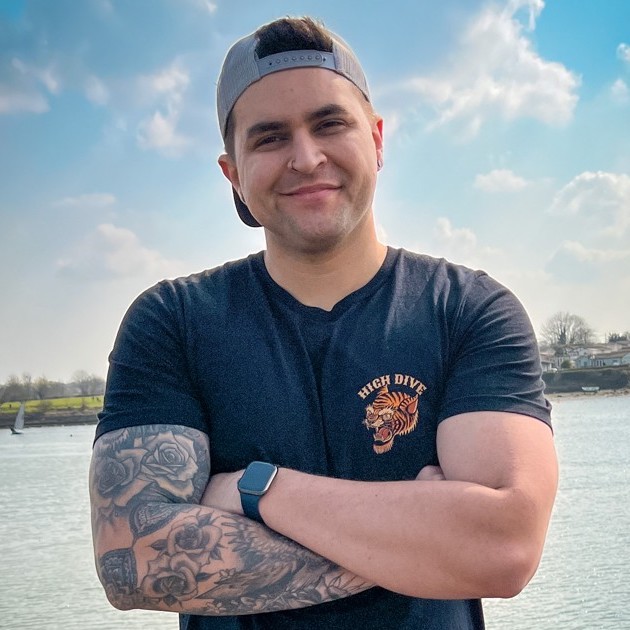 Lloyd Coombes is a freelance writer with a specialism in Apple tech. From his first, hand-me-down iMac, he's been working with Apple products for over a decade, and while he loves his iPhone and Mac, the iPad will always have his heart for reasons he still can't quite fathom.

Since moving from blogging to writing professionally, Lloyd's work can be found at TechRadar, Macworld, TechAdvisor and plenty more.

He's also the Editor in Chief at GGRecon.com, and on the rare occasion he's not writing you'll find him spending time with his son, or working hard at the gym (while wearing an Apple Watch, naturally). You can find him on Twitter @lloydcoombes.