iPad outsells Samsung Galaxy Tab in Korea, outlasts Amazon Kindle in resale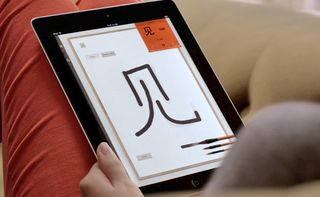 Just in case you weren't completely convinced of Apple's dominance in the world of tablets, the iPad has managed to beat out Galaxy Tab sales in Korea, which is Samsung's home turf. 1 million iPads have been sold in the region since November 2010, claiming 70 - 80% of the overall Korean tablet market. Meanwhile, electronics reseller Gazelle is reporting that Amazon's Kindle devices deprecate in value about 22% in faster than the iPad. It's a little unfair to compare the iPad to simple e-book readers; the real test for the Kindle brand will be how well the Amazon Kindle Fire will fare in the long haul.
It's still too early to see how well the Kindle Fire will do in the reseller market, but it's hard to imagine the thing going for much cheaper than the $200 it retails for. Gazelle's CEO explains that frequent price drops and releases of multiple models helps to accelerate reduced prices on Android devices. The iPhone, by contrast, is still worth 60% of its value after being available for a year, while top-of-the-line Android handsets are only worth 40% of their original price.
For all of the squabbling that Samsung and Apple do around the world, beating a manufacturer in their own country is a huge symbolic victory. Of course, Samsung still has a gigantic lead in a number of other industries, such as television, but even that might not last if Apple decides to make an iTV. During the iPad 2 launch in the spring Korean retailers quickly sold out, even though about two-thirds of the models being sold were Wi-Fi-only. Even as a homegrown company, I have trouble imagining Samsung building up that much excitement around their next tablet.
As for the resale value, that's good news for those who frequently upgrade, but not so great for those getting into the game initially. The folks at Gazelle warned that it's often not worth paying an extra $100 or $200 for extra storage capacity, if your main concern is selling the device later on. It sure would be nice if we could get a microSD memory card slot on these things, then memory denominations would be significantly less of an issue.
In any case, are any original iPad owners out there thinking of upgrading soon, or does this news of stable resale value keep you happy with your purchase?
Source: AppleInsider, CNN
Editor-at-very-large at Mobile Nations, gamer, giant.
As soon as i saw that part about tv's, i knew who the author was. We jump from kindle e-readers to iphones, then ask at the bottom about ipads.

So the moral of this story is, even Koreans can detect the difference between a very good tablet (iPad) and a cheap knockoff with so many issues that the user experience sucks (Samsung's tablets).

Samsung Galaxy S2 covers 25% of mobile market in Korea and overall Samsung Galaxy phones covers about 50% of smartphone market in Korea. That means. Koreans knows difference between overpriced Iphone and overall better Samsung Galaxy S2.

Oh so I guess your saying is what they don't know is what android fragmentation is ? Ummmmm yeah Samsung is so much better glad u cleared that up for the rest of us ...... Now please go bac under your bridge.

I don't understand how much brainwashed a person can be. On one side you claim Koreans can detect difference between good product and bad product because they buy iPad more than Samsung tablet. But on other side you don't want to accept Samsung galaxy s2 is good even though same Koreans overwhelming buys that. I am just using the logic he gave. Apple makes great products but unfortunately it makes lot of people dumb who can't think anything beyond Apple in their life.

You're pretty ignorant to Apple's ecosystem to say that. Apple products don't make people "dumb", they make people truly satisfied.

I've got an original iPad and just gave my fiancee the iPad 2 for Valentine's Day (and also to help with wedding planning). I would like to upgrade, but mine is still chugging along just fine so it's hard to justify. Unless the iPad 3 has something I can't live without or the iPad 2 drops to a ridiculous price, though...

"It sure would be nice if we could get a microSD memory card slot on these things, then memory denominations would be significantly less of an issue."
Never happen. That would cut in to Apple's profits.

And the only reason I have not bought one. Limited storage.

I see an issue with saying the ipad has sold better than the galaxy tab. It is citing data going back to nov 2010 and seeing as how that was a good six months before the samsung tab was released i would hope apple would be ahead of samsung, now calculate the numbers from the release of the galaxy tab and you are no longer comparing apples to oranges.

They're right about not being worthwhile to buy more storage thinking you'll sell it for more later. But i still see that argument in the forums. I took a bigger hit on reselling my 3G 64gb ipad 2 than someone will selling their 16gb wifi one. FWIW, i got 650 for it from a friend of my wife's for a v-day present. I figure that's the same as getting 700 or more on ebay. That's a good price. It'll drop a lot more next month..probably the 529-600 range.

Kinda sad that the picture for this article is actually showing what looks to be Chinese rather than Korean.

Its like you learn my thoughts! You seem to understand so much approximately this, like you wrote the guide in it or something. I feel that you could do with a few p.c. to power the message home a bit, but instead of that, that is fantastic blog. A fantastic read. I'll definitely be back.
Get the best of iMore in in your inbox, every day!
Thank you for signing up to iMore. You will receive a verification email shortly.
There was a problem. Please refresh the page and try again.