Reviewing iPhone 4 is a challenge. It has been hailed by Apple as the greatest leap forward since the original iPhone 2G and dismissed by critics as just another iterative rehash. iPhone 4 has a new look. Polished stainless steel bound by sleekly laminated layers of glass, it harkens back to the heydays of Leica and Braun and might just be the iPhone Apple has always dreamed of making. Yet having glass front and back and the antenna array banded along the side could end up being as much functional loss as it is form win.
iPhone 4 also ships with Apple's latest software, iOS 4. It brings features such as multitasking and folders, unified inbox and threaded email, and FaceTime video calling. Each of these come with limitations however, that while making them nearly effortless for new users to pick up, ensure power users will retain a level of frustration with the platform.
Like every one of Apple's iOS products before it, iPhone 4 is going to be as divisive and controversial as it is popular and passionately embraced. Some of you will be looking at it, iPhone 3GS, 3G, or even 2G still in hand, wondering if its worth the upgrade. Others may be looking across from Android or BlackBerry, webOS or Windows Phones, trying to figure out if its finally time to make the switch (or come back).
So is it? Read on as TiPb goes hands-on with Apple's latest hardware and software to help you decide.
Update: The Verizon iPhone 4 has finally shipped and there are some differences and new options. Check out our full Verizon iPhone Review for all the details!
iPhone 4 hardware
Where previous iPhones have become iconified as singular slabs, iPhone 4 takes it to the next level - flat, curved but with an edge, and -- of course -- obsessively thin.
That's 0.37 inches (9.3 mm) thin for the spec fans among us, at 4.5 inches (115.2 mm) high and 2.31 inches (58.6 mm) wide and weighing in at the same 4.8 ounces (137 grams) as the iPhone 3GS. It looks flat out sexy and it feels fine to hold even if Apple has once again made no concessions towards grip -- as we said it's all stainless steel and glass.
Along the sides you'll find the few, familiar buttons and ports -- 3.5mm headset (still flush), noice-canceling mic, sleep/wake button, microSIM card slot (along the side now), speaker, 30-pin dock connector, phone mic, volume up and down buttons (separate now, not a rocker), and the ring/silent switch. On the front, below the screen (which we'll get to in a moment) is the home button. Above the screen is the ear speaker and the new front-facing, VGA (640x480) camera. On the back is the new 5 megapixel still, 720p video camera and LED flash.
Beneath the front layer of that glass is what Apple is calling Retina Display, a ridiculously dense 960x640 screen resolution. That's four times as many pixels packed into the same 3.5 inch (88.9 mm) diagonal space as the iPhone 3GS (and every previous iPhone). At 326 ppi (pixels per inch), it's higher than the print quality of many color publications and while scientists will debate the exactitude of Apple's branding to our eyes the only thing that matters is -- no more pixels.
We're not going to get into the debate about whether or not 326 ppi is a truly a retina-exceeding display -- Georgia has covered that debate -- but here's an attempt to simulate the difference strictly for the purpose of this review.
We took similar screenshots with both the iPhone 3GS and the iPhone 4 and then scaled up the the iPhone 3GS to 200% using "nearest neighbor" to keep the edges from smoothing. On a 72/96 ppi computer screen the difference will look far more dramatic than it really is but for small details like the icons in a folder or tiny text on a web page, the difference is noticeable.
Much like Apple's design trend has been to minimize the machine and leave only the display as a window into the web and apps, Retina Display takes that even further, it turns the display into a window. The grid is gone and you see only the content. It's both subtle and profound and you might not notice the difference until the next time you see tiny text on a lesser display. iPhone 4 is simply more like looking at a glossy magazine or analog movie screen that piece of electronics.
Like with the recent iMac and the iPad, Apple is using LED with IPS, which are a couple of acronyms that net out to rich colors, deep blacks, and a very wide viewing angle. You can watch movies or read text even if you're looking at it almost sideways. Most impressive.
Previous generations of iPhone held on to the 480x320 display while competing devices went to 800x480 (or 854x480 in the case of the newly announced Droid X), iPhone 4 leapfrogs to the top again. And by making the new 960x640 resolution precisely quadruple the old one, they've ensured legacy apps will look exactly the same as on an iPhone 3GS (no iPad style jaggies) and new apps specifically design for iPhone 4 will look significantly sharper.
It's a huge step up from previous iPhones and from any other display currently on the market.
The downside to all that glass is that it could scratch, chip, or even break. Dieter's iPhone 4 somehow suffered a hairline scratch on the first weekend. Since it's glass on both sides, it also increases the odds that, if you drop it, glass will take the impact.
With the display now laminated to the screen, you'll have to replace the whole assembly if that ever happens. Consider extra insurance or a case or body skin if you're at all worried. However, the benefit of that lamination is that there is no space at all between the LCD and the outer glass, which makes the display look better and should completely eliminate dust appearing in that space.
We should also note there were initial reports of yellow splotches on some screens. This could be the result of the laminate glue not having had time to properly cure. Running the display on high brightness and waiting a couple days is supposed to render it clear. That seems to be the case but we're going to wait a while before scratching it off our watch list.
While the iPhone has always had a very popular camera, it would be polite to say it hasn't always had a very high quality camera. The iPhone 3GS took a step forward with 3 megapixels, tap-to-focus, and much better auto white-balance and imaging software. It was good enough to outperform other camera phone with higher pixel counts but was starting to show its age as Nokia and Android hit the 8mp mark.
iPhone 4 shows that Apple is not only making an effort to keep up now, but is actively working to take their camera to another level.
Rather than chopping up their sensor even more to join the aforementioned megapixel race, Apple went with a more modest increase to 5mp but increased the size and quality of the sensor, and added back illumination at the same time. That means each pixel is bigger and better at absorbing light which translates into higher quality images, especially at low light. (And they even threw in an LED flash for good measure.)
Here are some photos taken by Dieter and Leanna.
See more of Dieter's photos
It's not perfect -- whites are sometimes blown out, the 5x digital zoom is still a digital zoom, and it won't match a high quality point-and-shoot, much less DSLR -- but it's still amongst the best cameras we've seen on a phone to date. That, combined with what seems like even better software and the convenience of convergence means many people will be leaving their point-and-shoot camera at home.
Another product that doesn't look like it's long for this world is the Flip Mino HD. iPhone 4's 720p, 30fps video looks good enough, thanks to the same tap-to-focus and white-balancing software, that anything under a proper 1080p prosumer video camera can mostly be left at home. (Mostly because video recording drains battery and eats up storage, so if you're planning to shoot a lot on the go you'll need a way to recharge and to transfer old video off to make room for new.)
Here's some video Leanna recorded (crushed by YouTube compression, of course, but hit the 720p button for best-we-can-get quality).
And here's some in low-light with the LED. (It can be turned on and left on for video work).
iPhone 4 also features a front-facing camera. It is considerably smaller than the beast of a lens on the rear, the front-facing camera is intended mainly for VGA quality self-portraits (hello new profile pics!) and video, like for Apple's new FaceTime feature. (More on that below.)
Stainless steel antenna band
When the first leaked images of iPhone 4 appeared many people doubted they were the real-thing since the black gaps in the otherwise polished steel band around the outside looked so decidedly un-Apple. At WWDC 2010 Steve Jobs revealed that the band was actually the main structural element of the phone -- and an external antenna array. The black gaps were the separations between the Bluetooth, Wi-Fi, and GPS antenna and the GSM/UTMS cellular radio antenna.
While Apple often says great form is functional, seldom do they let functionality trump form to this extent, so we figured it must be important. And it is. Many people report better reception with the iPhone 4... unless they touch it on the lower left side, making a connection between two of those antennas with their hand.
It's not happening to everyone (at TiPb we're split -- for example Dieter can reproduce it at will, Jeremy doesn't have it at all) and we don't yet know how widespread it is or whether it can be fixed by a software update, but -- for a lot of people if you hold iPhone four in your left hand or otherwise create a connection between the two antennas on the left side, the network (voice and/or data) can drop from full bars to none almost immediately.
Areas with strong signal, especially outside, seem to have fewer problems than areas with weak signals, especially inside. Apple has, incomprehensibly, suggested users learn to "hold different" or use a case that insulates the area.
Suffice it to say those aren't acceptable answers, so we'll just have to wait and see what happens next.
Call quality overall is quite good. If you're not bridging those antennas, reception is markedly better than previous iPhones and dropped calls slightly better.
Apple lists the radios as UMTS/HSDPA/HSUPA (850, 900, 1900, 2100 MHz), GSM/EDGE (850, 900, 1800, 1900 MHz), 802.11b/g/n Wi-Fi (802.11n 2.4GHz only), and Bluetooth 2.1 + EDR wireless technology.
Pentaband cellular is a great addition. Unfortunately, it doesn't include T-Mobile US 3G, but the extra bands will certainly be appreciated by networks in the Asia-Pacific areas that use them.
Likewise, fast, far reaching 802.11n is an appreciable upgrade somewhat crippled by being restricted to the more congested 2.4GHz frequency. Most 802.11n routers give the roomier 5GHz range as an option. It's too bad Apple didn't do the same.
For a company whose heritage is the iPod, the iPhone has never blown us away with its speakers. They've lacked loudness to the degree that some users took needles to previous models in desperate attempt to get the sound out. (We didn't recommend it, still don't.)
We're glad to report that iPhone 4 sounds better and louder to us. The speaker phone, while still not booming, is far more usable than any of its predecessors. The ear speaker also seems louder and make stereo gaming a noticeably more enjoyable experience.
It is worth noting that the speaker is still recessed on the bottom and so holding the iPhone in a natural position for games - which is to say horizontally - can cause the speaker to be almost entirely muffled by your hand.
Noise cancellation is very, very impressive, the best we've heard on any phone or Bluetooth headset. Even with very loud music in the background, callers report that they can hear us loud and clear.
Unfortunately, performance with Bluetooth headsets and Bluetooth car stereos lags behind other phones -- sound quality is slightly robotic.
Apple has considerably beefed up iPhone 4's internal specs, most notably by including the ARM Cortex A8 and PowerVR SGX-based Apple A4 system-on-a-chip that debuted in the iPad. It's unclear whether or not the iPhone 4's A4 is clocked at the same 1GHz as the iPad's, whether its under-clocked to save on power and reduce thermal output, or whether it can dynamically adjust its speed to strike a balance between demands and constraints.
Apple's not saying and for most of us none of that really matters. It feels snappy and transitions with a silky smoothness that trumps the already impressive iPhone 3GS and gives the much larger iPad a run for its money -- both in performance and battery life.
Using both the A4 and the smaller microSIM standard, Apple has made the battery 14% bigger and made some aggressive claims as to just how long and how hard you can push your iPhone 4: up to 7 hours talk time on 3G, 14 hours on 2G, and 300 hours on standby. Internet is rated at 6 hours on 3G and 10 hours on Wi-Fi. Video playback is said to match the iPad's 10 hours (!) while audio reaches 40 hours.
We've only had the iPhone 4 in our power hungry hands for a couple of days now and battery life can fluctuate especially when you're dealing with a new device. That said, in our decidedly unscientific tests it lasted longer than our iPhone 3GS and we'll be putting it through its paces to see just how well it holds up over the days, weeks, and months ahead. (And we'll update with our findings).
Something Apple didn't mention but tear downs have subsequently and joyously revealed are 512MB of RAM. That's double the iPhone 3GS and double the iPad, and something that should really pay off in terms of the new display and most importantly, the new multitasking.
Recent Android and Windows Phone devices have had 1GHz Snapdragon chips in them for a while now, and 512MB of RAM has become the new high-end standard. It's nice to see Apple matching those on spec and it will be interesting to see what if any advantage composing their own Systen-on-a-Chip gives them moving forward.
There's also a new sensor in the mix this year. A gyroscope -- the first in a phone as far as we're aware -- hooks into the accelerometer and allows for incredibly precise 3-axis motion control and rotation around gravity. That translates into better games, better augmented reality.
Not a lot of apps are making use of the gyroscope yet but in the couple we tried it took the kinda-sorta feeling of the accelerometer and made it the yes-exactly feeling of real control.
While iPhone 3G and iPhone 3GS shared the same casing, meaning accessory manufacturers had an incredible 2 year run using the same basic templates for their designs, iPhone 4 is a different beast.
If you have accessories from a previous iPhone, and those accessories were molded (typically cases, some chargers, and docks) chances are they won't fit properly on or with iPhone 4. You'll have to look into the new ones that are already coming to market.
If they're designed to fit in the 30-pin Dock connector, iPhone 4 should pop up a warning if it thinks they aren't compatible. The warning isn't always a show-stopper -- our car charger said it was incompatible but charged just fine -- but it's something to consider. If you're uncertain, proceed with caution.
And if you're wondering -- no, Apple iPad camera kit isn't currently supported by iPhone 4. It would sure be nice if Apple added that little bit of functionality.
Taken as a whole Apple has produced what can only be described as a stunningly beautiful piece of industrial design that may or may not be tragically flawed by what first seemed a very clever part of that design. An even more singular experience than previous iPhones, we'll likewise have to wait and see just how much Apple's penchant for the minimalism of glass and metal costs iPhone 4 when it comes to durability.
Software
iPhone 4 ships with iOS 4, the fourth -- and freshly renamed -- annual update to Apple's mobile operating system. Aside from FaceTime and iPhone 4-specific functionality like LED flash control, Retina Display, and gyroscope support, we've documented the features extensively already in our iOS 4 walkthrough.
So we're going to focus here not so much on the facts but on the feeling -- what are the key new iOS 4 software features like to use on iPhone 4?
For comparative context, here's what it looks like on iPhone 3GS.
UPDATE: Apple has now released iOS 4.1 for iPhone, see our walkthrough.
UPDATE 2: Apple has now released iOS 4.2 for iPhone, see our walkthrough.
Apple didn't invent video calls to be sure. Nokia has been doing it for a while and HTC's recently released, Android-powered Sprint Evo 4G does it by means of third party software like Qik. FaceTime, by contrast, is typically Apple in that it's a first party, end-to-end solution. That makes it both easier to use than previous attempts but also far more limited.
You place a call or pick a contact, hit the FaceTime button, and you're video calling... provided the other person in also on an iPhone 4 and on Wi-Fi. (Apple thinks they may get carrier support for cell data FaceTime next year.)
Frustratingly, if the person you want to FaceTime isn't on an iPhone 4, isn't on Wi-Fi, or just isn't ready for you, FaceTime won't indicate this in advance, it will just try to connect... and try to connect... until it fails.
When it works, though, it works great. Your own picture sits in the corner but can be moved with the flick of a finger, and a single tap can switch it from front-facing to rear-facing camera so the person you're talking to can share not only the conversation, but the action.
If you want to put the call on hold, tap and hold the mute button. If you want to temporarily stop the video but keep the audio going, tap the home button to put FaceTim into the background.
Here's Chad and Leanna trying it out. If you want to try it out as well and don't have another iPhone 4 wielding, Wi-Fi connected friend handy, Apple has customer support specialists available to try it with you at 1-888-FACETIME.
Apple built FaceTime on open protocols like the H.264 video codec, AAC audio codec, SIP signaling protocol, STUN and ICE for NAT traversal, TURN for TCP/UDP data receipt, RTP and SRTP for audio and video packet delivery. Interestingly they've released their implementation back as an open protocol so that others can use it as well. Hopefully some, like Apple's own iChat on Mac, and Skype on pretty much every platform will adopt it.
Yes, in the not-so-distant future we might just be able to pick up FaceTime on iPhone 4 and talk to our fellow editors at Android Central and Nokia Experts on their devices.
It remains to be seen if video calling can be made mainstream, but given their record lately, we won't bet against Apple.
The iPhone has always multitasked and multitasked well, it's just been limited to Apple's own apps like iPod and Mail. They haven't allowed 3rd party App Store apps to run in the background until now. Sort of.
We've written quite a bit already about iOS 4's implementation of multitasking from a how-it-works perspective, and at WWDC we heard from many developers who sounded really impressed by it in theory. Now we've had a chance to feel it in action and... it's a mixed bag.
It's not as well visualized as Palm webOS' Cards metaphor or as open as Windows Mobile 6.5's run-until-you-get-killed system. It's actually closer to but more limited than Android's model. If you're not hip to how Apple is providing background access -- and why should an end user be? -- some things working and others not could come off as confusing.
Here's the gist -- if an app is running and you hit the home button, it no longer quits but is allowed to register a thread to complete a task (like uploading a photo to YouTube) or leave a VoIp connection (like Skype), music stream (like Pandora), or location-based service (like TomTom or FourSquare). Apps can also register local notifications, like push notifications but without requiring an internet server to send them (so your clock could sleep but your alarm would still go off).
The rest of the app then saves its state and closes down to conserve resources like memory and battery power. Users can then double-tap the home button to get a new, fast app switcher UI to quickly move around, and when they come back to the original app they were running, it reloads the saved state and they can continue from exactly where they left off.
Developers, however, have to implement things like saved state and the background music API, and while Apple is listing iOS 4 compatible apps in the App Store, those simply indicate apps that have been tested and don't crash under iOS 4, not apps that properly implement multitasking.
This means a user could have one app, like the excellent Real Racing, which does save state, and another app, like Eliminate: Gun Range, which currently supports Retina Display and the gyroscope but does not save state (at least in our tests), creating a confusing experience and the perception that iOS 4 multitasking is buggy at best and broken at worst.
Apple should really save the Awesome iOS 4 Apps badge for apps that awesomely implement iOS 4 features, not just pass the crash test.
The background API for streaming music is solid. We've streamed iTunes podcasts, switched to other streams, done hard reboots twice, and the stream has still picked up right where we left off. TomTom is currently the only big name supporting background location for turn-by-turn but we've seen beta versions of some of the others and they all worked well -- clear directions even while out of the app or on a call, and quick resumption when back in the app. Skype is still looking into background support and since it took them 3 months to get 3G support out the door, we're not holding our breath for a quick update. (Prove us wrong. Please.)
Beyond background VoIP, streaming music, and location, however, other useful background API aren't currently supported. Time-line updates specifically is something Apple said they're supporting via notifications rather than background. That means you'll know if you get a new tweet, IM, or RSS article because of a badge, sound, or alert box, but the app will still have to load that new content when you re-launch it (unlike iPhone's Mail app which gets your email in the background and has the subject and preview ready and waiting when you tap into it.)
Persistent internet connections for things like SSH tunnels and VNC sessions aren't supported. You can complete tasks after you exit but they'll have to reconnect when you go back to them later.
For the sake of communication junkies and network administrators both, here's hoping Apple expands background support to include them in the future.
In terms of the fast-app switcher interface, this is the part that most of us will simply consider the new "multitasking" since it's the most visible element. While again not as slick as Palm's Cards (which, to be fair, is similar to Apple's interface for switching pages in mobile Safari), it does stick closely to the overall app and dock-centric metaphor Apple's been training us on since iOS 1.0.
A lot of work has been done to preserve our orientation. When you double click the home button the screen looks to split open and reveal the new interface "in the background". Apps are sorted by most recent use, eliminating the previously annoying need to page through up to 11 home screen pages just to switch back and forth between two apps.
When you change apps via the multitasking UI, you get a new animation, like a carousel, that shows the new app coming in on top and pushing the old app into the background. (If you exit to the home screen first you get the traditional, iconic, fly-in/fly-out animation).
Since apps are supposed to save state now, and you come back right where you left off, the overall experience really is quick and clean -- and perceptively multitasking.
The multitasking dock also has a few other features. You can force-quit an app here by going into jiggly mode and tapping the minus icon. If you swipe left on the multitasking UI you get a set of pseudo widget-like controls. The first locks orientation, a software version of the iPad's hardware switch. Strangely, it's portrait-only at the moment but for those who like to read in bed, half a solution is better than none. The next three controls are for streaming music -- skip back/rewind, play/pause, and skip ahead/fast forward. The last icon is for the app that's currently playing music, either iPod for local music, iTunes for streaming podcasts from the store, or Pandora, Slacker, etc. for internet radio.
Nifty as that is, there's still no lock screen or home screen widgets to provide glance-able data (aside from Calendar, whose icon carries the current date -- something it's done since iPhone 1.0 but no other icon has been updated to do since).
Overall, iOS 4's fast app switcher is familiar enough and contextual enough that the added complexity isn't overwhelming. It feels like it works the way it should, just not quite yet the way the power users among us wish it would.
Ultimately, while it's easy to nit, it's hard to argue with Apple's results here -- there's a system that does most of what we think multitasking should do with minimal impact on battery life or performance.
That's a huge win.
You could previously store 180 apps on your iPhone. Thanks to iOS 4 you can now create an app "folder" that contains up to 12 other apps, bringing the theoretical total to 2160. The folder icon itself will display tiny versions of the apps inside it, which are surprisingly recognizable on iPhone 4's Retina Display.
However, folder icons only show 9 app icons (3x3) out of twelve, meaning apps 10 through 12 are effectively hidden, destroying the entire purpose of icons. Then again, some folks are already saying 12 apps per folder isn't enough so limiting it to 9 probably would have come with complaints as many if not more complaints.
Visually the folder UI is similar to the fast app switcher in that it splits the screen and "opens" up to reveal the apps contained inside (orientation and context).
You create or add to a folder by dragging one app icon onto another, you remove apps or folders by dragging apps out, and when no apps are left the folder automatically deletes itself.
Folders are named "intelligently" according to Apple, which means they check the app category and sub-category and try to match whichever is both most specific and most applicable to the group. "Social" would show up for Twitter, Facebook, and LinkedIn apps. A bunch of FPS would get "Action Games", etc. Given most of us will group similar apps together, it usually works fairly well and when it doesn't it's easy to edit.
Again, it's nothing like a hierarchical file system like you'd find in older PalmOS or Windows Phone devices, and it provides no functionality beyond simple grouping. For many of us, that'll be enough.
There are two big changes to mail, support for multiple ActiveSync accounts (so you can push both your work Exchange and home Gmail/Google Sync at the same time), and unified inbox with threaded email view.
Multiple ActiveSync works well to the point that you don't realize it's there -- just set it up and you're good to go. Pushing MobileMe, Exchange, and Google Sync didn't cause an appreciable hit on our battery life either.
The unified inbox and threaded email work well enough, though sometimes we had to dig through threads to find new mail. (That could have been the result of Google's mail service performing very poorly in general during the period we were testing).
When multiple messages are in a thread a small gray square containing the number of messages is displayed beside a small gray arrow to the right hand side. Tapping a message takes you to the thread view, tapping it again shows you the message. This does mean Apple has doubled the amount of taps needed to get to an email, but if that bothers you, you can hop into Settings, Mail, Contacts, and Calendar, and flip the Organize by Thread toggle to "off".
Not as well oriented or contextualized an interface as the fast app switcher or folders, it's none-the-less one more tiny little step on Apple's journey towards serious communications device.
Next steps will hopefully include adding the ability to mark (and mark all) as read/un-read, and flag/star messages.
Apple announced two apps alongside iPhone 4. The first was iBooks for iPhone, the second was iMovie for iPhone 4.
These aren't built in, however, but made available via the iTunes App Store. (Which hopefully means Apple can update them at their own pace and not be forced to tie their updates to iOS releases like the built in apps -- a considerably longer cycle).
Here's Chad's video on iBooks for iPhone 4.
Here's Leanna's video on iMovie for iPhone 4. For more, check out her iMovie for iPhone 4 hands-on.
iBooks is free and works on all iPhones and iPod touches. iMovie is $4.99 and currently only works on iPhone 4 with its faster processor and higher RAM.
Is that legacy or first-party fragmentation? We tend to define legacy as lack of support for older generation devices and fragmentation as lack of support for current generation devices (due to different hardware specs or operating system availabilities).
Things like the Retina Display being exactly 4x the size of previous displays, and API like CoreMotion and CoreLocation abstracting away the lack of gyroscopes and GPS on older devices, Apple is falling victim to legacy but doing a lot o avoid fragmentation.
We'll see how long they can keep that up, and how widely they can spread iOS to devices like iPad before it becomes a problem to developers and users.
Hundreds of thousands of other apps
As we mentioned in the Retina Display section, existing iPhone apps and games will look the same on the iPhone 4 as they do on the iPhone 3GS and previous models. That means there's already 225,000 apps and games (and likely more by the time we finish writing this) ready to go on your iPhone, a percentage of which are good and a number of which are great.
New apps and games that include x2 artwork will look four times as good. Those are growing in number daily and hopefully we'll see others that start to work with the gyroscope and even FaceTime protocols.
Ally is posting roundups of some of our favorite iOS 4 and iPhone 4 games and apps as they go live in the App Store and Apple is maintaining a list of iOS 4 apps they find awesome [iTunes list].
WebOS is making strides in 3D gaming and the Android Market is growing by leaps and bounds. With App Stores in 100 countries, roughly 100 million broadly compatible iOS devices sold to date, and 1 billion paid out to developers, however, Apple maintains a strong lead when it comes to apps and games. That's good for them, developers, and iPhone users -- due to the large number of apps, there's a better chance you'll find the few that are great for you and your needs. That's the advantage of popularity and scale.
Heading into its third year in operation, however, the problem of opaque and inconsistent App Store curation remains. Steve Jobs has said 95% of apps get approved in 7 days, and the 3 top reasons for rejection are apps that don't do what they say they do, apps that crash on launch, and apps that use private API (that could break in the next OS update).
The price of exerting editorial control, though, is editorial responsibility. Jobs chose to point out app reviewers (and Apple) were just people, and they make mistakes, and can't foresee everything in advance — like a rule against defamation conflicting with apps making fair parody of public figures. It's not that Apple is making mistakes (they are), its not that Apple is learning and improving (they are), it's that they continue to do so in a black box using editorial ambiguity to shield them from the responsibility mandated by their control.
We're going to quote this from our iOS 4 walkthrough verbatim because it bears repeating. Apple really doesn't get enough credit for the outstanding accessibility features they build into their OS, both desktop and mobile. iOS 4 continues to lead the industry. VoiceOver supports 21 languages to read out loud whatever your finger touches on the screen, and a Rotor gesture lets you temporarily change languages now on the fly.
Bluetooth support has been extended to more than 30 braille devices with tables for more than 25 languages.
Touch Typing lets you run your finger across the keyboard, hear the letter you're currently over, and release your finger to type it.
The basic rotor has been made visible so sighted users can see it in action, and you can now add custom settings to move through content.
It's outstanding. We hope other OS choose this as an area to focus their competitive innovations on, and we hope Apple keeps on improving it at the same time.
Apple has gotten to the point with iOS where updates are increasingly about filling out the feature set, which is a good sign of the platforms growing maturity. They'll have to be careful, however, that with things like fast app switching and folders they're not increasing complexityor stretching their app launcher-centric UI model too far.
The line they've successfully walked in the past was to make simple, mainstream features obvious or easily discoverable -- like tapping an icon or swiping a page. For more advanced or niche features Apple didn't even explain them, just buried them in tech notes or left users to find out about them on sites such as TiPb -- like taking a screenshot or force quitting apps.
Fast app switching and folders could fall into the same model, there for those who want to use them, ignorable for those who don't. It's closer to the line but we don't think they've crossed it yet, at least not for most users.
Pricing and Availability
iPhone 4 became available in the US, France, Germany, the UK, and Japan on June 24, 2010. It's scheduled to become available Australia, Austria, Belgium, Canada (!), Denmark, Finland, Hong Kong, Ireland, Italy, Luxembourg, Netherlands, Norway, New Zealand, Singapore, South Korea, Sweden, and Switzerland in July, though recent Apple website updates have replaced that with the more nebulous "soon". All told, Apple plans to ship iPhone 4 to 88 countries this year, a fairly impressive international rollout.
True to form, Apple hasn't reduced the price of the iPhone but gives you more for the same price as last year. Subsidized on AT&T, iPhone 4 will set you back $199 for the 16GB model and $299 for 32GB. ( iPhone 3GS has a new 8GB model and is now occupying the $99 spot).
Outside the US iPhone 4 is or will be available SIM-free (unlocked) if you're willing to pay full price for it (full price varies by region but should be somewhere north of $600 for 16GB and $700 for 32GB).
iPhone comes in black and white (which this year includes a full white face-plate), but as of this writing the white model has been delayed, something Apple ascribes to a more difficult manufacturing processes.
Conclusion
Apple says iPhone 4 is the biggest update since the original iPhone. But it's a very different market now. Back then the iPhone 2G was a wake up call to an arrogant, complacent establishment that had forgotten the innovation that created their industry. Now the giants have all awakened and new giants have joined them and it will be difficult for anyone to shake things up again the way Apple did in 2007. Apple included.
It's not that Apple isn't moving quickly any more, it's that the initial acceleration is done and everyone else isn't stationary around them any more -- they're racing just as fast.
Last year we said the iPhone 3GS was more of a step forward than a leap. This year they took a giant hop approaching a skip, and still in the right direction. There's a lot we still don't have, like Wi-Fi sync/sharing, and an elegant, non-interuptive notification system. But that list continues to grow shorter and shorter. (And hey, the iOS 5 sneak preview event is only 8 or so months away...)
An impressive new design, amazing new display, key features like multitasking, and an attempt to mainstream video calls, along with hundreds of other little improvements combine together to make this a substantial upgrade and clearly the best iPhone ever. (Given the success of previous iPhones, that's no faint praise).
Our usual Smartphone Experts advice still holds true -- pick your network first. If AT&T is the best carrier in your area it's almost a no brainer. Unless you're allergic to apples, this is the phone to get. Internationally, iPhone 4 will be on multiple carriers in most countries so the odds are good you'll find it on your carrier of choice (and be able to get it SIM-free, unlocked directly from Apple). Then it comes down to device.
iPhone 4 is still limited in ways that frustrate power users, and may be flawed to the point of having serious issues (we're waiting to see about that), so that's something you'll want to consider before buying.
If you currently have an iPhone it's certainly more compelling an upgrade from the iPhone 3GS than the iPhone 3GS was from the iPhone 3G, and a great cross-grade for anyone on another platform whose willing to sacrifice control to gain usability. If you have an iPhone 3G or iPhone 2G, and you can afford the upgrade, do it. You'll find the difference is night and day.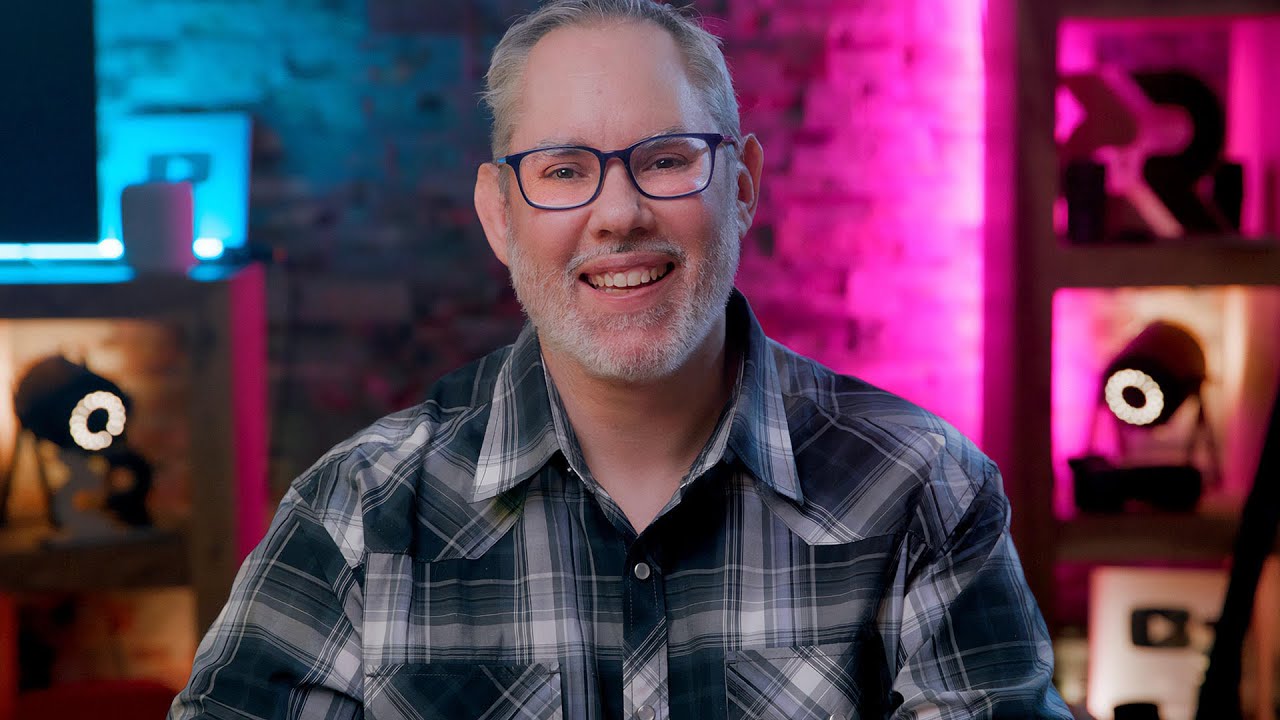 Rene Ritchie is one of the most respected Apple analysts in the business, reaching a combined audience of over 40 million readers a month. His YouTube channel, Vector, has over 90 thousand subscribers and 14 million views and his podcasts, including Debug, have been downloaded over 20 million times. He also regularly co-hosts MacBreak Weekly for the TWiT network and co-hosted CES Live! and Talk Mobile. Based in Montreal, Rene is a former director of product marketing, web developer, and graphic designer. He's authored several books and appeared on numerous television and radio segments to discuss Apple and the technology industry. When not working, he likes to cook, grapple, and spend time with his friends and family.