iPhone demand and iPad potential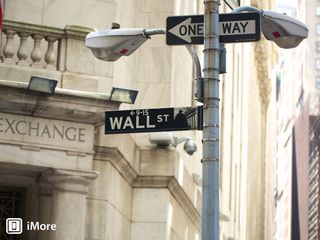 Earlier this week Tim Cook and the team at Apple presented the company's Q4 2014 financial results to Wall Street analysts. The results were obviously very strong, as was guidance for next quarter. This explains the market's positive reaction. Apple stock is trading a couple of points higher the day after. If you need a reminder of just how huge Apple is, revenue for the year was a whopping $183 billion. Apple is by far the largest technology company in the world.
For the quarter, Apple rang the cash register to the tune of $42.1 billion, which represents 12% year over year growth. For a company Apple's size this is impressive. Gross margin was 38%, which is also quite strong and suggests there is no meaningful pricing pressure on the business right now. Obviously they believe this will continue given the higher iPhone 6 and 6 Plus average selling prices they just rolled out.
One thing Tim Cook made excessively clear on the call is how much demand there is for the product. Apple reported an amazing quarter (over 39 million iPhone sold) while being able to ship whatever they could manufacture. I'm a good proof point of that statement. I bought a different colour and memory option of the iPhone 6 versus what I wanted … all because of limited inventory. So Cook didn't want to come straight out and say that the 6 Plus is likely to see very strong demand, which will help average selling prices in future quarter even more than it did this quarter. But I think that's what will happen. I'm already starting to wonder if I should have just bought the Plus.
On Apple Pay Tim Cook acknowledged that there is a commercial agreement in place between Apple and the partner banks. He didn't disclose any metrics, but this definitely confirms how Apple will get paid. But perhaps more important, Cook said he thinks that Apple Pay will be a killer feature driving more people to buy iPhones. This was exactly my thought the day they announced it, so I agree with him. What about you? If you agree or disagree tell us in the comments.
Mac sales were also incredibly strong, with Apple selling 5.5 million units in the quarter. The bulk of these were portables, but I am curious how the upgrade cycle will look in the next year when people see the new, gorgeous 27" iMac with retina display. Apple seems to be rolling out an incredible set of new products that make us buyers feel good about actually spending more money on Apple products.
Only iPad sales seem to be coming in a bit weak, with Apple shipping just 12.3 million compared to 14.1 million in the year-ago quarter. In taking analyst questions, Cook tried to push people to think about the bigger picture rather than just the last quarter or year. He suggests that Apple has sold more iPads in the first 4 years than it ever sold of the iPhone in the comparable first 4 years. It also seems like people hang onto their iPads longer than iPhones. I'm a good example of this, still using my original iPad. I really don't care too much that it runs an old OS. But now that it's 4 years old I'll probably replace it with the iPad Air 2. But I doubt I'd be in the market for a new iPad every 2-3 years. I'd expect my iPad to last about as long as my Macbook Pro, which is in the 4+ year range.
But Cook's main point, in discussing the iPad, was that we're very early into the penetration of tablets in the overall market. In many countries Apple finds that iPad customers are quite often buying their very first iPad. Obviously as time goes on this metric will shrink, meaning the installed base will rise and in maturity we'll be looking almost exclusively at a replacement market. When that happens numbers will be much larger. Apple's partnership with IBM should function as a great way to bite into more of the overall market (i.e. the enterprise piece).
Overall, as a long term Apple shareholder I'm thrilled with the results they posted along with the very bullish guidance for sales in the upcoming holiday quarter. They're predicting a whopping $63.5 to $66.5 billion sales. The midpoint of this range represents growth of 13% year over year, and I wouldn't be surprised to see Apple beat this number. After all the iPhone 6 and 6 Plus have a higher price tag, are more appealing products (given the larger size) and the iPad just got TouchID added to it for the first time.
2015 should be a big year for Apple. The watch is coming. Apple Pay is developing. Tim Cook has said they've got other major developments that haven't yet been rumoured. All the while, Apple is generating more cash than any company in the world and its stock price trades at only 12x earnings.
My bet for 2015: Apple stock continues to climb, they increase the size of their return of capital program (dividend and buybacks) and the iPad returns to growth.
Get the best of iMore in in your inbox, every day!
Former sell side analyst, out-of-box thinker, consultant, entrepreneur. Interests: Wife & kids, tech, NLP, fitness, travel, investing, 4HWW.
Definitely strong numbers for the quarter; and will only compound during the holiday quarter. I do believe Apple underestimated the desire for large screen phones in the United States. It will be interesting to see how they shift production from the 6 to the 6 Plus. I know people who are waiting 6-8 weeks to get one. Next year I foresee a significant update to AppleTV and the iPod. Handoff is a prime candidate for both of those platforms. iOS 9 will likely get a significant update to take advantage of the power put into the iPad Air 2...but what do I know ;)

I doubt we see an update to the iPod line. I say watch for the iPad mini to take the place of the iPod Touch. Say bye bye to iPod.

Agreed. I think if they are going to have more untalked about stuff coming out that mean ps QUALITY will take a hit since they are talking more about QUANTITY NOW alot more than before. I aint no Einstien but it can possibly be true in the future since it always seems that Apple's factories in china cant produce the devices fast enough. If you have workers overworked or if you brand new hires then quality can suffer and BTW its "Designed in California" but "made in China" and given China's reputation I think Apple will have a slight decline in quality.

"Win a new iPad Air 2 from iMore!"

That's awesome Sent from the iMore App

That is if they can produce enough products over the next Holliday quarter season to keep up with demand. My 6 Plus that I ordered last week from Apple won't be here for a month, near the end of November, and I have a friend who's preordered from the carrier Rogers in Canada a month ago and is only now up to 2,100th place. Bell here is giving customers free chargers because they're still waiting for stock from Apple for preorders, and there's none to speak of in Apple retail stores. As Cook said supply isn't even on the same planet as demand. With a bunch of more countries getting iPhones before the end of the year, I think revenue from the next 3 months is going to be unprecedented and only going to go up.

Remember when Steve Jobs said they'd be happy with 2% of the mobile phone market because they knew the market had potential to be huge? I wonder how much larger the market is now, than it was in 2007? I don't think even Steve could imagine selling 40 million phones in a single quarter!

I ordered my 6+ on Oct 13th from Apple and it won't arrive until Nov 7-14. I truly think Apples efforts are better spent on the new developments and present product lines like Apple Pay and Apple Watch. I believe the IPod Touch will be phased out. It's not worth their time. Sent from the iMore App

In 3 months time it'll be 5 years since tablet era (seriously) begun. Perfect time to introduce the Pro model and pull the rug from under the competing companies. It wouldn't be a huge surprise or something new since others already released bigger more capable tablets but it would show Apple's dedication.
Sure, it wouldn't be perfect come this March but a bigger screen with iOS 8.3 multitasking and keyboard cover would suffice for many until they introduce iOS 9 update in June with a better interface (simple grid of icons on bigger screens looks stupid when your device has hardware to compete with a PC). I don't know how the Apple Watch UI works on a small device (not impressed by that) but maybe something similar would be better suited on phones/tablets etc. ('reachability' is a crude compromise that proves something is not perfect). Those price cuts and older models are great for first time buyers in other countries, for customers that own one already they need something additional (or they can continue to wait for them to get bored/lose/break their devices). Almost everyone that wanted such a device will have had one after the Christmas season. Everyone that's in the market to do more with their $700 device will have to get a Surface 3.
Thank you for signing up to iMore. You will receive a verification email shortly.
There was a problem. Please refresh the page and try again.