iPhone demand and iPad potential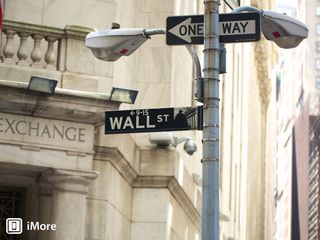 Earlier this week Tim Cook and the team at Apple presented the company's Q4 2014 financial results to Wall Street analysts. The results were obviously very strong, as was guidance for next quarter. This explains the market's positive reaction. Apple stock is trading a couple of points higher the day after. If you need a reminder of just how huge Apple is, revenue for the year was a whopping $183 billion. Apple is by far the largest technology company in the world.
For the quarter, Apple rang the cash register to the tune of $42.1 billion, which represents 12% year over year growth. For a company Apple's size this is impressive. Gross margin was 38%, which is also quite strong and suggests there is no meaningful pricing pressure on the business right now. Obviously they believe this will continue given the higher iPhone 6 and 6 Plus average selling prices they just rolled out.
One thing Tim Cook made excessively clear on the call is how much demand there is for the product. Apple reported an amazing quarter (over 39 million iPhone sold) while being able to ship whatever they could manufacture. I'm a good proof point of that statement. I bought a different colour and memory option of the iPhone 6 versus what I wanted … all because of limited inventory. So Cook didn't want to come straight out and say that the 6 Plus is likely to see very strong demand, which will help average selling prices in future quarter even more than it did this quarter. But I think that's what will happen. I'm already starting to wonder if I should have just bought the Plus.
On Apple Pay Tim Cook acknowledged that there is a commercial agreement in place between Apple and the partner banks. He didn't disclose any metrics, but this definitely confirms how Apple will get paid. But perhaps more important, Cook said he thinks that Apple Pay will be a killer feature driving more people to buy iPhones. This was exactly my thought the day they announced it, so I agree with him. What about you? If you agree or disagree tell us in the comments.
Mac sales were also incredibly strong, with Apple selling 5.5 million units in the quarter. The bulk of these were portables, but I am curious how the upgrade cycle will look in the next year when people see the new, gorgeous 27" iMac with retina display. Apple seems to be rolling out an incredible set of new products that make us buyers feel good about actually spending more money on Apple products.
Only iPad sales seem to be coming in a bit weak, with Apple shipping just 12.3 million compared to 14.1 million in the year-ago quarter. In taking analyst questions, Cook tried to push people to think about the bigger picture rather than just the last quarter or year. He suggests that Apple has sold more iPads in the first 4 years than it ever sold of the iPhone in the comparable first 4 years. It also seems like people hang onto their iPads longer than iPhones. I'm a good example of this, still using my original iPad. I really don't care too much that it runs an old OS. But now that it's 4 years old I'll probably replace it with the iPad Air 2. But I doubt I'd be in the market for a new iPad every 2-3 years. I'd expect my iPad to last about as long as my Macbook Pro, which is in the 4+ year range.
But Cook's main point, in discussing the iPad, was that we're very early into the penetration of tablets in the overall market. In many countries Apple finds that iPad customers are quite often buying their very first iPad. Obviously as time goes on this metric will shrink, meaning the installed base will rise and in maturity we'll be looking almost exclusively at a replacement market. When that happens numbers will be much larger. Apple's partnership with IBM should function as a great way to bite into more of the overall market (i.e. the enterprise piece).
Overall, as a long term Apple shareholder I'm thrilled with the results they posted along with the very bullish guidance for sales in the upcoming holiday quarter. They're predicting a whopping $63.5 to $66.5 billion sales. The midpoint of this range represents growth of 13% year over year, and I wouldn't be surprised to see Apple beat this number. After all the iPhone 6 and 6 Plus have a higher price tag, are more appealing products (given the larger size) and the iPad just got TouchID added to it for the first time.
2015 should be a big year for Apple. The watch is coming. Apple Pay is developing. Tim Cook has said they've got other major developments that haven't yet been rumoured. All the while, Apple is generating more cash than any company in the world and its stock price trades at only 12x earnings.
My bet for 2015: Apple stock continues to climb, they increase the size of their return of capital program (dividend and buybacks) and the iPad returns to growth.
Master your iPhone in minutes
iMore offers spot-on advice and guidance from our team of experts, with decades of Apple device experience to lean on. Learn more with iMore!
Former sell side analyst, out-of-box thinker, consultant, entrepreneur. Interests: Wife & kids, tech, NLP, fitness, travel, investing, 4HWW.