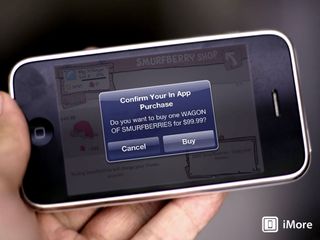 Waiting to download iPhone 3.0? Trying to figure out exactly what's included in the new OS? Wondering what's changed since iPhone 2.2.1? Need a handy link to send your friends who may have questions? TiPb's got your back with our complete iPhone 3.0 Software Walkthrough.
Previously, we took you through all five beta versions, now we'll take you through the final GM (gold master) seed. (And when it goes live on iTunes for one and all, we'll update any changes we find as well, so consider this your one-stop-shop for everything iPhone 3.0).
iPhone 3.0 software offers a host of new features (100 according to Apple). However, not all of these are available on every hardware generation. Here's a list of the differences, and we'll mention them again, as appropriate, below.
2009 iPhone 3GS: All features
2008 iPhone 3G: no video camera, voice control, compass, or related features.
2007 iPhone 2G: no video camera, voice control, compass, stereo Bluetooth, MMS, or related features.
Also note: iPhone 3.0 launches 2 days before iPhone 3GS, so until we can get our hands on the new hardware and take proper screenshots, we've included captures from Apple's video. We apologize for the lower quality and will swap them out as soon as we can.
What Hasn't Changed
As has become our custom, we'll start off by listing what hasn't changed in iPhone 3.0. It's amazingly short this time:
Weather: Still unchanged from iPhone 1.0. Still no HTC TouchFlo 3D-style animations, and no landscape mode with more/different information. Nada.
Calculator: Previously upgraded for iPhone 2.0 with landscape-activated scientific mode, calculator doesn't sport any additions this time around.
That's it!
Home Screen
At first glance the SpringBoard app behind the iPhone 3.0 Home Screen seems identical to earlier versions. Sure, SMS is now labeled Messages, the Stocks icon has had a make-over, there's a new Voice Memos icon and app and -- exclusively for iPhone 3GS owners -- a new Compass icon and app.
With iPhone 2.x, Apple introduced 9 Home Screen pages, allowing 148 apps total. iPhone 3.0 expands that to 11 pages, allowing 180 apps total (11 built in, leaving 159 for 3rd party apps and WebClip Safari bookmark shortcuts -- rumor has it you can load more, but their icons won't be visible).
Not much else looks different. There are still tiny dots above the dock that signify your additional app screen. However, there's now an equally tiny magnifying glass icon to the left of them...
Spotlight
On the Mac, Spotlight is the system-wide indexing and search feature that allows you to find files by scouring through metadata and text strings. Apple re-purposes the name and icon here for a new, system-wide iPhone search feature that serves up Contact names, App names, iPod media file names, Email headers (from, to, and subject), and Calendar event names.
You can access Spotlight from the main/primary Home Screen by swiping from left to right, or by clicking the Home Button. When on the Spotlight Screen, you can return the main/primary Home Screen by swiping back from right to left, or clicking the Home Button again. (Yes, clicking Home will toggle you back and forth between those two screens).
Spotlight starts with a blacked-out screen with a search box on top and the portrait keyboard on the bottom (no landscape mode for Spotlight thus far). As you type, results begin to populate the screen, narrowing as you refine your search term. At any point, you can tap on a Spotlight search result to launch the app and/or take you to the resulting content within an app.
Hitting the blue Search button at the bottom right will slide the virtual keyboard away and give you full screen results. Or almost full screen. Since Spotlight is integrated into the Home Screen, the Dock is revealed along with the results so you can quickly launch any of your four docked apps (Phone, Mail, Safari, and iPod if you've kept the defaults).
Voice Control
With iPhone 3.0 when used in conjunction with iPhone 3GS, holding down the Home button (or the center button on earphones) sounds a tone and launches Voice Control, which takes the VoiceOver feature introduced in the iPod shuffle to the next level by allowing you to talk to the iPhone.
Voice Control's interface is simply a wave form with the various commands floating by, and a cancel button. Currently, supported commands include: call/dial [contact name], call [contact telephone number], play [playlist name, album name, artist name, song name], what [song, group] is this, play more songs like this (creates Genius playlist), shuffle.
A second tone is followed by VoiceOver (which is computer generated) repeating back your command and then your corresponding call or music starts.
(It's not hard to see this eventually expanded to include things like: email Bob at work, launch app Peggle, take voice memo, etc. now is it?)
One of the most impressive aspects is how many languages will be supported by Voice Control at launch:
Chinese (Mainland), Chinese (Taiwan), Czech, Danish, Dutch (Belgian), Dutch (Netherlands), English (Australian), English (UK), English (U.S.), Finnish, French (Canada), French (France), German, Greek, Hungarian, Indonesian, Italian, Japanese, Korean, Norwegian, Polish, Portuguese (Brazil), Portuguese (Portugal), Romanian, Russian, Slovak, Spanish (Mexico), Spanish (Spain), Swedish, Thai, Turkish
Force Quit
Under iPhone OS 1.x and 2.x, holding the Home button down allowed you to force a frozen application to quit, clear the RAM, and return to the Home Screen. Since, as mentioned above, holding down the Home button now launches Voice Control on the iPhone 3GS -- and does nothing on the iPhone 2G or iPhone 3G, Force Quit has be reassigned.
Now, to Force Quit an app you hold down the sleep button until the the red "slide to power off" control appears. Then hold the Home button down (it can take a while so keep holding!) and -- presto! -- the current process will be terminated, memory cleared, and you'll be taken back to the Home Screen.
Messages
Messages is the new SMS, and is renamed to signify the addition of MMS (multi-media messaging service). It allows, in the case of the new iPhone OS 3.0 software, for you to receive, vCards (contacts), audio, location, and -- for iPhone 3GS only -- video to be sent using the Messages interface to any other smartphone or feature-phone that supports MMS and those file types.
Once you receive an MMS, you can tap the icon in the message bubble to get a better look at it. In the case of a contact, you'll see a page similar to what you get when you call up a contact in Phone, except at the very bottom you'll have extra, saving and sharing related options that we'll cover later in the Phone app section.
Location opens in Google Maps as you'd expect, audio and video in iPod, and images pop up full screen where you can tap the share icon to Save Image -- but strangely not re-share it...
Note: The details of MMS vary carrier to carrier. While many international carriers do have MMS enabled with the iPhone 3.0 launch, AT&T is the largest and most notable exception.
When it comes to sending MMS, only picture sending can be initiated from within the Messages app itself. Everything else starts a "share" function from another app (i.e. Share Contact is in Contacts, Share Location is in Google Maps, Share Audio is in Voice Recorder, etc.)
There are two ways to insert a picture into MMS. The first is to tap the camera icon, bottom right. A requester will ask if you want to Take Photo or Choose Existing. Take Photo will call up an embedded version of the Camera app. Frame your picture, tap the camera icon, look at the preview and either hit Retake to try again or Use to insert the picture into your MMS window. (If you want to erase it later, just backspace over it like you would a text character you want to delete)
Choose Existing will call up an image picker (like the Photo App). Pick an Album, pick a picture, and tap Choose to confirm.
The second way to insert a picture into MMS is to paste it...
The new, system-wide Cut, Copy, and Paste service has also been introduced into Messages. It works in a similar way to the implementation in the Notes app, and we'll cover it more fully there. One difference is that double tapping a previous SMS will give you the Copy popup allowing you to duplicate the entire contents of the SMS to the clipboard. Tapping on an empty entry box will launch the Paste popup, so you can stick the contents back down in an message of your own. If the entry box already contains text, double tapping will select the closest word, and double tapping an holding will select the closet word and popup the loupe.
Again, we'll cover this more fully in the section for the Notes app.
Messages also now includes line-item deletion and forwarding. Tap the Edit button at the top right, select the messages you want -- as many of them as you want -- and then hit the red Delete button at the bottom, or the blue Forward button beside it. Edit still isn't the most elegant name for the combination of deletion and forwarding, mind you, but the functionality is consistent with the Mass Edit feature introduced for Mail in iPhone 2.0.
Lastly, Apple has also answered the call for pervasive landscape-style keyboards, and Messages is one of the text-entry apps that received it. For those who want a Cadillac-wide typing experience, enjoy!
(Note to Apple: a way to "lock" the iPhone in portrait or landscape mode would be appreciated, especially when typing while reclining and every little angle change sends the UI spinning.)
Calendar
Calendar appears largely unchanged from the perspective of the app itself. No landscape rotation for week view -- still no week view of any kind.
There are, however, two very welcome new features for Exchange users. You can now add Invitees and set Availability when adding a new event.
Tap Invitees to open the Add Invitees pane, then start typing to search for contacts or hit the blue + icon to pull up the embedded Contacts picker. You can add more than one invitee.
Tap Availability to choose between Busy, Free, Tentative, and Out of office.
The other changes occur in the plumbing and are -- somewhat counter-intuitively for us at least -- hidden almost entirely away inside the Preferences app (see that section for more details). That's a shame because they're rather significant: support for CalDAV and Subscribed Calendars (i.e. holidays, sports schedules, etc.).
Once added via Preferences, however, here's an example of how Subscribed Calendars look:
Photos
The Photo app receives an update in the form of integration into the Copy (no Cut or Paste here!), MMS, and -- for the iPhone 3GS -- video camera systems.
For iPhone 3GS users, the Camera Roll now also includes any videos you've shot with the device. Similar to how iPhoto on the Mac handles video thumbnails, they're shown intermingled with still pictures, a transparent black bar along the bottom showing the video icon and the run time of the video. Tabs along the top let you switch from the All view to Photos only or Videos only as well.
When in the Gallery view mode (where pictures are tiled in four columns of thumbnails), tapping on the Action button at the bottom left corner will no longer slide up a menu, but will place two or three buttons along the bottom. For Camera Roll, these are Share, Copy, and Delete. For any other galleries, you'll still get Copy and Share, but not Delete (yes, you still can't delete synced photos, only ones you've taken with the camera itself).
Tapping on a thumbnail will select it (or de-select it if it has already been selected). Selected photos are labeled with a red check mark icon in the lower right corner, and number of photos selected is reported in parenthesis and continuously updated beside each of the buttons. However, if you select more than 5 images, Share will no longer be enabled (you can still copy them and paste them into Mail, however.)
Tapping on Share button will let you send the photos via Email or MMS, Copy will place them on the clipboard, and Delete (Camera Roll only) will trash them.
In single photo viewing mode, you can Copy an image to the clipboard by touching and holding. A Copy button will pop up just above you finger. Tap it and the image is copied.
Also in single photo viewing mode, the Action button now brings up a longer list of options: Email Photo, MMS, Send to MobileMe, Assign to Contact, Use as Wallpaper.
iPhone 3.0 also now presents the Action button in Landscape mode, though the list view isn't as attractive for some reason. When in Landscape mode, f you choose to share via Email or MMS, for example, the Email or Messages app pops up in Landscape mode as well. Expected, but we don't always get what we expect so it's still nice to see.
Sharing to MobileMe now does double duty, publishing photos and video alike. For photos, you can choose any existing MobileMe gallery, but can't create a new one. Video is similar, though adds YouTube to the list of supported targets. We'll cover that at the end of this section.
For iPhone 3GS users, you can view and share videos in much the same way as photos. Tapping on a video in the gallery bring it up full screen, portrait or landscape, along with a big Play button in the center. Hitting the play button, of course, plays the video.
If the controls are up (tap the screen to reveal or hide the controls), you'll see similar options to photos, though the play button here will play the video, not start a slide show. The biggest difference is the Trimming control along the top. Similar to how Voice Memo works (we'll cover that later), you can drag to select a point you want to see in the video, or you can drag either end -- at which point the outline turns yellow -- to cut off part of the beginning or end of the video. Tapping the yellow Trim button will re-save just the selected part of the video.
Note: trimming video is current destructive -- you save over the full clip with the trimmed clip, and can't go back. iPhone 3.1 Beta, however, looks to provide a Save As function for non-destructive video editing.
Options for sharing video include Email Video, MMS, Send to MobileMe, and Send to YouTube, though video will be highly compressed for sharing, and file size limits may not let all videos be shared via all options.
Camera
For iPhone 2G and iPhone 3G, the Camera app gets a minor tweak. Now, after you take a picture, instead of the Camera Roll icon at the bottom right, you see a tiny thumbnail of the last photo taken. (Even if there are additional items in the Camera Roll, like screen-captures, only the last actual camera photo taken is shown).
iPhone 3GS gets the above tweak, and a major upgrade thanks to the new auto-focus lens. Now, Camera will try to focus on what it thinks is the most important element of your photo -- even macro! If, however, you want to focus on something else instead, just tap the iPhone screen to re-focus. A handy square overlays the sweet spot, so you can make sure the lens is set exactly where you want it to be.
Perhaps the biggest addition for iPhone 3GS is the ability to shoot not only still pictures... but video as well. To switch from still picture to video capture mode, simply toggle the slider at the bottom right of the screen. When you do, the camera icon, used to take a still picture, is replaced with a red recording icon that stays dark when in standby mode but blinks when video is being taken (keeping the common vidcam metaphor alive and well). Like with still pictures, video can be taken in portrait or landscape mode.
YouTube
The big news for the YouTube app in iPhone 3.0 is account integration. You can now enter your YouTube login information for access to your Subscriptions and Playlists.
Stocks
The Stocks widget is still powered by Yahoo, and still lists your favorite stocks on top and a handy graph at the bottom. You can now swipe across that handy, however, to change it into a news feed or a more detailed set of information including opening price, high, low, volume, P/E, market cap, 52 week high, 52 week low, average volume, and yield.
Rotating Stocks to landscape mode now expands the graph to full, wide screen mode. But there's more: youch a point on the graph and you get the exact price for that day, touch a second finger somewhere else on the graph and you get the difference in value between those two days (delta).
Maps
For iPhone 2G and iPhone 3G owners, Maps is the same as 2.1. Sure, under iPhone 3.0 developers can now embed the maps in their App Store apps, but from the built-in point of view -- nothing. (Google Latitude will, apparently get support via the browser, go figure?)
For iPhone 3GS owners, however, Maps will now leverage the new digital Compass hardware. Tap the Get Location button to find your coordinates via GPS, then tap it again to get your directional heading via the Compass (shown as an expanding white spotlight effect extending out ahead of you).
Voice Memos
Following iTunes and App Store, Apple's third new built in app since launching the iPhone is also it's first new, non-Storefront app. Voice Memos is also the first new app to shove its way into the middle of the existing apps (iTunes and App Store were added to the end).
(Note to sticklers: Remote and Keynote, though from Apple, aren't built in to the software and require download or purchase separately from the App Store.)
Voice Memos, from icon to main screen, pays homage to an old-style microphone (though, unlike Calculator, we don't believe it's one ever manufactured by Braun...). The bottom has buttons for Record and (a rather non-intuitive-looking stack of three horizontal lines) to access Voice Memos that have previously been recorded. In the middle is a sound level meter.
Tap Record to begin and the Record button becomes Pause, the More button becomes Stop, and the top of the screen flashes red to show you you're recording and the duration of the recording.
When you're finished recording, the More page shows Voice Memos in a similar fashion to Visual Voice Mail in the Phone app. Tap a Voice Memo to play or pause it, toggle Speaker on or off, or use the buttons along the bottom to Share (via email or MMS) or Delete.
You can also tap the blue circles at the far right of each recording to slide into an Info screen where you can further tap to slide across to a Label screen pre-populated with tags including None, Podcast, Interview, Lecture, Idea, Meeting, Memo, and Custom. Choosing Custom slides another screen over where you can input your own Label names.
Back on the Info screen, tapping on Trim Memo slides up a bare-bones editing interface for taking off any unwanted content from the beginning and/or end of your recording. Interestingly, Apple chose yellow for trim slider and Trim Voice Memo action button.
Share on the Info screen does the same thing as the Share button on the Voice Memos screen. Convenience through repetition?
Notes
First up, you can now "swipe to delete" notes from the main contents screen, just as you could "swipe to delete" email all the way back to the original iPhone OS. Consistency points!
Next, like messages, Notes benefits from the several system-wide -- or at least multi-app-wide -- improvements in iPhone 3.0. The first is the pervasive landscape keyboard. Just rotate and the accelerometer does the rest.
The big thing, of course, is Cut, Copy and Paste. It works similarly for text -- though not identically -- across all supported applications, so we'll do the heavy lifting here.
To start, double tap on some text. That will highlight the word and pop-up buttons for Cut, Copy, and Paste (the last of which only appears if there's already text in the clipboard). You can also tap on an empty area to pop-up buttons for Select, Select All, and Paste. (Select highlight the closest word to the current cursor position, and again you need text already in the clipboard for Paste to appear).
If you want to change the length of your selection, grab one of the blue dot's that form the handles on the top left or bottom right of your current selection and drag them in or out to add or subtract text. As you move the handles, a magnifying loupe will appear, similar in function to the round curser placement loupe that dates back to iPhone 1.0. This loupe, however, is a wide, horizontal, rounded rectangle and lets you more precisely adjust your text selection.
Selected text can then be Cut or Copied to the clipboard, or replaced by Pasting over it with text from the clipboard.
Text can also be pasted at the current cursor location by double tapping to bring up the Select, Select All, and Paste pop up.
If at any time you either type or paste something in by mistake, Apple has added a gimmicky yet semi-cool undo feature -- just shake your iPhone to call up an Undo, Redo, and Cancel dialog.
(Note: While the Mail app, discussed below, gets similar Cut, Copy and Paste functionality, so do most 3rd part App Store application that use standard text input controls. Awesome).
Finally implementing functionality that Steve Jobs listed off during his iPhone 1.0 introduction at Macworld 2007, Notes now sync via iTunes back to your Windows PC or Mac.
Lastly, predictive text in general seems to have been improved as of Beta 3. Or rather, the dictionary that tries to guess and replace words as you type seems to have been updated.
Clock
The Clock app gets a minor tweak -- you get a lap display in the upper right hand corner of the Stop Watch. While the main stopwatch shows total time as always, the lap counter shows only the time passed since you last hit the lap button.
Settings
Apple typically tucks numerous changes, large and small, neatly away inside the Settings app, and iPhone 3.0 is no exception. Due to the volume of changes, we'll break them down by category.
Auto-login increases the ease of logging into commercial-style Wi-Fi services (the kind that typically present a web-based password form for authentication, like at hotels or coffee shops). In Settings, you now have the option to toggle on Auto-Join, which saves passwords and then automatically uses it next time to return to the same network.
Also, when you login, you get a special slide-up window with some new controls and an embeded web-view — no more inconvenient app-jump to Safari.
An added benefit for fans fans of super-strong, pseudo-random passwords -- the kind almost impossible to type by hand -- paste works in the password field. This means you can copy it from an email or text file of any kind and paste it right in. Very welcome!
Push Notifications gets its own top level button in Beta 3 and as of Beta 5 and Apple beginning Push Notification testing, not only can users globally or individually enable or disable Sounds, Alerts (text boxes), and/or Badges, but each app gets its own sub-screen to do likewise. (i.e. if you want Twitter to badge but not alert, IM to sound but not badge, etc. you can have it your way).
As with GPS on iPhone 3G under OS 2.0, Push Notification-enabled apps will ask permission on launch, and give you a chance to choose "Don't Allow" or "Okay" on a per-app basis as well.
General Settings: Network
New to Network Settings is Internet Tethering. On supported carriers (and no, AT&T isn't supporting it yet and there's no word on when they will) Internet Tethering will display current status, Off or On.
Tap the button to go to the Internet Tethering Settings, then toggle the switch to On. If Bluetooth isn't currently enabled, an alert will pop up asking you if you want to enable it, or to leave it off and tether via USB.
When tethering is on, a blue bar appears at the top of the screen, similar to the green bar that appears when a phone call is in progress. Unfortunately, unlike the green phone bar, it tapping the blue tethering bar doesn't seem to send you back to the tethering Settings to quickly toggle it off.
General Settings: Restrictions
iPhone 3.0 now provide more in the way of Parental Controls. First off, iPod has been removed from the top menu and Location has been added. A secondary menu has now been added below to provide more granular control over iPod content, allowing you to select which country/region ratings you use, and then set Music & Podcasts, Movies, and TV Shows. Control for Apps is at the very bottom.
App Restrictions can be based on age-ratings. Currently supported options are:
Don't Allow Apps
4+
9+
12+
17+
Allow All Apps
Additional options are now available for you to assign to a double-click of the Home button. They've grown from Home (i.e. same as single click), Phone Favorites, and iPod to now include Search (epic win for mobile accomplishers) and Camera.
A sub-menu for Search Results allows you to check on or off the exact types of information you want called up in a Spotlight Search. Options include Contacts, Applications, Music, Podcasts, Video, Audiobooks, Notes, Mail, and Calendar.
You can also tap and hold down the line icons on the right side of any category and drag them to change the order of how search results are presented (i.e. you could move Applications on top of Contacts, and Spotlight will then list Apps first).
Courtesy of BGR, it looks like Voice Control's languages settings will be found here when iPhone 3.0 is running on iPhone 3GS hardware.
General: Keyboard: International Keyboards and General: International, Keyboards