iPhone Slow: What you need to know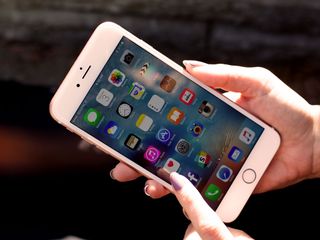 (Image credit: iMore)
Apple has published a letter explaining the confusion caused by the iOS 10.2.1 update last year that prioritized battery health over peak performance. The company is also offering deep discounts on battery replacements, down from $79 to $29, and has issued a software update that provides far more insight for customers into the state of their battery health. Most recently, Apple has offered a $50 credit to those who replaced their iPhone batteries before the discount program took affect. Here's what you need to know.
January 14, 2018: Apple replaced 11 million batteries — 5x to 10x normal — as part of the discount program
John Gruber, writing for Daring Fireball:
For much of last year, Apple Retail was packed with people waiting to get battery replacements. Anyone who visited the stores with any regularity, or who had even a passing familiarity with Apple Retail itself could easily see how the influx of people could not only become a new small business itself, but in hindsight, following Tim Cook's previous comments, a significant factor in slowing upgrades beyond China.
But, it's great John could put a number to the wide range of assumptions.
January 2, 2018: Tim Cook: Battery replacements impacted iPhone upgrades in Q1 2019
Looks like there was a cost to the battery upgrade program beyond just the parts and the labor. From Tim Cook:
Cook had previously addressed the issue during Apple's Q1 2018 conference call:
October 31, 2018: iPhone 8, iPhone 8 Plus, iPhone X join power management program with iOS 12.1
Apple has updated its knowledge base article, adding last year's iPhone 8, iPhone 8 Plus, and iPhone X to the list of devices that, as of iOS 12.1, are included in Apple's performance management system, which tries to maintain battery longevity and prevent unintended shut downs due to spikes in power demand, by throttling down the speeds, where and when necessary.
But, due to iPhone 8, iPhone 8 Plus, and iPhone X's more advanced power management systems to begin with, Apple says it's less likely anyone will notice.
From Apple.com:
As always, if you hate the very idea of performance management, you can keep it off in Settings > Battery. Not adding last year's iPhones, given how lithium ion batteries age, especiallly prematurely if they're exposed to excessive heat or other damage, would have been irresponsible, so whether you use it or not, be glad it's there.
May 23, 2018: Apple offering $50 credit for out-of-warranty iPhone battery replacements
Apple is offering a $50 credit to people who paid for an out-of-warranty battery replacement for iPhone 6 or later. The replacement had to have been done between January 1, 2017 and December 28, 2017, and completed at an Apple Store, Apple Repair Center, or an Apple Authorized Service Provider.
From Apple:
So, if this applies to you, sit tight and wait for your email.
May 9, 2018: iPhone replacement batteries no longer facing shortages
Good news. If you've been waiting to have your iPhone battery serviced under the replacement plan, you shouldn't be waiting much longer.
March 29, 2018: iOS 11.3 now available with Battery Health
With iOS 11.3, Apple has delivered on its promise to surface battery health information for iPhone users whose devices are subjected to advanced performance management. The new panels, available in Settings > Battery, show current maximum capacity and peak performance capability, and will also inform you if your iPhone is being slowed down, whether it needs service, and will even allow you to turn off advanced power management — now called performance management — if you so choose.
If your iPhone SE, iPhone 6, iPhone 6s, or iPhone 7 had been slowed down due to prevent an unexpected shutdown, iOS 11.3 will restore it to its previous, unmanaged performance levels. Performance management will only kick back in when and if you experience another unexpected shutdown. Until then, it's a clean slate.
Peak performance capability is the ability of your iPhone's battery to supply adequate charge even in the face of highly demanding tasks, up to and including those that cause power spikes.
You can disable performance management in settings as well, though you risk unexpected shutdowns if you do so.
March 1, 2018: Apple testifies about 'iPhone slow' before Canadian Parliamentary Committee
John Poole, the Ontario resident who runs Primate Labs, the makers of Geekbench, and Apple Canada were brought in to testify today in front of a House of Commons committee looking into the recent controversy surrounding iPhone battery throttling.
While the iPhone sold in Canada is identical to iPhones sold in other parts of the world, and iOS on iPhones in Canada is identical to iOS on other iPhones running in other parts of the world, some members of parliament wanted to be seen doing their part for queen and country. And, since battery throttling kicks in when batteries are old or cold — and Canadians not only face extremely cold winter weather but sometimes also prematurely age their iPhones by mounting them in front of heating vents in the cars or leave them on top of heating elements in their homes, we can benefit from the additional exposure and education.
Based on early reports, it sounds like Poole's testimony was substantially in line with what he discussed on the Vector podcast when the story first started breaking.
Apple Canada's statement, issued by Jacqueline Famulak, Manager of Legal and Government Affairs at Apple Canada, was also directly in line with previous statements from Apple in the U.S. and Apple's CEO, Tim Cook.
It's hard to parse how much politicians care about consumers versus how much they care about the spotlight. Hopefully, in this case, the members of parliament are doing their jobs, educating themselves, and working towards policies that truly benefit Canadians, not just news cycles.
January 31, 2018: Apple: iOS 11.3 battery feature update going into beta next month, release this spring
Apple and Tim Cook previously said iOS 11.3 would include new battery features, including information on battery health, notification for batteries that need servicing, and even a way to toggle off the advanced power management that reduces performance on iPhones with degraded batteries to prevent them from shutting down.
In a statement from Apple today, the company let me and other outlets know that those features will first appear in beta next month and in the release version of iOS 11.3 this spring.
And, with regards to the investigations reported yesterday (see below):
January 30, 2018: DOJ and FEC reportedly looking into iPhone power management
The United States Department of Justice (DOJ) and the United States Securities and Exchange Commission (SEC) are looking into how Apple handled disclosing the advanced power management (and related performance throttling) introduced in iOS 10.2.1.
From Bloomberg:
Apple included the following in the release notes of iOS 10.2.1:
At the time, Apple also briefed iMore, TechCrunch, and possibly other outlets about the reasons for fix.
Again, from Bloomberg:
Investors really only care about making more money. So, "performance of old iPhones", in this context, likely means, "how the changes could potentially negatively impact the stock price."
January 18, 2017: Apple will let users disable performance throttling introduced last year to prevent unexpected shutdowns
Apple CEO, Tim Cook, has stated that an upcoming iOS software update will let users turn off the advanced power management that prevents unexpected shutdowns by throttling the processor. But they shouldn't.
Speaking to ABC News (transcript via MacRumors):
When people first became upset about the advanced power management in iOS 10.3.1, I suggested Apple should have let the phones shut down once and then, immediately on reboot, offered a button to enable advanced power management to prevent it happening again. That way, I reasoned, people would better understand the problem and that Apple was trying to help extend the useful life of the devices. This is like that but in reverse.
As Cook said, I don't think anyone should disable it. I don't recommend anyone disable it. I don't think anyone who understands why Apple implemented it will even want to disable it. But for those with very specific needs and circumstances, or for whom it's never really been about understanding, the switch will be there.
Cook also said Apple explained what it was doing at the time but that many people probably weren't paying attention and that Apple could have done a better job explaining what was happening and why.
As someone who had the 10.3.2 changes explained to him by Apple at the time, I think it's clear "advanced power management" didn't equate to "performance throttling" in people's minds, regardless of how obvious it might seem in hindsight.
I'd also guess even Apple didn't imagine how noticeable the throttling would become for people with older batteries in extremely poor health.
Apple hasn't said precisely which iOS update will include the new battery health features and advanced power management switch, though iOS 11.3 seems like a likely candidate. Look for it in beta next month and release towards the end of the quarter.
December 30, 2017: Forget mid–January, Apple starting discounted battery replacements now.
What you need to know about Apple's $29 battery replacement program
From Apple:
Specifically, here's what Apple's doing:
To address our customers' concerns, to recognize their loyalty and to regain the trust of anyone who may have doubted Apple's intentions, we've decided to take the following steps:
Apple is reducing the price of an out-of-warranty iPhone battery replacement by $50 — from $79 to $29 — for anyone with an iPhone 6 or later whose battery needs to be replaced, starting in late January and available worldwide through December 2018. Details will be provided soon on apple.com.
Early in 2018, we will issue an iOS software update with new features that give users more visibility into the health of their iPhone's battery, so they can see for themselves if its condition is affecting performance.
As always, our team is working on ways to make the user experience even better, including improving how we manage performance and avoid unexpected shutdowns as batteries age.
At Apple, our customers' trust means everything to us. We will never stop working to earn and maintain it. We are able to do the work we love only because of your faith and support — and we will never forget that or take it for granted.
Simultaneously, Apple has published a tech support article that explains in far greater detail what happens with lithium-ion batteries in modern devices like iPhone.
From Apple Support:
Overall, this is the right move from Apple after a series of missteps: It offers clarity on the issue, communication on why it happened, and explanation of how the company will fix it.
We're still digging into everything, and will update again with more information and further analysis ASAP.
The Genesis of "#iPhoneSlow"
How did #iPhoneSlow become an issue? It starts with a simple problem: Aging lithium-ion batteries. It's been two years since iPhone 6s shipped, and three years since iPhone 6.
Two to three years can be a long time for batteries, as we've seen from these Reddit comments:
Once upon a time, you loaded a web page or downloaded an email then spent a few minutes reading, turned off your iPhone, and went back to your day. Now, we have social and gaming apps that keep the screen on while checking GPS, downloading media, showing the camera's live view, and layering on augmented reality near-constantly. The tech industry has been prioritizing power efficiency over performance for years: Processors could always run at redline, but they'd burn the battery out just as fast.
Balancing power and performance is key, and Apple has been addressing this in multiple ways — like systems-on-a-chip with both high-efficiency and high-performance cores, and machine-learning-based power management.
But lithium-ion batteries are lithium-ion batteries. When it comes to older phones or those with poor battery health, Apple begun prioritizing battery life over processor speed in iOS 10.2.1. Here's what Apple told me at the time:
That caused a hit to the phone's performance, but now allowed older iPhone models to last longer throughout the day and keep them from unexpected shutdowns. Here's what I wrote at the time:
But Apple's power management may have been too overly aggressive (or the "battery service" notice in Settings was overly passive). Between Reddit threads and Geekbench tests, a number of users experienced Apple's ramped-up power management without seeing the explanation or understanding why.
After complaints, Apple initially provided iMore with the following statement:
The company has now put a firmer hand on things, rolling out a low-cost battery replacement program and apologizing for the issue. It's in Apple's best interests to keep customers happy so that they remain customers. Likewise, everyone at Apple has friends and family with older iPhones, and I've never gotten anything from anyone there other than a profound desire to keep those iPhones running as well as possible for as long as possible.
Apple would certainly be accused of maleficence either way: If it doesn't provide updates, it's withholding features. If it does, it's overloading. If it prioritizes performance, it's letting old phones die. If it prioritizes battery life, it's slowing them down. It's Apple's job to provide the best balance it can for as many customers as it can, though, and to take any all accusations that come along with it.
Master your iPhone in minutes
iMore offers spot-on advice and guidance from our team of experts, with decades of Apple device experience to lean on. Learn more with iMore!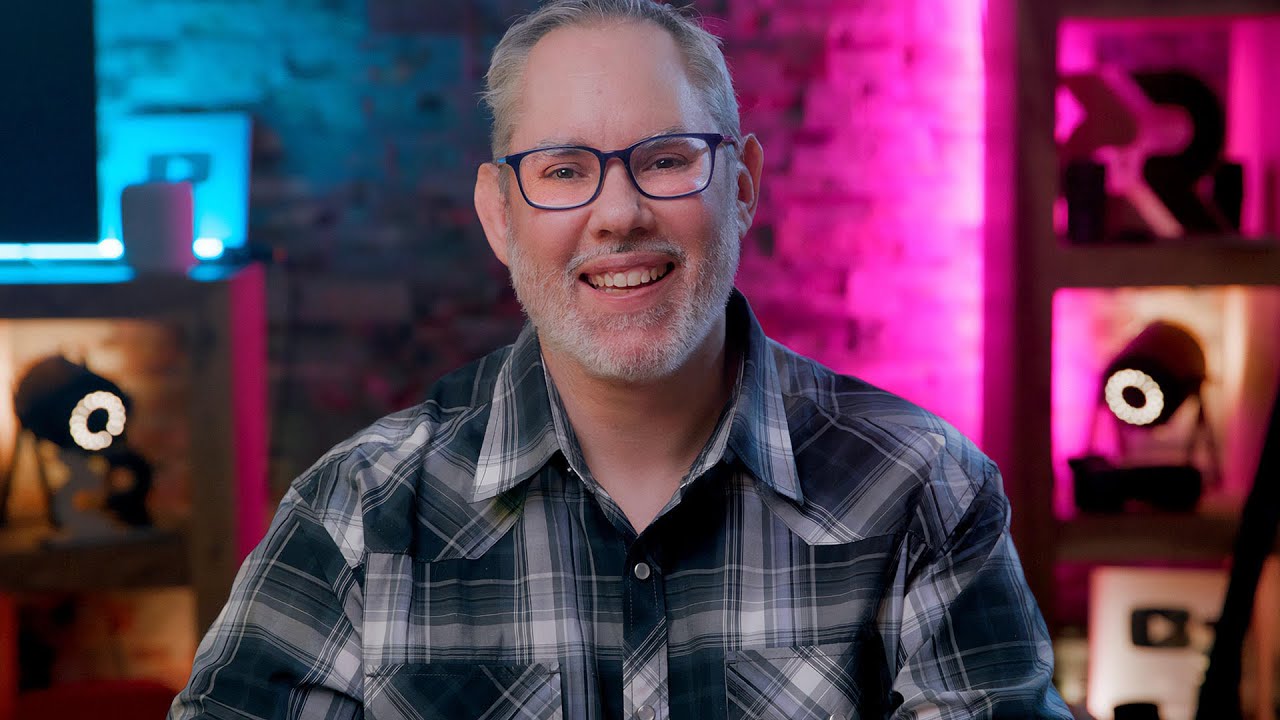 Rene Ritchie is one of the most respected Apple analysts in the business, reaching a combined audience of over 40 million readers a month. His YouTube channel, Vector, has over 90 thousand subscribers and 14 million views and his podcasts, including Debug, have been downloaded over 20 million times. He also regularly co-hosts MacBreak Weekly for the TWiT network and co-hosted CES Live! and Talk Mobile. Based in Montreal, Rene is a former director of product marketing, web developer, and graphic designer. He's authored several books and appeared on numerous television and radio segments to discuss Apple and the technology industry. When not working, he likes to cook, grapple, and spend time with his friends and family.