While a little bit too thick for most pockets, the ESR HaloLock Kickstand Wireless Power Bank is a useful travel companion that feels like it will last for years.
Pros
+

Reliable MagSafe connection

+

Good capacity

+

Handy kickstand
Cons
-

A bit too chunky to be pocketable

-

Doesn't sit flush with a smaller iPhone in a case
You can always trust iMore. Our team of Apple experts have years of experience testing all kinds of tech and gadgets, so you can be sure our recommendations and criticisms are accurate and helpful. Find out more about how we test.
I've lost count of the number of iPhone MagSafe portable power packs I've tested over the last couple of years. With goodness only knows how many under my belt, I've discovered that the best MagSafe power banks are a simple and convenient way to make sure you're never without juice for the most important device in your life.
I thought I'd seen it all then, but was surprised at just how useful the simple addition of a kickstand can be to these accessories — so much so that I'm surprised I haven't seen it added to them more often. The ESR HaloLock Kickstand Wireless Power Bank is doubly helpful as a result — charging an iPhone reliably while also making it far easier to prop up the handset for an at-a-glance view of the screen, perfect for for video watching and the newly introduced standby mode.
Price and Availability
The ESR HaloLock Kickstand Wireless Power Bank is available now. It has an RRP of $63.99, but can regularly be found on sale at cheaper prices. That's a good deal cheaper than Apple's own MagSafe battery pack, which has an RRP of $99 and is a good deal smaller — both physically and in terms of capacity, with the ESR model holding roughly five times as much charge. It's a great price for a 10,000mAh model.
What I like
It's all there in the name: The ESR HaloLock Kickstand Wireless Power Bank has a kickstand that lets you prop up your iPhone as you charge it. That'd have been helpful for anyone looking for an at-a-glance look at their handsets while charging, but is even more useful now that Apple has launched the iOS 17 StandBy mode. It turns your iPhone screen into a smart display with photo slides, calendars, reminders and more, but requires your phone be charging and placed in a landscape orientation — which the ESR model happily caters for.
The 10,000mAh capacity is excellent too. That's enough to charge an iPhone 15 Pro Max and have juice to spare — indeed, the USB-C input/output on the bottom right of the charger can be put to use even while the MagSafe charging connection is active, letting you power up two devices at once. You'll get 7.5W output charging speeds for a single device over MagSafe, or 20W when charging over USB-C and a wired connection to the battery. If you've got two devices charging, the wireless connection drops to 5W, and the wired connection down to 10W. That's not super fast on the wireless front, but that's more a restriction put in place by Apple than any fault of ESR's. For reference, a 30-minute charge of an iPhone 15 Pro Max using the MagSafe connection added just shy of 20% charge back to the device.
Four white LED lights on the bottom edge tell you the amount of power remaining in the battery, with a fifth colored LED letting you know when charging is taking place. If you just want to use the stand without drawing power, an on/off button on the lower left side lets you toggle that, too.
The MagSafe magnetic clamp feels very sturdy. ESR rates it a 1,000g of force, and I never worried about my phone slipping from the pack.
What I don't Like
The main gripe with the ESR HaloLock Kickstand Wireless Power Bank is its size. Admittedly, it's been designed with iPhone 14 and below in mind, and I've been using it with an iPhone 15 Pro with a case on. But the dimensions between those phones aren't so drastically different that you'd expect the ESR power bank to be ill-fitting, but it does see its edges overhanging the lip of the lower lip of the phone itself. It'll be fine with a Pro Max handset (the battery pack generally seems designed for larger phones), but it's not going to work well with an iPhone 13 mini, for instance. [All that said, since the launch of Apple's latest phone, the Amazon listing for the power bank does now mention iPhone 15 too, so that 'compatibility' excuse goes out the window.]
It's a chunky power supply generally, too. At 224g it weighs more than your average iPhone, and measurements of 2.36 x 1.97 x 1.18 inches make it a little too portly to easily slip into a pocket. This is intended primarily for stationary use then with that kickstand, even if you can take it with you anywhere. It feels well built, though — sturdy, with an angular, industrial look to its black shell.
I'd also wonder how much of a beating that rear kickstand can withstand before losing its strength, though it showed no signs of wear after a few weeks of careful testing.
Competition
You're spoilt for choice when it comes to alternative MagSafe chargers for iPhone, even if we'd count the ESR HaloLock Kickstand Wireless Power Bank as among the best. For a look at our top picks, be sure to check out our best MagSafe portable batteries for iPhone collection.
I've previously enjoyed using the Ampere Jetpack, a smaller, cheaper option that doesn't have a kickstand, but is more portable. The aforementioned Apple MagSafe battery pack is still there as well for those that want the confidence that the Apple branding brings (at a price).
But I'd also point you toward the Pitaka MagEZ Slider 2. It's a combination of MagSafe battery pack, desktop charging dock, and wireless AirPods charger, all in one, which would also be great for StandBy mode. I love that one, though at $129 it's considerably more expensive for the convenience of its extra features.
Should you buy it?
You should buy this if…
You want a way to take StandBy Mode on the go with you
You need a high-capacity battery
The flexibility of charging two devices at once appeals to you.
You shouldn't buy this if…
You have a smaller iPhone
You want to be able to easily charge your phone while in your pocket
You don't make use of your iPhone on a desk, or propped up for video viewing
Verdict
It's a little addition, but it makes all the difference — a kickstand on a MagSafe charger, with the introduction of StandBy mode, make the little flip-out leg on the ESR HaloLock Kickstand Wireless Power Bank really stand out. It's a bit too big to readily squeeze into a pocket, and it's not a great fit for those with smaller iPhones. But if you've got a Pro Max handset, it's a great option.
---
ESR HaloLock Kickstand Wireless Power Bank
Bottom line
A high-capacity MagSafe charging pack that's great for those who want to use iOS 17's StandBy mode wherever they go.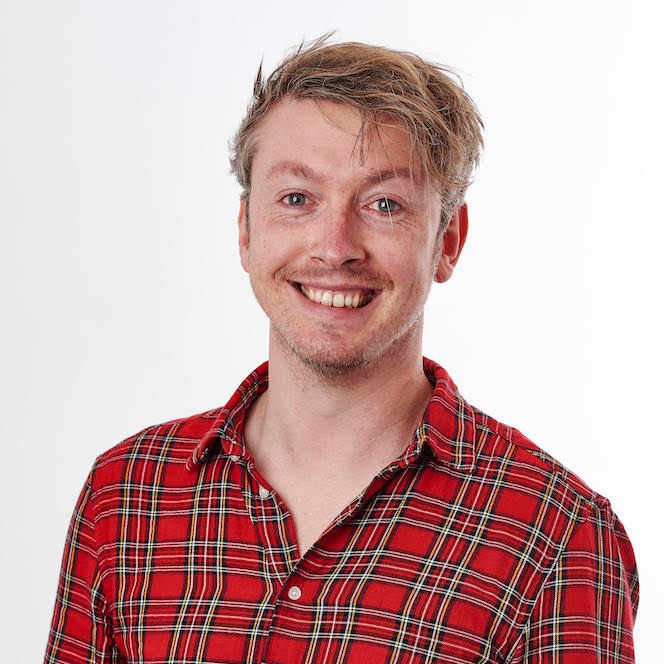 Gerald Lynch is the Editor-in-Chief of iMore, keeping careful watch over the site's editorial output and commercial campaigns, ensuring iMore delivers the in-depth, accurate and timely Apple content its readership deservedly expects. You'll never see him without his iPad Pro, and he loves gaming sessions with his buddies via Apple Arcade on his iPhone 14 Pro, but don't expect him to play with you at home unless your Apple TV is hooked up to a 4K HDR screen and a 7.1 surround system.
Living in London in the UK, Gerald was previously Editor of Gizmodo UK, and Executive Editor of TechRadar, and has covered international trade shows including Apple's WWDC, MWC, CES and IFA. If it has an acronym and an app, he's probably been there, on the front lines reporting on the latest tech innovations. Gerald is also a contributing tech pundit for BBC Radio and has written for various other publications, including T3 magazine, GamesRadar, Space.com, Real Homes, MacFormat, music bible DIY, Tech Digest, TopTenReviews, Mirror.co.uk, Brandish, Kotaku, Shiny Shiny and Lifehacker. Gerald is also the author of 'Get Technology: Upgrade Your Future', published by Aurum Press, and also holds a Guinness world record on Tetris. For real.