iPhone 14 SIM not supported? Don't try to fix it yourself
Apple memo urges users to go get help at an Apple Store.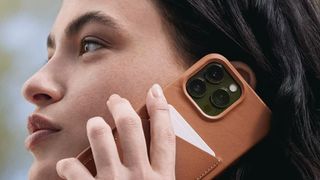 (Image credit: Mujjo)
If you're the would-be happy new owner of an iPhone 14 being plagued by a "SIM Not supported" message on your new smartphone, you're not alone. A new memo sees Apple acknowledging that an iOS 16 bug is causing issues with SIM cards and cellular data.
As first revealed by MacRumors, a memo shared by Apple states that the error message is being shown to some users of iPhone 14, iPhone 14 Pro, iPhone 14 Plus, and iPhone 14 Pro Max handsets. The handset can then freeze after displaying the message.
And so far at least, there's no easy fix for the bug. While Apple believes it's a software issue rather than a hardware one, it's advising users not to take any drastic action of their own on their devices. If the issue does not resolve itself after a few minutes, Apple is asking users not to attempt to restore the devices themselves, but rather to take the phone to an Apple Store to speak with an expert or an authorized service provider.
Apple is still "investigating" the issue, according to MacRumors.
eSIMs and bugs
Though it's been a relatively smooth launch for the iPhone 14 line-up, it's not been a perfect one.
The iPhone 14 Pro launched with a strange issue causing camera vibrations in some third-party apps like TikTok and Twitter, a lack of call and app notifications was reported, some users were suffering from low microphone volume through CarPlay, while others seemed to be experiencing faster than expected battery drain. The iOS 16.0.3 release patched over most of these issues, but this latest SIM problem seems to have slipped the net. Apple is expected to launch a more complete iOS 16 update, iOS 16.1, in the coming weeks, which will hopefully address the SIM error.
As for the iPhone 14 line-up itself, it's been Apple's first major push into eSIM, a move away from physical SIM cards to digital ones instead, activated on the device itself with a network provider. Using eSIM tech a user can keep as many as eight SIMs on a device at once, with two separate phone numbers at the same time. However, some people, particularly frequent travelers, have argued this can cause issues when quickly changing SIMs for local networks when abroad.
Master your iPhone in minutes
iMore offers spot-on advice and guidance from our team of experts, with decades of Apple device experience to lean on. Learn more with iMore!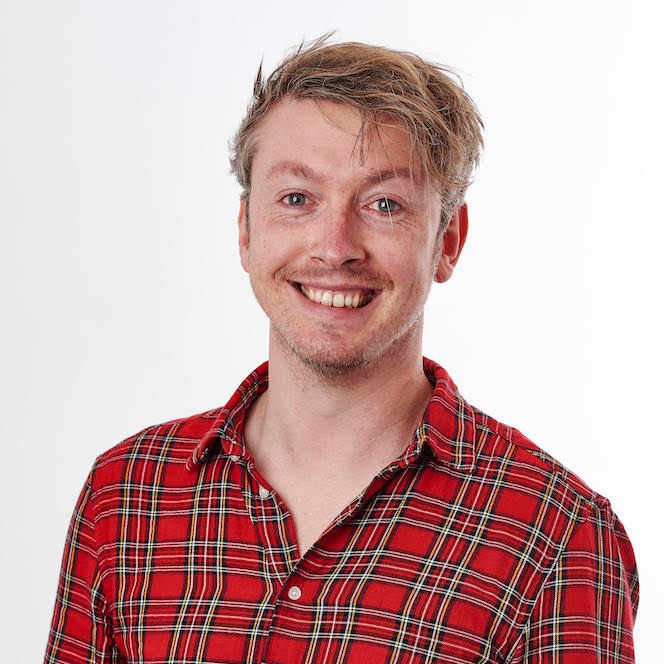 Gerald Lynch is the Editor-in-Chief of iMore, keeping careful watch over the site's editorial output and commercial campaigns, ensuring iMore delivers the in-depth, accurate and timely Apple content its readership deservedly expects. You'll never see him without his iPad Pro, and he loves gaming sessions with his buddies via Apple Arcade on his iPhone 14 Pro, but don't expect him to play with you at home unless your Apple TV is hooked up to a 4K HDR screen and a 7.1 surround system.
Living in London in the UK, Gerald was previously Editor of Gizmodo UK, and Executive Editor of TechRadar, and has covered international trade shows including Apple's WWDC, MWC, CES and IFA. If it has an acronym and an app, he's probably been there, on the front lines reporting on the latest tech innovations. Gerald is also a contributing tech pundit for BBC Radio and has written for various other publications, including T3 magazine, GamesRadar, Space.com, Real Homes, MacFormat, music bible DIY, Tech Digest, TopTenReviews, Mirror.co.uk, Brandish, Kotaku, Shiny Shiny and Lifehacker. Gerald is also the author of 'Get Technology: Upgrade Your Future', published by Aurum Press, and also holds a Guinness world record on Tetris. For real.