Buying an iPhone 15 SIM free? Apple Card instalments can't help you
You'll need a carrier for that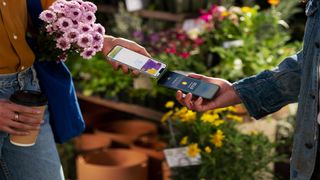 (Image credit: Apple)
Previously a great way to get a new iPhone through a monthly plan at no interest, Apple Card Monthly Installments can no longer be used to buy a SIM-free iPhone.
Originally announced back in June, the new change took effect on August 15th. While it's not clear why Apple has made the change, it comes just weeks ahead of the highly anticipated launch of the iPhone 15, iPhone 15 Pro, and iPhone 15 Pro Max in September. This change comes with it small addendums to monthly plans for other Apple devices.
Up until now, there has been a bit of a disparity between different shops and online platforms when it comes to financing options — making a bit of a confusing experience for the buyer. This should bring them all together.
A new way to shop
According to this update on Apple Support, spotted by MacRumors you can no longer buy SIM-free iPhones using Apple Card Monthly Installments Now "You'll need to select AT&T, T-Mobile, or Verizon as your carrier when you check out."
As per usual, all of Apple's iPhones are unlocked so you can swap your carrier at any time. In practice, this does mean you can buy a SIM option and just change your provider if you want to go in another direction. You will have 24 months to pay off your iPhone but can choose to pay it earlier through the Payments tab on your phone.
Apple Watch purchases have also seen a significant change, moving from 24 months to pay it off all the way down to 12. This means it will be more expensive each month but you will have it paid off in a much shorter period. MacBooks, iPads, all accessories, and Displays will also be on a 12-month scheme.
AirPods, Apple TV, and Beats Earphones now have to be paid off in monthly installments for 6 months. This is all an effort to bring in-person payment plans in-line with online ones. Up until now, users would get more flexible payment schemes by using online checkout. The two-year gap for iPhone plans means that if you purchase an iPhone 15 next month, you will be eligible for your next upgrade around the launch of the iPhone 17.
Master your iPhone in minutes
iMore offers spot-on advice and guidance from our team of experts, with decades of Apple device experience to lean on. Learn more with iMore!
James is a staff writer and general Jack of all trades at iMore. With news, features, reviews, and guides under his belt, he has always liked Apple for its unique branding and distinctive style. Originally buying a Macbook for music and video production, he has since gone on to join the Apple ecosystem with as many devices as he can fit on his person.
With a degree in Law and Media and being a little too young to move onto the next step of his law career, James started writing from his bedroom about games, movies, tech, and anything else he could think of. Within months, this turned into a fully-fledged career as a freelance journalist. Before joining iMore, he was a staff writer at Gfinity and saw himself published at sites like TechRadar, NME, and Eurogamer.
As his extensive portfolio implies, James was predominantly a games journalist before joining iMore and brings with him a unique perspective on Apple itself. When not working, he is trying to catch up with the movies and albums of the year, as well as finally finishing the Yakuza series. If you like Midwest emo music or pretentious indie games that will make you cry, he'll talk your ear off.