I'm a pro photographer — these are the seven iPhone 15 camera upgrades that I'd like to see most
Megapixels might make the headlines, but as a pro photographer, I can think of a plethora of iPhone 15 camera upgrades I'd like to take precedence.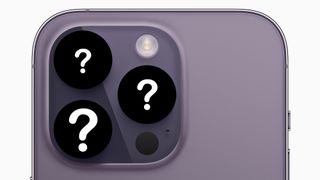 (Image credit: Apple)
Apple's iPhone 15 camera upgrades will of course prove a huge draw, come the latest iPhone line-up's expected release in September. Persistent rumors have suggested that the base model will inherit the 48MP sensor, which was previously only available on the iPhone 14 Pro and iPhone 14 Pro Max.
This is exciting news if you find it hard to justify opting for iPhone's premium models, but despite being arguably the best camera phone pairing on the market, I'm willing to bet that the majority of 'current-gen' Pro and Pro Max owners rarely use that beefy 48MP sensor to its fullest.
By default, Apple uses a process called pixel binning to improve the high-resolution sensor's low-light performance and reduce its mammoth files. The sensor's pixels are clumped into groups of four to create larger pixels that can gather more light, while also reducing the resolution to create supercharged 12-MP images.
This is why these iPhones are said to have quad-pixel sensors. If you want to use the main lens' unbridled 48MP imaging power, you have to head into the camera settings menu and activate Apple's ProRAW file format. So, while a 48MP sensor would certainly be a welcome addition to the standard iPhone 15, there's a lot more to cameras and photography than just megapixels.
Here are the iPhone 15 camera upgrades I dream about as a professional photographer…
1. Customizable computational photography settings
I sit firmly within the over-baked camp when it comes to the automated sharpening of iPhone photos. But while computational photography is the culprit, it's also a large part of why iPhone images – despite lacking the sensor size and optics of a professional digital camera – look so darn good.
Computational photography isn't new. A JPEG image from a dedicated camera will display some basic automated processing, sharpening included. But Apple's AI-driven tech has taken things a step further and the result is generally very attractive images, straight from an iPhone's camera.
This is ideal for casual photographers who want instant results. But for more serious 'togs' who want to stamp their own mark on their images, AI decision making can get in the way. Too much sharpening, for example, looks fabricated and can cause unsightly artifacts that are difficult or virtually impossible to remove in post-production.
This is why pro and enthusiast photographers tend to capture RAW images. These files retain as much image data as possible and are virtually unprocessed, allowing for maximum pliability in post-production and a blank canvas to work from. Apple's ProRAW format has been available on premium iPhones since the iPhone 12 and while some auto processing arguably causes it to fall short of being a true RAW file, images are a lot more pliable and sharpening is less pronounced.
Overall, I'd like to see a reduction in sharpening across the board and the ability to customize computational photography, perhaps with low, medium and high settings. This would provide greater editing flexibility for those who don't want to or simply can't use ProRAW.
2. A physical variable aperture
A variable aperture might just be the holy grail of iPhone camera upgrades. Samsung famously introduced a semi-variable aperture in its S9, but hasn't resurrected it since the S10. Although, Twitter user @Tech_Reve set tongues wagging regarding its return in the Galaxy S24 Ultra.
Regardless, the problem with a true variable aperture – and not just a dual one – is that it's a physical component: a bladed diaphragm that opens and closes to let in varying amounts of light. I'm not an engineer, but the miniscule size required to fit inside an iPhone lens without adding too much girth, sounds headache inducing. And in a world where smartphones are moving away from physical components like buttons, ports, periscopic lenses… Okay, maybe scratch that last one, but a mechanical aperture must surely be a potential reliability concern.
And yet, smartphones have gotten away with fast, fixed apertures because they've traditionally used wide-angle lenses, which feature inherently large depths of fields. But with the addition of telephoto lenses and who knows, maybe even one day a macro lens, the ability to stop down and create a larger depth of field would certainly provide more creative possibilities. Not to mention, pave the way for a proper iPhone manual mode, so you could control shutter speed, aperture and ISO independently.
3. A physically larger sensor
When it comes to image quality, sensor size matters. I'm not talking about megapixels here, I'm talking about the physical dimensions of the camera's sensor. A good deal of pro photographers swear by using cameras with full-frame or 35mm sensors, so called because these digital sensors share the same 24mm x 36mm dimensions as a 35mm film cell. To put this into perspective, the iPhone 14 Pro line's main 48MP sensor is just 9.8 x 7.3mm.
A larger sensor has a greater surface area to house bigger photosites in greater quantities, which means megapixel counts can be higher, without sacrificing low-light performance by cramming smaller photosites together. The many benefits of this include higher resolutions, better low-light performance and higher dynamic range.
I'm not calling for a full-frame iPhone just yet. Smartphone form factors are of course a limiting factor. And to give Apple its due, Cupertino has been steadily increasing the size of the sensors in its iPhone over the years, so you'd think it's a fair bet that the iPhone 15 Pro and Pro Max will feature another size increase.
Apple tipster @UniverseIce even suggested a jump from the 14 Pro/Pro Max's Sony IMX803 1/1.28-inch sensor to the IMX903 1/1.14-inch sensor, which would have been within swinging distance of the one-inch mark. And a sensor of this size isn't beyond the pale. Smartphones with one-inch sensors are steadily becoming more prevalent – the Xiaomi 13 and Sony Xperia PRO-I come to mind.
With size being the limiting factor, smartphone sensors are all about pushing boundaries. Sony's Exmor T imaging sensor debuted with the Xperia 1 V. And despite only being 1/1.35 inch, it boasts what Sony is calling a 2-Layer Transistor Pixel. The first of its kind, this new tech has split photodiodes and pixel transistors into two separate layers to improve dynamic range and reduce noise (graininess created when using high ISOs).
If this is indeed the future of smartphone sensors, I wouldn't be surprised to see a variation in an iPhone at some point soon. Otherwise, a bigger sensor should be near the top of your iPhone 15 wishlist.
4. 'Blinkies' and focus peaking
I've grouped these two common digital camera features together, since they're both visual aids that appear on electronic viewfinders and/or LCD screens. 'Blinkies' indicate blown out areas of an image by making them flash or blink. This allows you to instantly identify what's overexposed and is especially useful if you're struggling to see the exposure correctly due to sun glare.
Focus peaking is similar, but instead of indicating overexposed portions of the screen, it uses a coloured overlay to illustrate where an image is in focus. This prevents the need to keep zooming into images, to check if the focus is in the correct place and is handy if you're capturing a close-up, since the shallow depth of field will mean you're working with a smaller and less forgiving area of focus.
5. Exposure bracketing
Forget about your iPhone and its advanced computational photography for a moment. If you capture an image of a landscape that displays huge contrast between the bright sunset sky and a dark midground/foreground, you're faced with a dilemma.
Expose for the dark bits and you'll blow out the sky. Expose for the bright sky and you'll severely underexpose the ground. The digital solution – not placing a glass filter in front of the lens – is to capture multiple images of the same scene with different exposures. We call this exposure bracketing. At its simplest, this would include exposing one image for the sky, one image for the ground and then merging them together in one of the best photo editing apps for Mac.
Your iPhone kind of already does this. That's why if you took a single image of that same scene with your Apple device, you'd blissfully marvel at the properly exposed ground and sky and wonder what all the fuss is about… But what if you've started to take photography a bit more seriously and want to capture a ProRAW file and have as much creative authority as possible in the editing suit?
Well, I suppose you could use your iPhone's Exposure Compensation Control, but what most dedicated DSLR and mirrorless cameras have is a mode called auto-bracketing. You simply tell the camera how many shots you'd like to take and the increments – in stops of light – between each one, before pressing the shutter button and letting the camera do the rest. You're then left with a perfect sequence of images with varying exposures, ready to blend as per your own creative vision. Apple, you're missing a trick!
6. Focus stacking
I stopped short of giving a physical macro lens its own position on my wishlist, because premium iPhone 13 and 14 models do boast very respectable 2cm close focusing. But, there's no doubting a native macro lens would suit the next feature on my wishlist, focus stacking.
When you get close to an object, the shallow depth of field is exaggerated, often making it impossible to capture the entire object in focus. You can get around this by taking a sequence of identically framed images, but incrementally changing the focus point. When the images are merged together in post-production, you have every focal plane covered and a subject that's sharp from front to back.
Focus stacking is usually performed using manual focus, but this would be impractical on an iPhone. However, some cameras feature focus-stacking modes, allowing you to select the number of shots and the distance between each area of focus, which the camera then performs automatically. This would be a fantastic use of recent iPhones' ultra-wide macro capabilities. And if it proves popular, a native macro lens might be the next step…
7. An iPhone that's properly waterproof
Accessible waterproof cameras do exist, like the Olympus Tough TG-6 and action cameras from the likes of GoPro, and you can always buy waterproof housings for DSLRs, mirrorless cameras and smartphones to boot. But I reckon a fully waterproof iPhone would revolutionize consumer underwater photography.
After all, what makes smartphone photography so appealing is the spontaneity of having a camera that never leaves your side. If you suddenly decide to go snorkelling, take a boat trip or learn to dive, there's a good chance your phone is going to be nearby.
But the iPhone 12, 13 and 14 families have an IP68 rating, and can be submerged for up to 30 minutes at a max depth of six meters, I hear you cry. And while that's true, my iPhone isn't going anywhere near water, beyond a spit of rain or an impromptu dip in the sink. Apple readily admits that water resistance degrades over time and your iPhone's warranty doesn't cover water damage.
It's not alone here. GoPro's warranty, for example, doesn't cover water damage either and while this might seem surprising for a company that markets its products as underwater devices, I think you'd be hard-pressed to find a company that replaces water-damaged goods. Heck, it's rare, but even pro-grade waterproof housings can flood.
The difference is that GoPro refers to its devices as waterproof, not water resistant. I, as a consumer, take this to mean that the company is confident its products can withstand fairly rigorous underwater usage throughout the warranty period and beyond, so long as user error doesn't enter the equation.
So I guess what I'm asking for is an iPhone that Apple is confident can be used for underwater photography, as opposed to something that's most likely implemented to withstand a few drops in the sink…
Bonus talking point! Will iPhone 15 have a periscope lens?
If persistent rumours turn out to be true, a periscope lens would certainly be an exciting development for prospective iPhone 15 Pro Max owners. An optical zoom is always preferable to a digital zoom, since you can zoom while retaining the sensor's full resolution, as opposed to cropping into it and losing resolution. Once again, analyst Ming-Chi Kuo gave credence to this alleged feature back in 2022, and talk of this iPhone 15 camera upgrade hasn't let up.
Master your iPhone in minutes
iMore offers spot-on advice and guidance from our team of experts, with decades of Apple device experience to lean on. Learn more with iMore!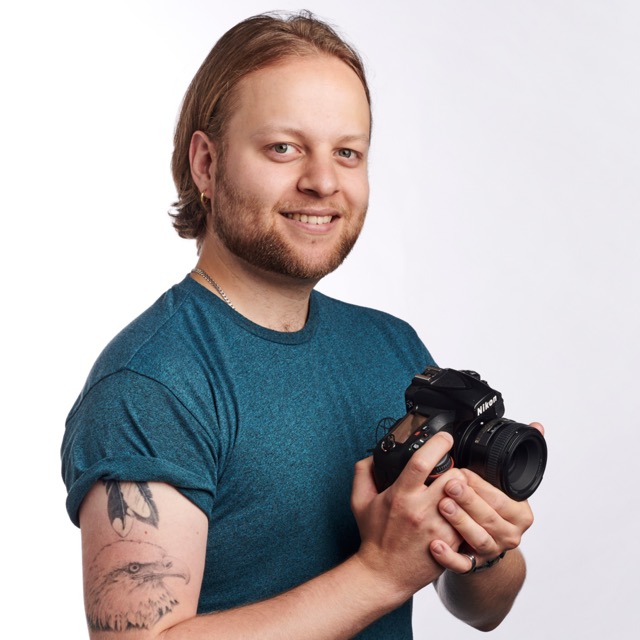 Mike Harris is Deputy Editor for N-Photo: The Nikon Magazine, and brings with him over 10 years experience writing both freelance and for some of the biggest specialist publications. Prior to joining N-Photo Mike was the production editor for the content marketing team of Wex Photo Video, the UK's largest online specialist photographic retailer, where he sharpened his skills in both the stills and videography spheres.
While he's an avid motorsport photographer, his skills extend to every genre of photography – making him one of Digital Camera World's top tutors for techniques on cameras, lenses, tripods, filters and other imaging equipment, as well as sharing his expertise on shooting everything from portraits and landscapes to abstracts and architecture to wildlife and, yes, fast things going around race tracks.